Inside Leonardo DiCaprio's Relationship With Camila Morrone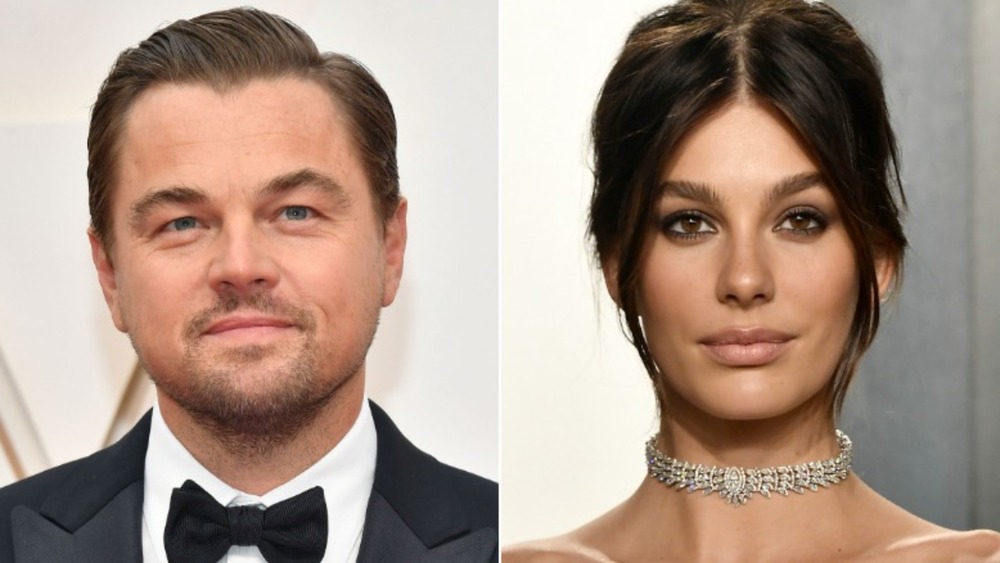 Kevin Mazur, Frazer Harrison/Getty Images
Leonardo DiCaprio was named one of Hollywood's most eligible bachelors by ABC News in 2014 after his friend George Clooney tied the knot with human-rights barrister Amal Alamuddin. While DiCaprio had various flings with supermodels and actresses throughout the years, he's never been one to be tied down for the long run. Consequently, no one thought anything of his relationship with model Camila Morrone when they were first spotted shopping together at Barneys in Los Angeles in December 2017, per Us Weekly. 
A source for the outlet said the two were keeping it casual and were just "hooking up." They were spotted several times after, including on a European vacation in August 2018. However, sources close to E! News said they were still very relaxed about their relationship, and it hadn't escalated into anything more serious.
However, the status of their romance finally changed nearly a year after the Argentinian-American model was first spotted with the Inception star, with E! News reporting that they were "getting serious." A source close to the entertainment news outlet shared that the pair had been "inseparable for the last year and are crazy about one another," adding that they had grown close to each other's families. 
A couple years later, the Titanic star seems to be wrapped around Morrone's finger. Did he find the Rose to his Jack? Let's take a closer look inside DiCaprio's relationship with Morrone.
Leonardo DiCaprio's relationship with Camila Morrone is super serious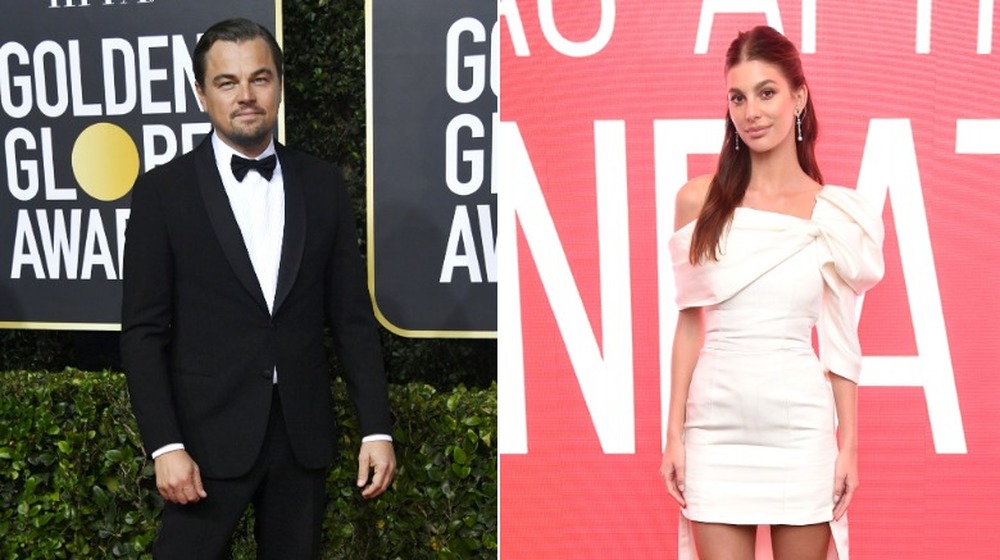 Frazer Harrison, Gary Gershoff/Getty Images
George Clooney proved that Hollywood bachelors can settle down, and now it seems that Leonardo DiCaprio might be following his example.
A trusted source updated E! News in December 2020 that nearly three years after the relationship began, DiCaprio and his model and actress girlfriend Camila Morrone are closer and more serious than ever. "Leo has been settling into this domestic life with Cami, as opposed to all the time he used to spend out with his boys," the source revealed. "He does really like his life with her and they're a lot more coupley than they used to be."
Furthermore, a source close to Entertainment Tonight shared the same sentiment. "They are very in love," the source confirmed. "Camila is his dream girl. She's young, sweet, simple and it's easy because she gets along well with his family and he gets along great with hers too," they said.
DiCaprio has been known to date women much younger than he, and Morrone fits the trend. However, the Death Wish actress doesn't let the 23-year age difference get in the way of their love. "There's so many relationships in Hollywood — and in the history of the world — where people have large age gaps," she told The Los Angeles Times in 2019. "I just think anyone should be able to date who they want to date."
DiCaprio's relationship with Morrone is undoubtedly serious, but how much more serious could they get?
Will Leonardo DiCaprio propose to Camila Morrone?
Christopher Jue, Amy Sussman/Getty Images
While some couples realized they weren't meant to be during the coronavirus pandemic, Leonardo DiCaprio and Camila Morrone used the extra time together to build their relationship. "He is usually very independent, spends lots of time with friends, but because of the lockdown, he has mostly spent time with Camila," a source told People in June 2020. "He loves being with her," they added.
It's clear they can handle a domesticated life together, but do they want to make their new life together official? According to Us Weekly, the two have discussed engagement and even having a family in the future.
While there is still no report of an engagement, DiCaprio showed his dedication to Morrone by taking her as his official date to the 2020 Oscars in a rare public appearance. How sweet! Engagement ring or not, we wish the smitten couple all the best.