The Truth About Gwyneth Paltrow And Beyonce's Relationship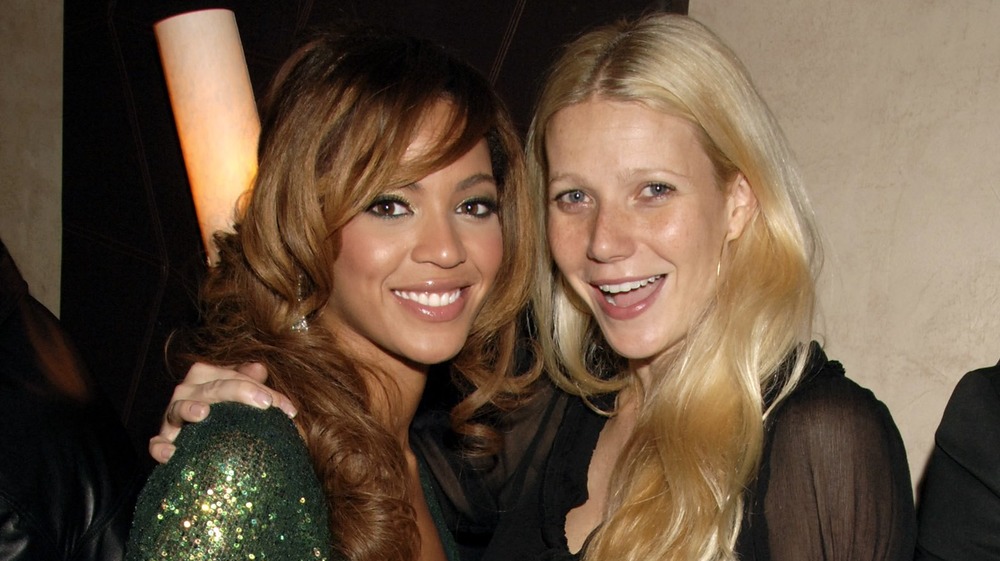 Dave M. Benett/Getty Images
We have probably all daydreamed about being besties with Beyoncé, right?! But, if you are actress-turned-lifestyle brand curator Gwyneth Paltrow, that dream quickly became reality for the A-list celeb.
As reported by BuzzFeed, the two unlikely pals first hit it off in the early 2000s while attending a charity event together. But their bond only became stronger after attending one of Jay Z's concerts in 2006 and imbibing perhaps a tad too much, per Celebitchy. It was reported that, after a day of shopping in London, the ladies attended the concert and then kept the party going by heading out to a nightclub afterward. Ah, to be young again.
During an interview with the Daily Mail in 2013, the Goop creator opened up about her friendship with the power couple that is Mr. and Mrs. Carter. "Jay is like a big-brother figure to me, he has a very calming and mature energy. He is an amazing force in our life — the kids call him Uncle Jay and Beyoncé, Auntie B. I was a mum before B so I suppose I may have passed on some advice but I have learnt so much from her, too," Paltrow dished. On Beyoncé, Paltrow had this to say: "She is gorgeous, very feminine, very clever in that she knows how to be powerful and yet demure. And their baby Blue Ivy is totally delish. She's made me very broody."
But are Paltrow and Queen Bey just as close today? Keep reading after the jump to find out!
Gwyneth Paltrow says she immediately called Beyonce after learning of the elevator incident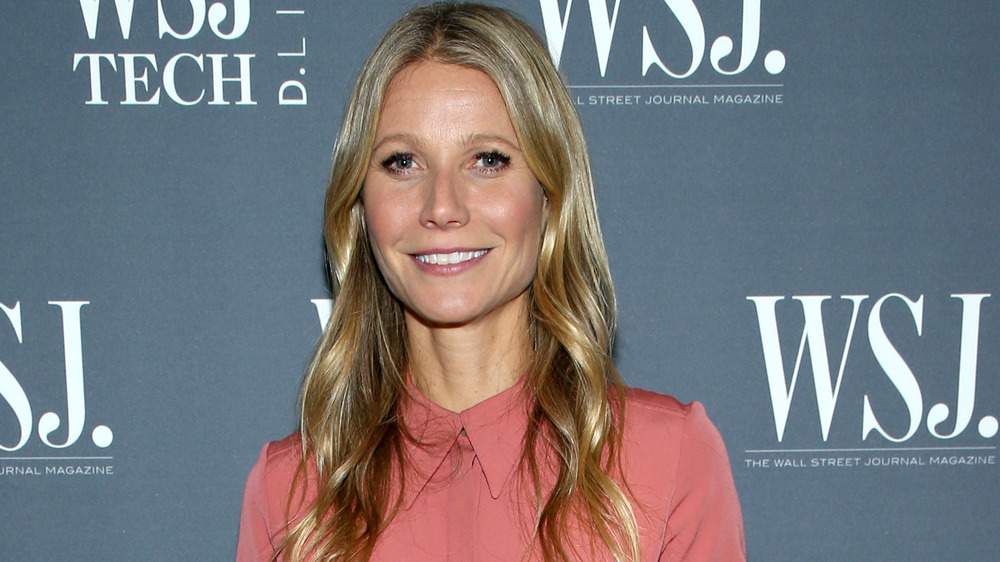 Phillip Faraone/Getty Images
Even after wild rumors surfaced that she could indeed be "Becky with the good hair," it appears actress Gwyneth Paltrow may still be a proud, card-carrying member of the Beyhive, after all. 
During an apperance on The Howard Stern Show in 2015 (via the Daily Mail), Paltrow even briefly discussed her friendship with Beyoncé and Jay Z. "They're the greatest people. They are funny and sweet, and self-aware and really intelligent," she gushed.
Paltrow also touched on the infamous elevator incident with Beyonce's sister, Solange Knowles, in which elevator camera footage revealed an altercation between Solange and her very famous brother-in-law, Jay Z, and what Paltrow did upon learning about the incident. According to Paltrow, she immediately picked up the phone and called her pal, Bey. "I never say, 'What's going on?' If any of my friends have anything like that, I call right away. Absolutely," Paltrow explained. "If someone's clearly going through something, I always go straight for it.'
However, Paltrow was careful not to divulge what she learned during said phone call, and we suppose that is why they are still friends to this day.