Are Blake Shelton And Gwen Stefani About To Get Married?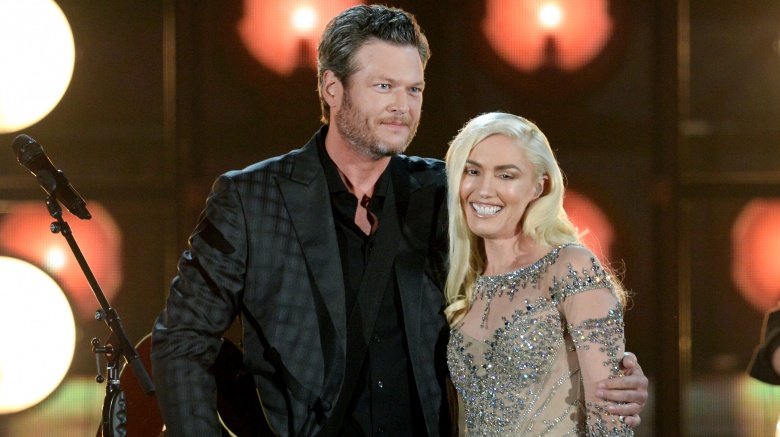 Getty Images
Are wedding bells coming for Blake Shelton and Gwen Stefani?
The couple, who noticeably skipped the Country Music Awards on Nov. 2, 2016 (perhaps to avoid a run-in with Shelton's ex, Miranda Lambert, and her beau, Anderson East), are reportedly tying up loose ends for their upcoming wedding.
Sources told Us Weekly that the pair, who have yet to even confirm their engagement, plan on marrying before the end of the year, noting, "They've met with vendors...[they're] starting to finalize wedding arrangements."
The couple only have less than two months left to tie the knot before 2017, but they're still not in too big of a hurry. A source told Life And Style, "Gwen's friends kept telling her to slow down and not rush into things, so she and Blake decided to take their advice." Still, the insider added, they do have a time table. "They want to have a little girl in their arms by the end of 2017."
Part of why she's somewhat taking her time is that she's still recovering from her divorce from Gavin Rossdale. Stefani explained to Glamour that she was "embarrassed" by her split.
"I don't think you'll talk to one person who didn't make it in a marriage who's not gonna feel that way. The intention of being married is the vow, right? You want to put everything into it to make it a success," she said. "And all I had to look at was the huge success of my parents: They just had their fiftieth anniversary. I had to work really hard at marriage, all the time, like everybody, but ours was extra hard, when you add that we're from different countries, both of us being in music, and celebrity. [Marriage] was the one thing I didn't want to fail at.
"People can say whatever they want to about me...and I don't get too affected," she continued. "But I didn't want them to think I was a failure. There's nothing weird about how I felt."
The singer revealed that both writing her new album and shacking up with Shelton helped her recover from the split.
"When I was in the studio for This Is What the Truth Feels Like, it was like, 'I need to be here right now. This is the only place I feel good. It doesn't matter what comes out of this, as far as my career—this isn't about a hit. It's about saving my life,'" she recalled. "And it was interesting, because I know you're going to ask me about Blake, but finding somebody who was going through the exact same experience? That was an inspiration. He was a friend to me when I needed a friend. An unexpected gift," she said. "And that became an inspiration in the songwriting."