The Truth About Crawford Collins And Corey La Barrie's Relationship
YouTube stars Crawford Collins and Corey La Barrie were incredibly close friends as well as housemates in the content house "C4 House." The social media creators started a joint channel together, Corey & Crawford, in July 2019, and over the next year, it amassed more than 190,000 subscribers.
Unfortunately, Corey tragically passed away in a car accident on May 10, 2020 on his 25th birthday, per People, leaving Crawford devastated. Crawford has kept the channel going as a way to keep his friend's memory alive, and he opened up about their friendship in a May 15, 2020 video. Crawford also took to Instagram to share his grief over Corey's death and to reflect on the kind of friend he was.
Just by watching their videos and reading Crawford's posts about Corey, it's obvious that these YouTubers had a powerful bond and a close-knit friendship. Keep reading to learn more about their relationship.
Corey La Barrie was an incredibly supportive friend to Crawford Collins
Following Corey La Barrie's tragic death in May 2020, Crawford Collins opened up about their relationship, the kind of person Corey was, and how difficult it was to lose his closest friend. In an Instagram post, Crawford explained that Corey was an extremely supportive, loyal friend who was always there for him and constantly pushed him to be the best that he could be.
"Anytime I needed help with a video or had no money to call an uber or needed a place to stay you were always the 1st one to help me out," Crawford wrote. "And the same would go for any of your friends that needed the same."
He went on to say that Corey would always motivate him when it came to his YouTube career and that he will miss Corey yelling at him to "edit the video!" Although Crawford wishes they could have fulfilled all the plans they had for their YouTube channel, he said he takes "comfort in knowing how many people" Corey positively impacted.
Corey La Barrie is the reason Crawford Collins got back into YouTube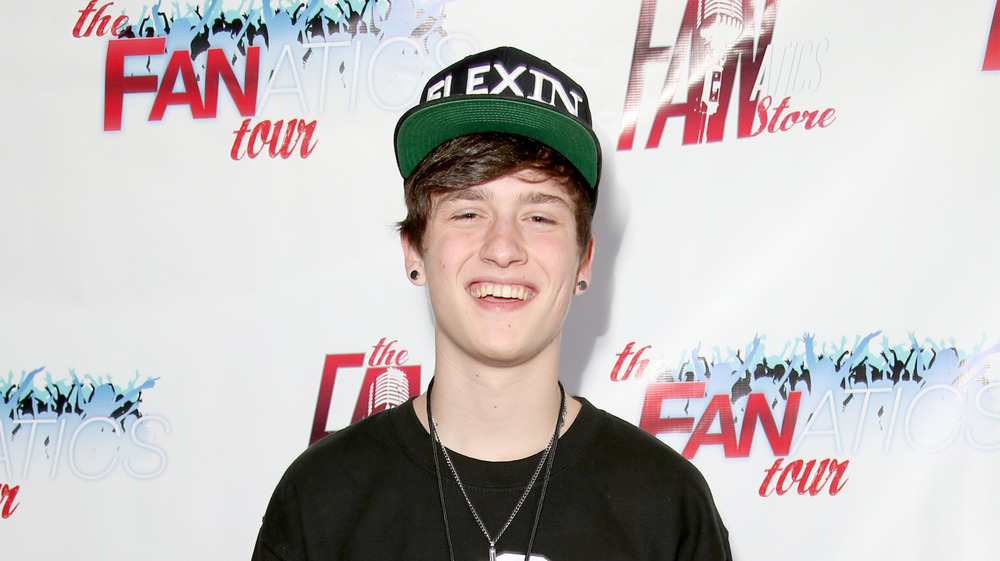 Rachel Murray/Getty Images
In an emotional YouTube video posted on the joint channel Corey & Crawford, Crawford Collins said he first met Corey La Barrie when he was in a very bad place and that Corey changed his life.
"I didn't have very many friends and I also didn't really know what I was doing career-wise or where I was going in life," he said. "Not only did Corey quickly become one of my best friends, my best friend, he introduced me to all of my best friends right now and showed me that friendship can be more like a family and really helped me... find family out here in L.A."
Before he met Corey, Crawford was taking a break from YouTube and wasn't sure what his next step was. He explained that Corey motivated him and pushed him to get back into it. "He really gave me a motivation to get my life back on track... I really owe pretty much everything to Corey."
For those reasons, Crawford decided to keep posting on the Corey & Crawford channel to "keep Corey's legacy going," as he explained in another video, and to "keep the dreams alive." Fans of the YouTubers can't imagine how painful losing Corey must be for Crawford, but he was very lucky to have had such an amazing friend.