The Crazy Way Chip And Joanna Gaines Landed Their Show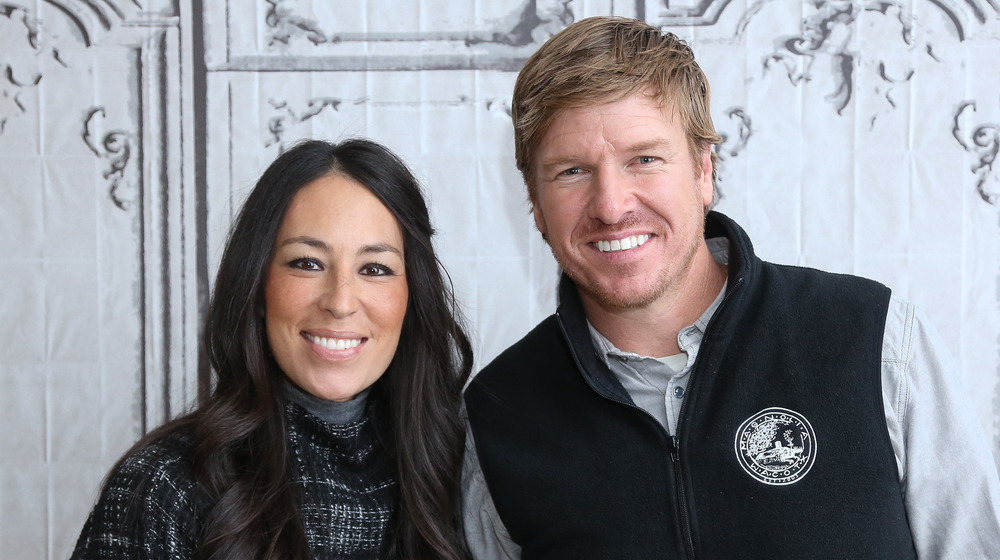 Rob Kim/Getty Images
HGTV's Fixer Upper took the home improvement world by storm when it debuted in 2013. The show followed husband and wife team Chip and Joanna Gaines as they remodeled homes for clients around Waco, Texas through their real estate business, Magnolia Realty. The show had a unique format, often following the construction manager and interior designer back to their home where their five kids and many farm animals made appearances, giving viewers insight into the couple's real life. Between Chip's hilarious antics and Joanna's charming decorating style that made everyone want to put shiplap on their walls, the series was a hit for HGTV.
The record-breaking show allowed Chip and Joanna to grow their renovation business into a home makeover empire. They now own an entertainment complex in Waco known as The Silos, which includes a garden shop, a bakery, and a store meant to "inspire you to own the space you're in." They also own a chain of bed and breakfasts and they sell their own brand of, well, just about any home and garden item one may need. Plus, they've got a whole television network coming down the pike.
HGTV clearly made a smart move when they stumbled upon Chip and Joanna and decided to put them on television. So, how did they land their iconic TV show? Keep scrolling to learn the crazy way Chip and Joanna Gaines got on television.
The surprise fixer-upper that led to Chip and Joanna Gaines' show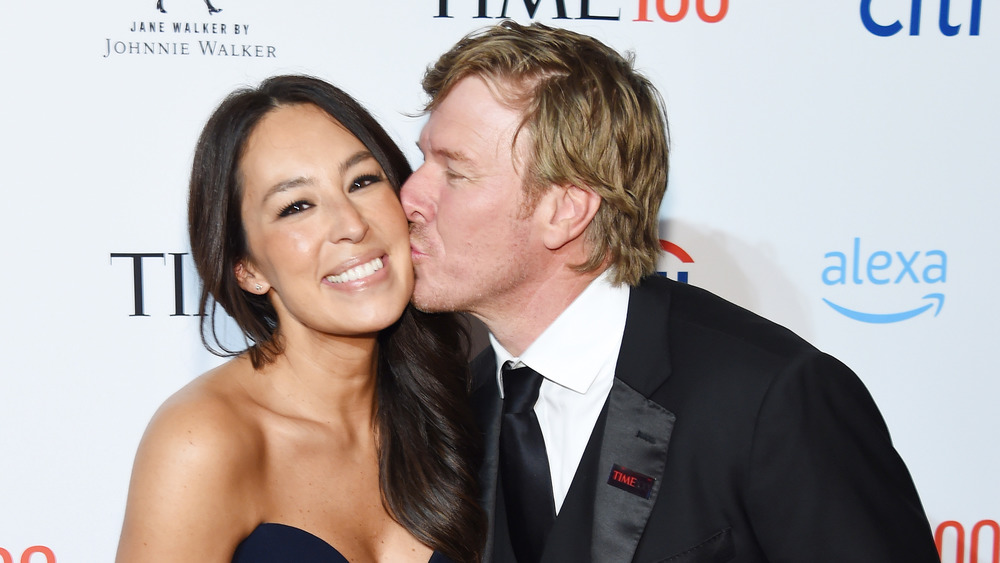 Larry Busacca/Getty Images
Chip and Joanna Gaines' big break came when Joanna's design blog caught the eye of their future production company — and it almost fell through. When a producer first asked to send a film crew to their house, Chip figured someone was trying to pull a fast one on them. "I called Chip ... and he said, 'Do not call that person back. It's a scam. How much did they say you have to pay them to film you?'" Joanna shared on Sunday Today in October 2019.
Joanna convinced Chip to take a chance. However, according to their memoir, The Magnolia Story, Chip and Joanna did not hit the nail on the head during their first screen test. "The crew had me stand in the kitchen and try to make pancakes with the kids hanging off of my legs while Chip was basically sucking his thumb over in the corner," Joanna wrote. 
Right when Chip, Joanna, and the film crew thought the possibility of creating a television show was nonexistent, "the ugliest, rundown-looking, two-story shack of a boat" showed up in their driveway. Joanna wrote that Chip had purchased the boat to remodel — unbeknownst to her — with the dream of moving the family into it. An argument ensued, but then turned into a conversation about how the couple could transform the boat. That candid moment sold producers, and the rest is history. As Joanna wrote, "That rotten houseboat turned out to be a blessing in disguise."