Prince Harry And Meghan Markle's First Dance Song Might Surprise You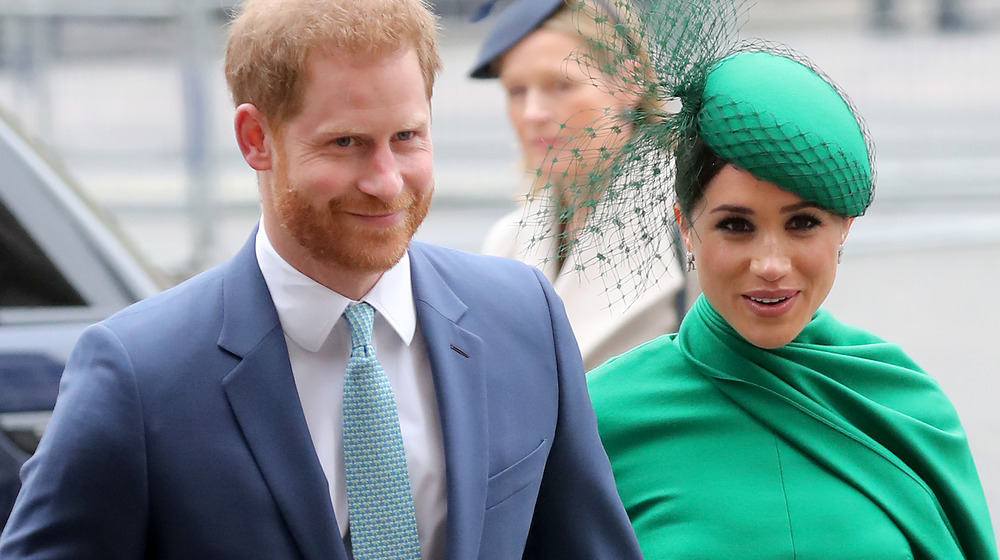 Chris Jackson/Getty Images
When Prince Harry and Meghan Markle got married on May 19, 2020, their wedding was touted as a celebration for Black culture. If you are unaware, Markle is biracial and was seen as an unconventional marriage partner for Prince Harry because of their backgrounds and social class. Markle and Prince Harry's romance was atypical from the start and caused a tabloid storm in the U.K. with various media publications airing out the former's family troubles and criticizing her wardrobe choices.
Despite these ruthless portrayals of Markle in the media, there have been some new revelations about her and Prince Harry's relationship in Finding Freedom, an unofficial biography of the royal couple, by authors Omid Scobie and Carolyn Durand, which was released in August 2020. Among those new revelations is the fact they danced to a different song than was previously reported on the evening of their royal wedding reception and it was an unexpected choice.
Meghan Markle and Prince Harry might've danced to two songs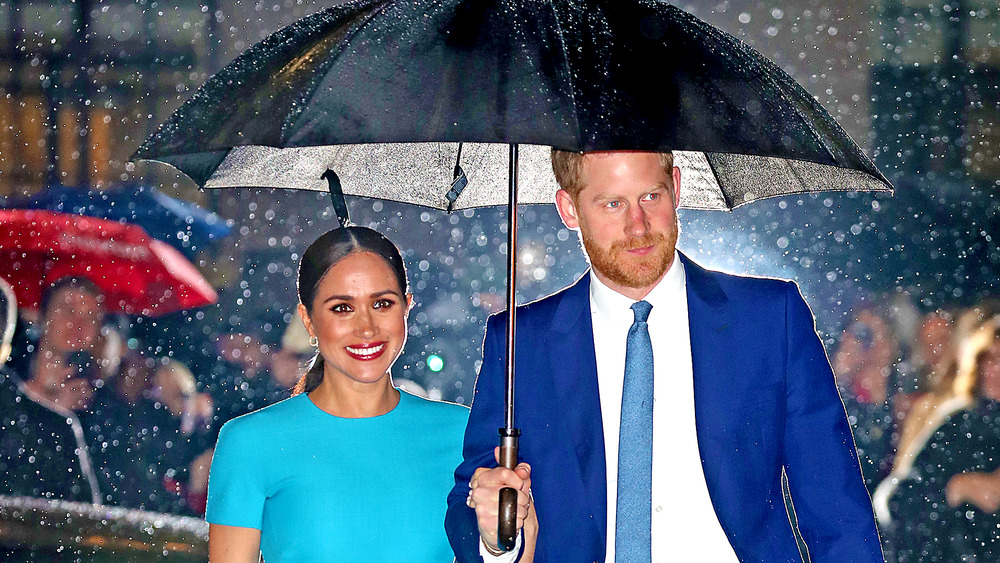 Chris Jackson/Getty Images
According to Glamour, Meghan Markle and Prince Harry shared their first dance song to "I'm in Love" by Wilson Pickett. The song, which contains lyrics like "I'm in love (love, love) / Sho nuff in / love (love, love) / I can shout about it, yeah / I can cry about it sometime" was released by Pickett in 1968.
The song that they danced to was different to what The Telegraph reported in 2018. The outlet reported that Markle and Prince Harry danced to "I Wanna Dance With Somebody" by Whitney Houston because it is Markle's "happy song." 
It is likely that the royal couple danced to both songs and reflected how much they wanted to celebrate their love on the momentous night. Music was also something that the two connected on in the early stages of dating in 2015 with Prince Harry DMing Markle using a secret Instagram account under the username "SpikeyMau5," which used the name of his favorite DJ, DeadMau5. We can only hope that they will pass their impeccable musical taste to their son, Archie.