The Truth About Meghan And Harry's Holiday Card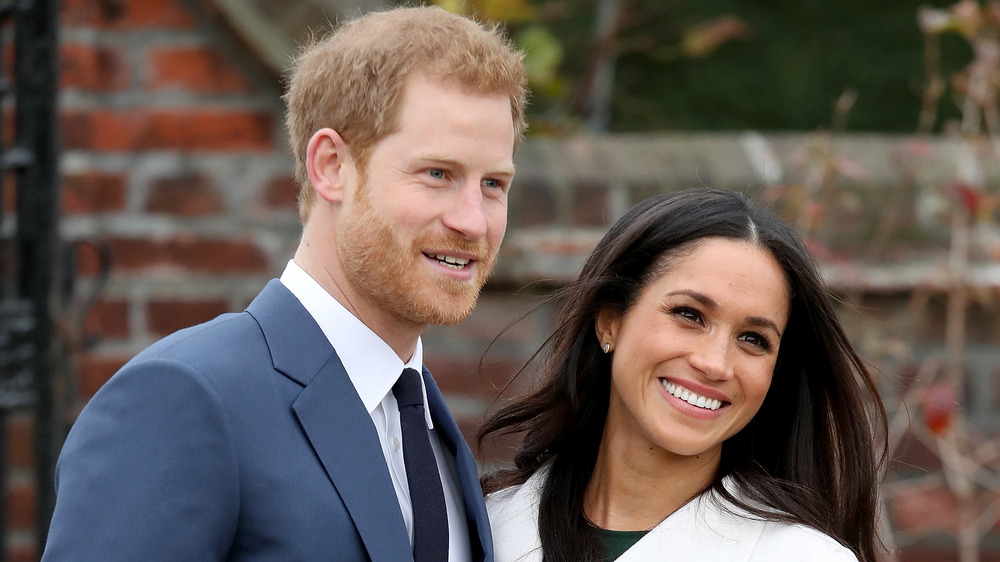 Chris Jackson/Getty Images
Prince Harry and Meghan Markle's 2020 holiday card has officially dropped! And boy, is it cute!
As reported by US Weekly, the festive greeting card was released via the social media pages of UK animal welfare charity Mayhew on Dec. 23, 2020. The image is a watercolor rendition of a photo that captures Harry, Meghan, and 19-month-old Archie settling into their new California lifestyle with both of their dogs in tow. 
Along with the photo, the Sussexes included a heartfelt message that highlighted their charitable contributions over the year. "This year we, as a family, have made donations to several charities with you in mind," the couple wrote. "From a local California organization that helps families transition out of homelessness, to two of our U.K. patronages: one that supports animal and community welfare, and the other, a memorial fund for a cherished friend that helps to educate children and fight poverty in Uganda, we have honored their work on behalf of all of us."
But how exactly did they manage to get baby Archie and their two dogs to pose so perfectly for the shot? And who took the picture? Keep reading after the jump to find out!
The Duchess of Sussex's mother played photographer for the 2020 holiday card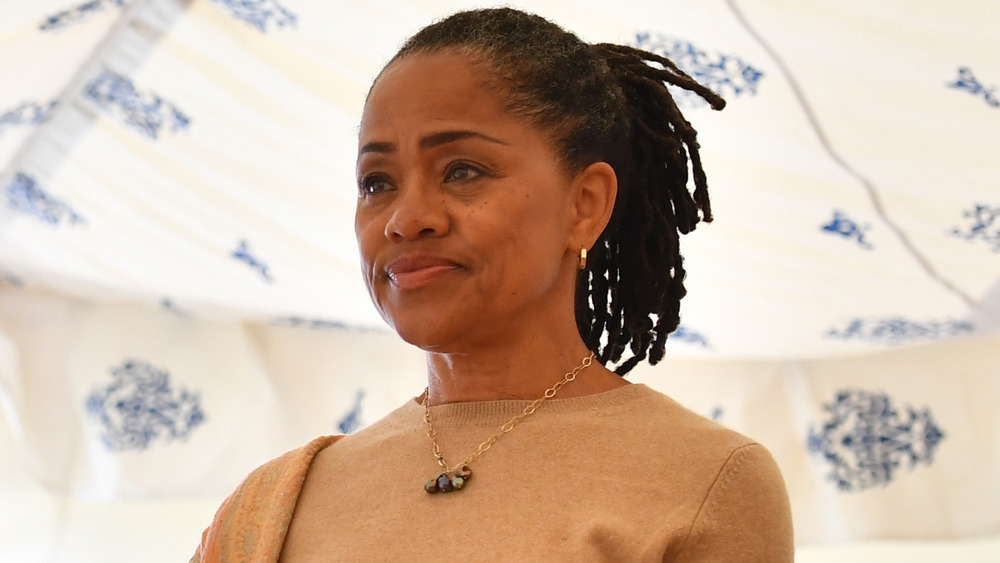 Wpa Pool/Getty Images
As reported by Hello!, the photo that the Duke and Duchess of Sussex used for their 2020 holiday card was taken by none other than Meghan Markle's mom, Doria Ragland. "The original photo of the family was taken at their home earlier this month by The Duchess's mother," a spokesperson said. It was also reported that the small tree featured in the photo, along with the ornaments that adorned it, were all hand-picked by Baby Archie. Aww!
But how does the family plan to spend their first Christmas living in the United States? According to US Weekly, the couple initially planned to travel back to the U.K. but, unfortunately, COVID-19 ultimately thwarted those plans. "There's a lot of tradition surrounding the holidays with [Harry's] family, and they both have really loved that in the past," a source revealed in September. "They have so much fun over Zoom, and they have bonded through Zoom calls. Harry is so close with his grandmother, [Queen Elizabeth II], and he is excited to get Archie back [to London] so that they can see her."
But we have no doubt that Harry and Meghan will find a way to make this holiday special no matter the location!