How Interesting Is The Most Interesting Man In The World?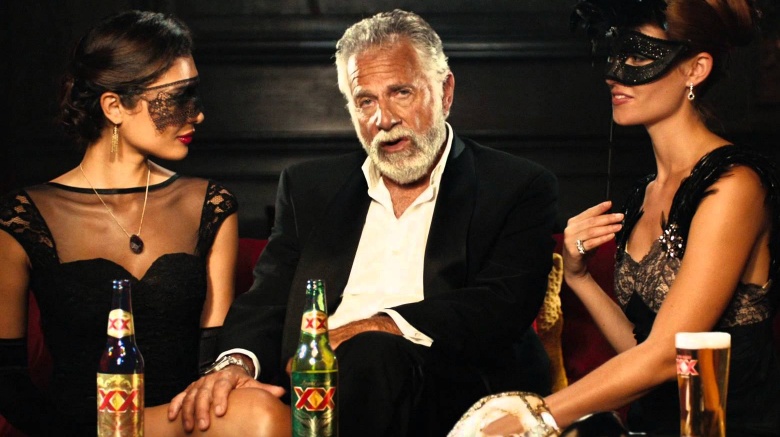 Falstaff. Huckleberry Finn. Don Quixote. Katniss Everdeen. These characters have endured, and have legacies that will live on for centuries. Well, you can add "The Most Interesting Man in the World" to that list. It's true: the Dos Equis pitchman (who's played by actor Jonathan Goldsmith) has become one of pop culture's most favorite commercial characters. Amazingly, the man behind the "man" is pretty interesting himself.
He's Been On TV Like A Million Times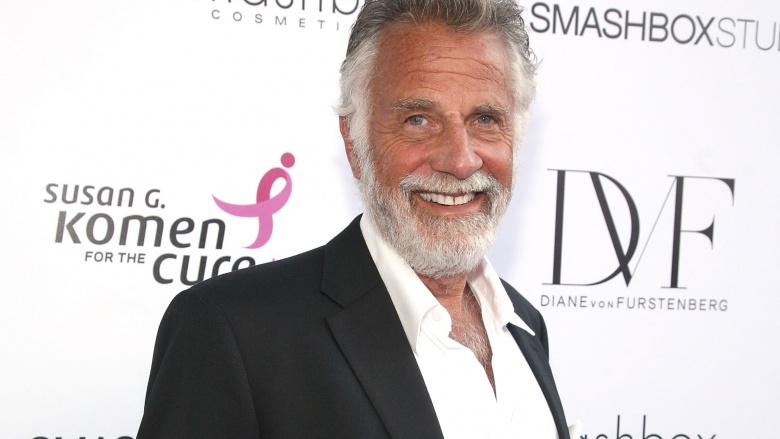 Getty Images
Long before landing the Dos Equis role, Goldsmith moved from his native New York to Hollywood, where he started a multi-decade career in acting (credited as Jonathan Lippe, the name he took when his mother remarried). Throughout the 1960s, he racked up guest star appearances on 45 different television shows (ranging from Knight Rider to CHiPs, to The A-Team, to Charlie's Angels, just to name a few). He also appeared in 25 different Westerns during that film genre's boom period in the '60s.
What's even more interesting than appearing on nearly 50 different televisions series? The fact that he didn't appear on Star Trek, despite numerous blogs claiming he did. Said Goldsmith during a Reddit AMA: "Let me set the record straight...I have never appeared on Star Trek, if I remember correctly that is, which is always dubious." So, in that case, maybe he did beam up to the Enterprise...
He Left Acting, Came Back, Married His Agent, And Moved Onto A Sailboat
Getty Images
By the 1980s, Goldsmith decided to change course and became an entrepreneur. He started what The New Yorker describes as "a successful network marketing business," and was apparently so good at it that he was able to leave Hollywood and buy "an estate in the Sierras." Years later, however, he came back to acting and won the Dos Equis gig, marrying the woman who'd been his agent when he got the role. The two had each left their previous spouses and shacked up together.
They moved onto his sailboat, Siempre ("always" in Spanish), which was docked just outside of Los Angeles. It allowed him to hit Hollywood with ease, but freed him up to enjoy a fine cigar without running afoul of any "no smoking" ordinances. A little while later the couple changed coasts and moved into a house in Manchester, Vermont, apparently because he "needed to find the time for serenity in a very special and beautiful area." Siempre, meanwhile, was put up for sale. Maybe it should've been called "A veces" or "No más" instead.
He Took Off His Sock To Win The Role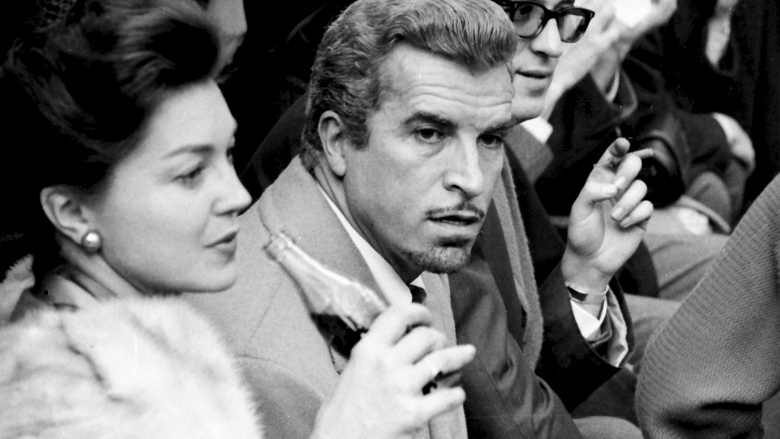 Getty Images
Even though Goldsmith was born to play The Most Interesting Man in the World, he was still one of hundreds of actors looking to land the gig. But it was Goldsmith's many years of acting experience that ultimately helped him win the day. He explained in an interview with Primer in 2011: "The auditions were held with hundreds of others, most of whom looked Latino. I felt like I made somewhat of an impression when I took off one sock as a conversation opener and indeed finished the 30 minute improvisation with the casting director's requested line '...and that's how I arm wrestled Fidel Castro.'"
The actor says he based his audition character on the style of his old friend, the late actor Fernando Lamas (father of the Renegade himself, Lorenzo Lamas). After two more callbacks, the part was his, and the world finally met its Most Interesting Man.
He Works For A Good Cause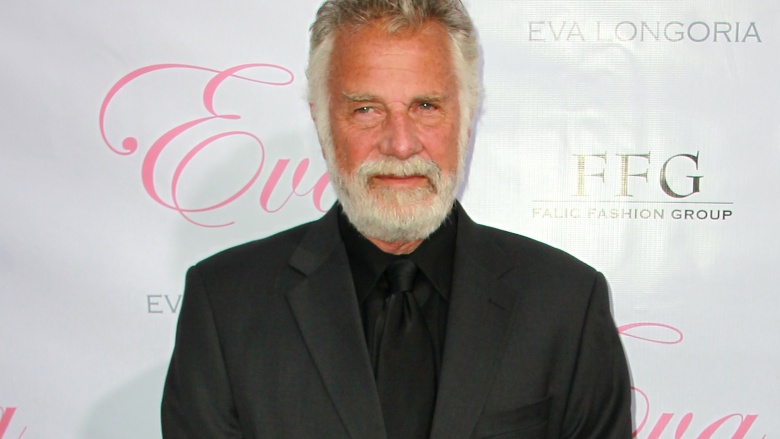 Getty Images
Here's another interesting fact: he answered questions during his 2013 Reddit AMA from Vietnam, where he was working for Clear Path International, a group working to aid victims of leftover land mines from the Vietnam War. Even though he's truly made a name for himself as a TV pitchman for beer, Goldsmith is working to ensure that the world is actually a better place.
Of course, it wouldn't be a successful trip for the Most Interesting Man in the World if he didn't add to his, uh, interestingness. When asked what the most interesting fact he had learned in the week leading up to the AMA was, Goldsmith said, "The women in Vietnam are absolutely exquisite and charming." That is interesting.
He Has Interesting Things To Say About His Beard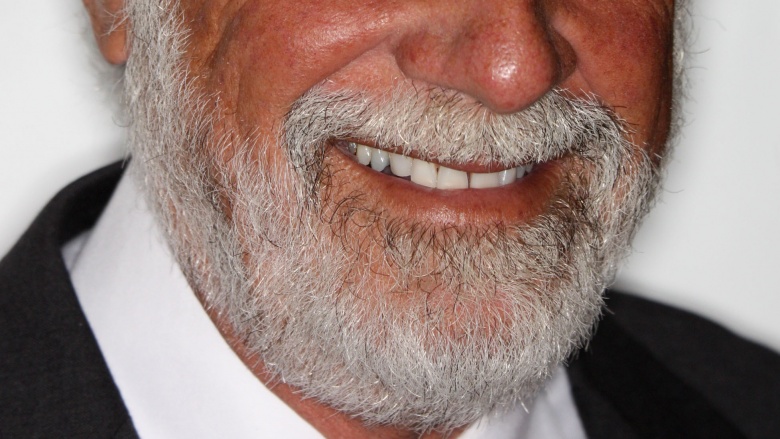 Getty Images
One of the Most Interesting Man's most distinguishing characteristics is his magnificent beard. Needless to say, if you ask him about it, he'll reward your curiosity. Redditors asked him about...
...the seven words the Inuits use to describe his beard: "Lovely, strong, ticklish, charming, mysterious, tasty, electric."
...if he would ever shave it: "No, I would feel lonely without it."
...and how he achieves such a glorious coat: "Anoint with stardust, rose petals, and weasel droppings."