The Hardest Part Of Tiny Pretty Things For Kylie Jefferson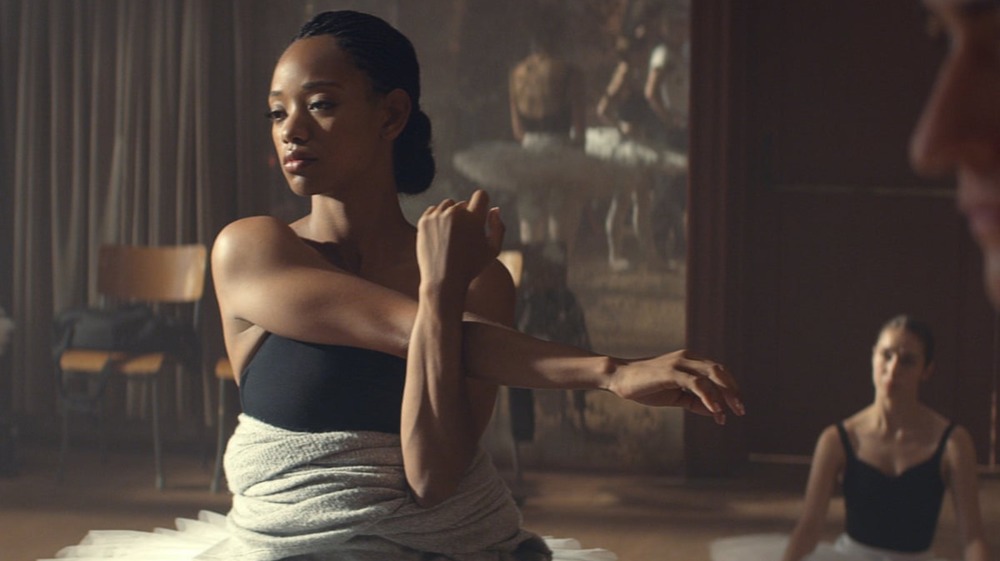 Sophie Giraud/Netflix
With Netflix viewership soaring during the pandemic, the popular streaming service has been pumping out hit series after hit series. One of the most recent shows to hit the platform in December 2020 was Tiny Pretty Things, a mash-up between Pretty Little Liars and Gossip Girl (per PopSugar), and a must-watch for anyone interested in a soapy, sexy plot with a true crime twist. Of course, there is also some dancing because the story uses ballet as its backdrop. The teen drama stars Kylie Jefferson in her breakout role as Neveah Stroyer, a dancer who gains admittance to a top ballet school in Chicago after its star pupil, Cassie Shore, dies in mysterious circumstances. Upon arriving at the school, Stroyer (Jefferson) soon discovers that, beneath the beautiful tulle and tutus, dangerous secrets are lurking.
Just like the character she portrays on-screen, Jefferson is a contemporary ballet dancer in real life, so Neveah Stroyer is the perfect part for her to play. This is especially true as Jefferson's teacher "pushed this narrative that dancers make the best actors," the star told PopSugar. Even so, her first time acting in a major series was not without its challenges. So, what was the hardest part of filming Tiny Pretty Things for the actress? The answer may surprise you!
Performing for a TV series was 'a whole new world' for Kylie Jefferson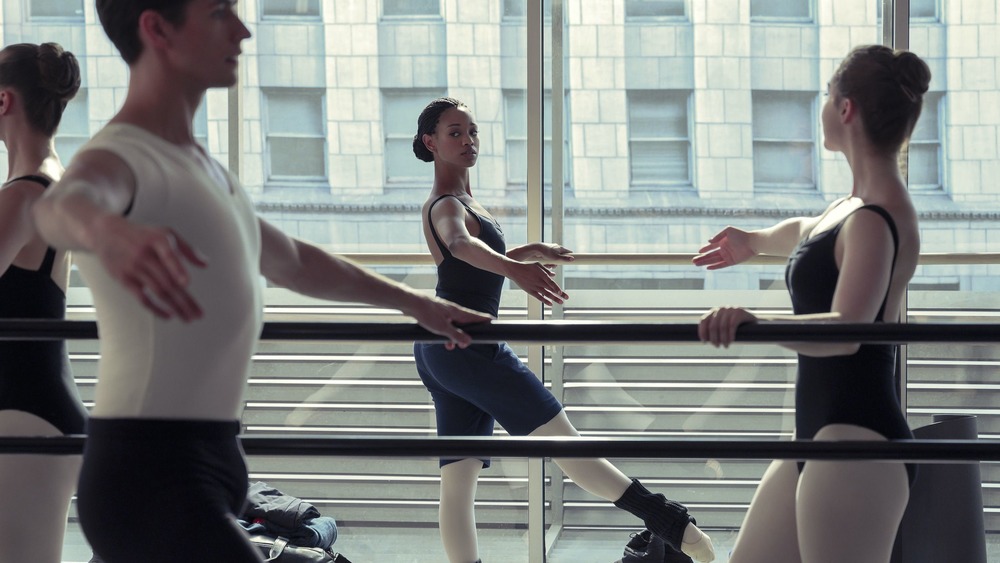 Sophie Giraud/Netflix
Kylie Jefferson has been dancing for most of her life. She was the youngest dancer to gain acceptance into the Debbie Allen Dance Academy at just six years old, and she has been dancing up a storm ever since, even performing at the 2020 Grammys. Although Jefferson deeply relates to her character, Neveah Stroyer, performing for a TV series was entirely different from being on stage. In fact, the dancer-turned-actress described the experience to PopSugar as "a whole new world," one which taught her to think differently about navigating her body. 
"When you're dancing on a stage, you're dancing for the audience, which is typically in the front, but the camera can be wherever the camera is," she explained to PopSugar. "So, I remember being a little bit more intentional about where the camera was and learning how to adjust certain movements to complement such, which is an awareness you don't typically have to have when you're dancing on stage."
The newfound skill set is likely strengthening Jefferson's range as both a dancer and actress. Although a second season of Tiny Pretty Things has yet to be announced, we are confident this is not the only time we will be watching Jefferson grace our TV screens.