Why John Travolta Isn't A Fan Of Tom Cruise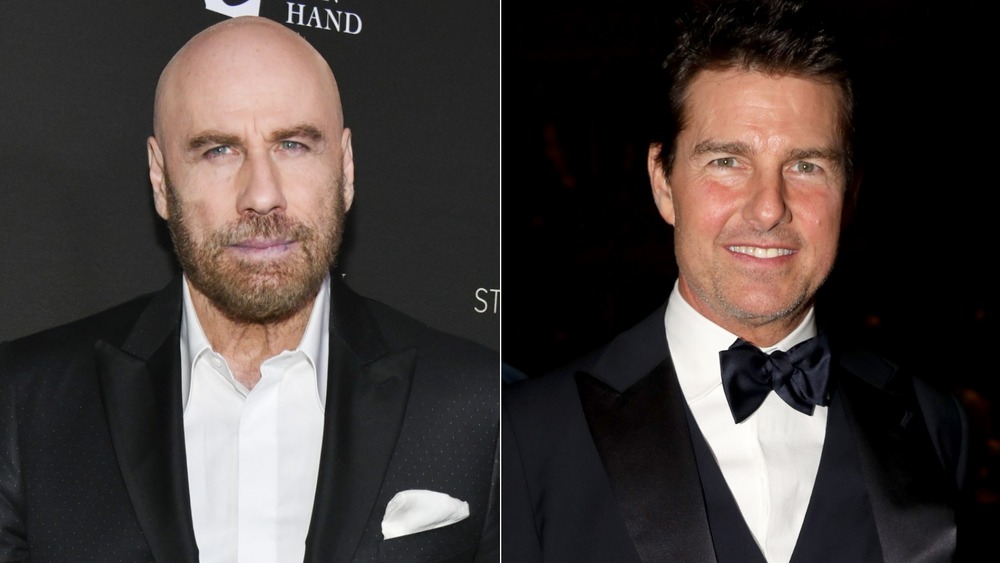 Rodin Eckenroth, Lia Toby/bfc/Getty Images
Despite John Travolta and Tom Cruise both being highly regarded actors and members of the Church of Scientology, the two are not too fond of each other. While religion is typically known to bring people together, Travolta and Cruise's religious views are actually what tore them apart. 
According to The Things, the two actors found themselves on shaky ground after Cruise started touting his devotion to the religious practice. His induction into the Church came after Travolta was one of the first prominent members who promoted the religion. However, once Cruise came along, he was rumored to have overshadowed Travolta and quickly rose up the ranks to acquire a close relationship with the Church's chief David Miscavige. Cruise and Miscavige became so close, in fact, that the religious leader was even a best man in Cruise's wedding to Katie Holmes — something Travolta never received. 
In April 2018, Brendan Tighe, a former member of the Church, opened up to New Idea and dished about Travolta being jealous of Cruise due to his position in the Church and his relationship with Miscavige. "Cruise is the only celeb with a direct line to Miscavige," Tighe revealed. "Travolta didn't have that. Travolta doesn't get anything free, no one is giving him absurd gifts like an airplane hangar, custom-made bikes, or over-the-top favors." Tighe went on to claim, "It's no secret that Cruise and Travolta despised each other."
Inside John Travolta and Tom Cruise's Scientology feud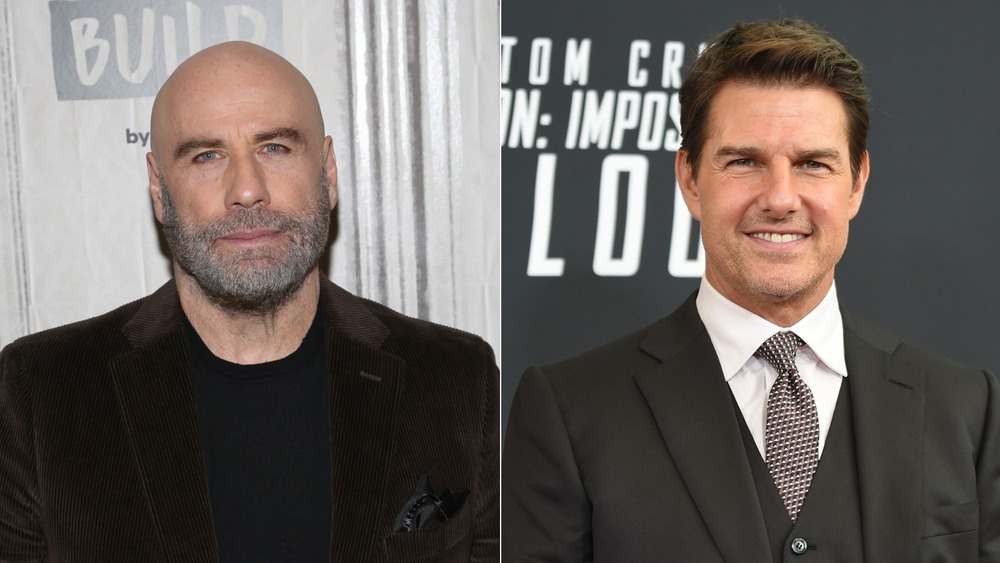 Manny Carabel, Shannon Finney/Getty Images
On top of Tom Cruise having the Scientology chief in his 2006 wedding to Katie Holmes, John Travolta might have also been upset about not being invited to the star-studded nuptials, The Things reported. Just two years before the wedding ceremony, the Church honored Cruise with the Freedom Medal of Valor in 2004, as noted by Letterboxd. At the time, it was reported that the less elite members of the Church were offended when the Mission Impossible star received the honor, as they felt he was not held to the same standards as other Church members. 
After Cruise received the Medal, David Miscavige notably referred to Cruise as the "best Scientologist he knew," per The Things. The move was rumored to have resulted in Travolta writing Miscavige a letter demanding to know why Cruise received the award over him. With the Pulp Fiction star being the first celebrity spokesperson of Scientology, the fact that Cruise greatly surpassed him in the Church ranks is believed to be the reason behind their underlying feud.