What Bruce Willis' Wife Really Thinks About Demi Moore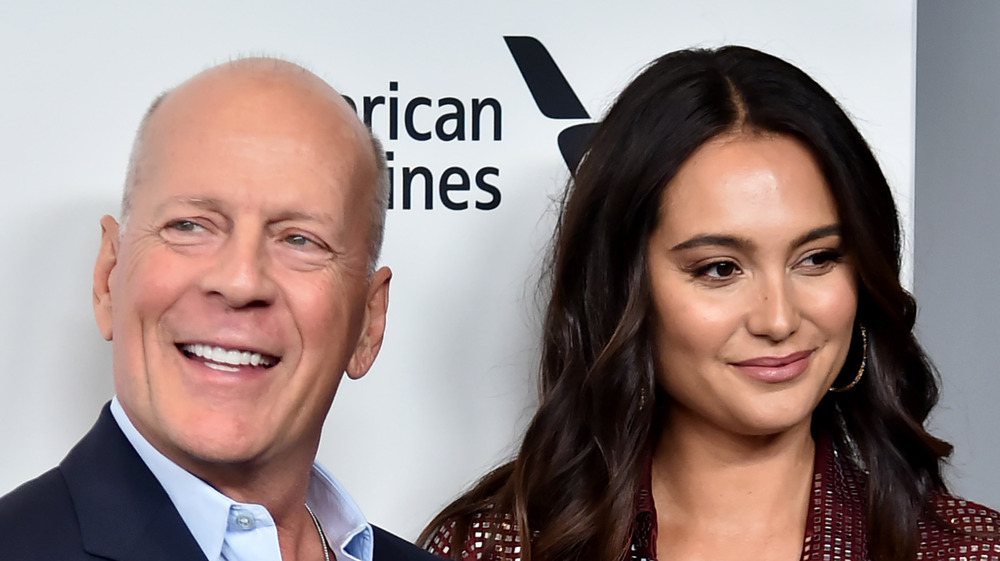 Theo Wargo/Getty Images
Actors Bruce Willis and Demi Moore have remained good friends since their 1998 divorce, The Sun reported. The former couple were together for over 10 years before deciding to call it quits. As a result of welcoming their three daughters, Rumer, Scout, and Tallulah, the couple maintained an amicable co-parenting relationship after their split. Their friendship was so solid that Moore and her ex-husband Ashton Kutcher were present at Willis' 2009 wedding to model Emma Heming. They remained a great support to each other in later years with the Die Hard actor even being by Moore's side following her divorce from Kutcher in 2013.
In her 2019 memoir Inside Out, Moore opened up about how she and Willis remained a united front for their children after their divorce. "I think Bruce was fearful at the beginning that I was going to make our split difficult, and that I would express my anger and whatever baggage that I had from our marriage by obstructing his access to the kids. But I didn't, and neither did he," she wrote. "We managed to move the heart of our relationship, the heart of what created our family, into something new that gave the girls a loving, supportive environment with both parents." 
In April 2020, a source close to the couple dished on how close they've remained in the 20 years since their breakup. "Demi and Bruce have been best friends for years. They are very close," an insider told People. That same friendship also extends to Willis' second wife.
Bruce Willis and Demi Moore have been bonding during quarantine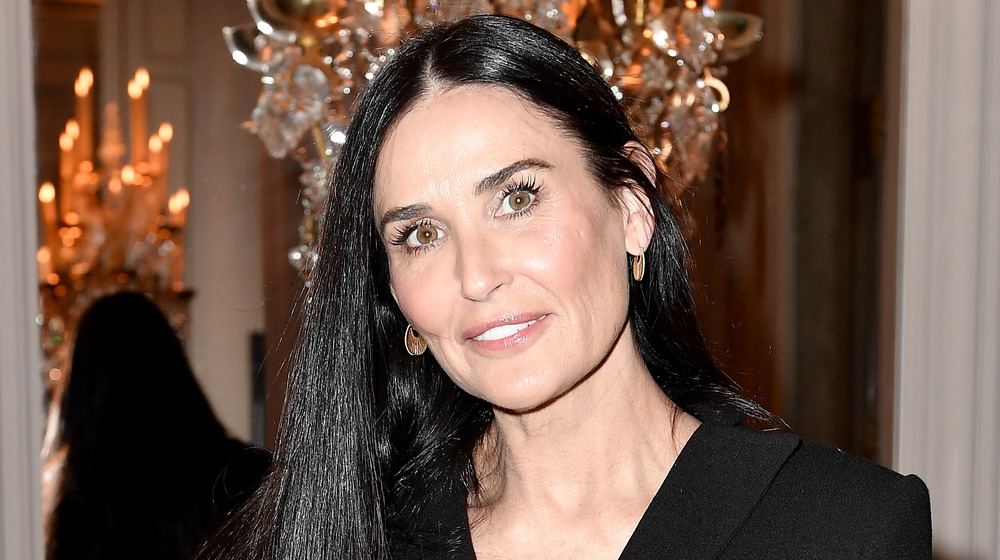 Jacopo Raule/Getty Images
After Emma Heming became step-mother to Bruce Willis and Demi Moore's three daughters following their 2009 nuptials, she developed a friendship with Moore. In 2018, Heming took to Instagram to wish the G.I. Jane star a happy birthday. In March 2019, Willis and Heming renewed their vows and made sure Moore was in attendance. "She welcomed me into her family like I welcomed her into ours," Heming told Us Weekly. "I have so much respect for how Bruce and Demi worked through their divorce to be able to put their children first. I learned so much from that and grew so much from watching that. It was important for her to be there."
During quarantine, Willis and Moore shared photos from their "family bonding" time with their daughters, People reported. At the time, Willis was away from his wife and their two young daughters, Mabel, 8, and Evelyn, 5, who were staying at their house in Los Angeles. But, there was no shady behavior going on, according to an inside source. "Demi and Emma are close, and all three get on great as a big blended family," the insider told People. "There are no issues at all. Emma needed to stay in L.A. with the young kids."