The One Haircut Drew Barrymore Will Never Get Again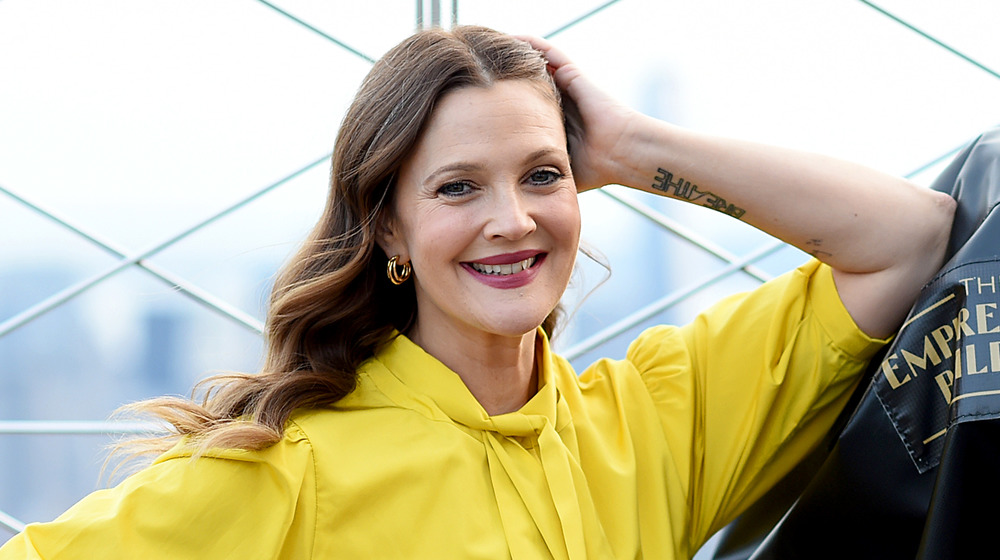 Dimitrios Kambouris/Getty Images
Drew Barrymore first got her shot on the big screen in 1982 as a little girl in the hit film E.T. From there, the actress has gone on to star in multiple hit movies like 50 First Dates, He's Just Not That Into You, Never Been Kissed, and a remake of Charlie's Angels, which she helped executive produce.
If being a Golden Globe-winning actress wasn't enough, Barrymore took on daytime with her talk show the Drew Barrymore Show in 2020. From acting to daytime hosting, Barrymore has truly done it all in Hollywood, and that comes with many different looks for the star.
"Whenever I think of a character, I go hair first," the actress to POPSUGAR in December 2020. "Hair is so defining — I am hair-obsessed." Thinking back on Barrymore's most prominent roles, her hair has gone from her bright red Charlie's Angels look as Dylan Sanders to her blonde beach locks in 50 First Dates as Lucy Whitmore.
So, what style does the actress refuse to go back to?
Drew Barrymore used to love short hair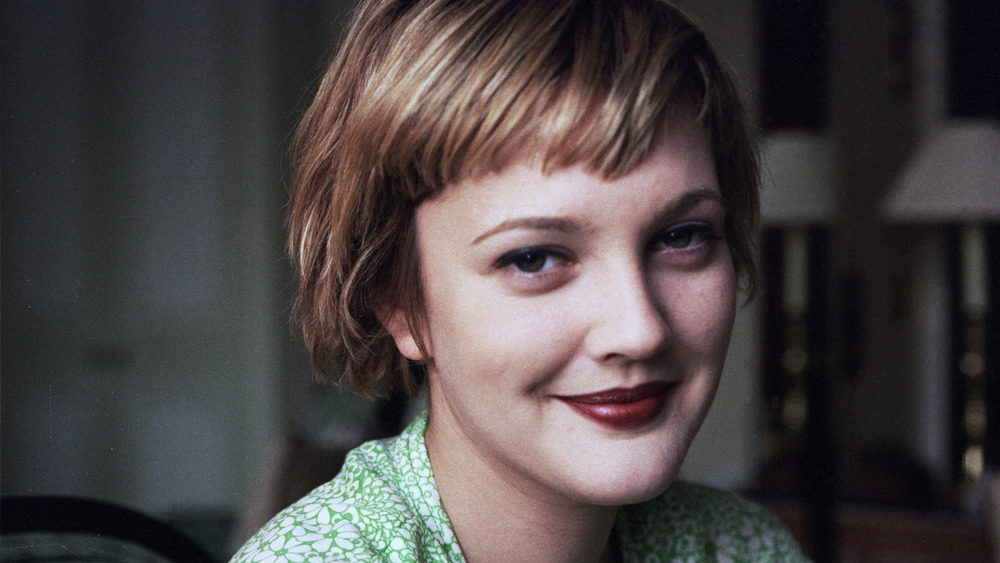 Martin Godwin/Getty Images
After almost 40 years working in Hollywood, Drew Barrymore has decided which of her many looks over the years she will never go back to. Speaking to POPSUGAR in December 2020, the actress revealed the one hairstyle she doesn't think she would try again... the pixie cut. "I used to love tiny, tiny, short hair, but that is not at all what I want to do today."'
The same month, Barrymore told Bustle she embraces her past hair mistakes, despite not wanting to go back. "I wish we all knew to embrace ourselves a little more, [like] when we have bad bangs or do something wacky," said the actress. "It's because you are uncomfortable with change, and maybe you don't like it in that moment, but trust me, looking back, you're going to love that you did that."
Clearly, Barrymore needs a little more time to love her pixie cut days. The one hairstyle she did find a new love for was the blonde locks in 50 First Dates.