Why Taylor Kitsch's Future In Hollywood Looks Bleak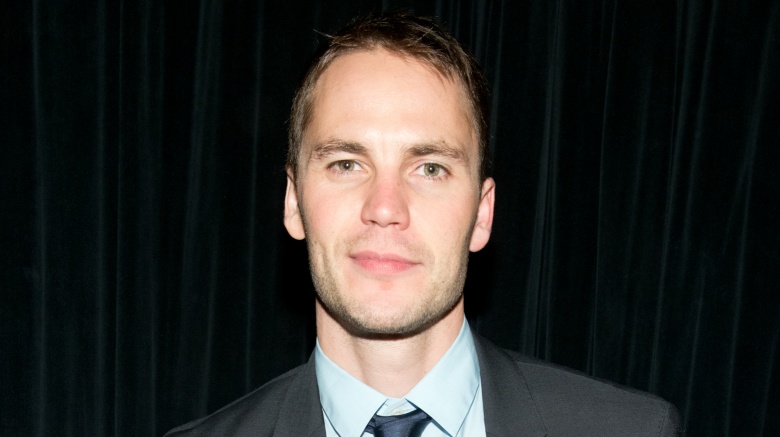 Getty Images
Taylor Kitsch should probably start chanting his faux football coach's words of wisdom—"clear eyes, full hearts, can't lose"—on a regular basis now because things have not been working out very well for him off the field so far. The Friday Night Lights stud has all the right ingredients for success: devastating good looks, undeniable screen presence, and a lot of faithful fans. Despite some noteworthy efforts, though, he's yet to reach the goal line for that much-needed Tinseltown touchdown. The second quarter of his career has been pretty dismal so far, and if he's not careful, he might not even make it to halftime. Here's why Taylor Kitsch's future in Hollywood is starting to look rather bleak, and how he can possibly still turn it all around.
FNL was a lucky break that came early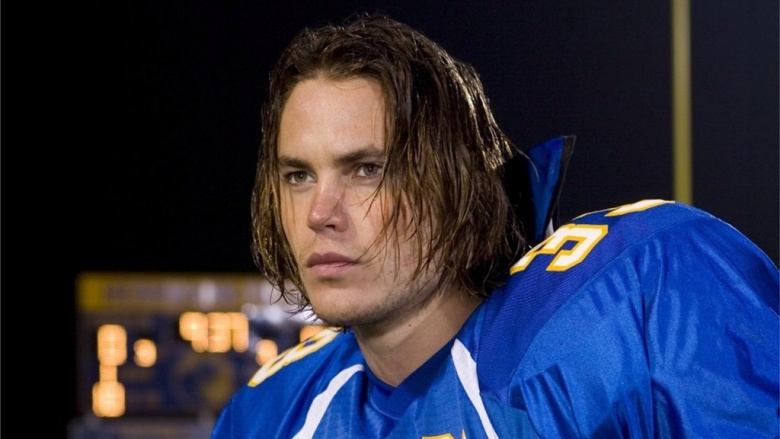 Kitsch's start in Hollywood might seem auspicious to his cheering spectators, but he certainly struggled before earning the part of Tim Riggins for NBC's cult favorite and critical darling Friday Night Lights. As he detailed in an interview with Adweek, he'd been kicked out of his former home in New York, turned to digging ditches in Barbados for some start-up funding, and lived out of his car (which had a trash bag covering a broken window, no less) while auditioning for gigs in Los Angeles.
By the time he read for a role in 2006's Snakes on a Plane, Kitsch was in dire straits, but once he locked down that gig, things started to look up for the then-quarter centurion. Not only did he nab supporting roles in other movies, including John Tucker Must Die, The Covenant, and X-Men Origins: Wolverine, but he also earned the part of the feisty fullback in Friday Night Lights and became one of the most beloved characters of all five seasons. Kitsch's ability to navigate the playing fields of both small screen work and movie sets indicated that he might be just as equipped to deal with a bigger spotlight than what that hometown football arena had already provided him.
His first major movie outing was a disaster, though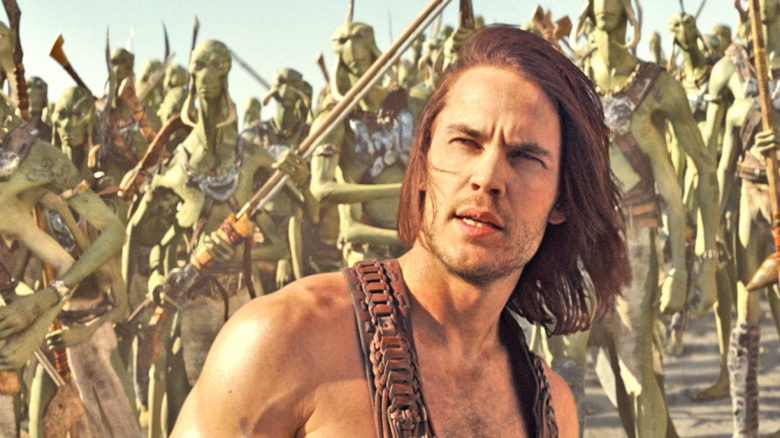 After his turn as the swoony player Tim Riggins came to a close after Friday Night Lights' fifth season, Kitsch seemed perfectly poised to succeed to silver screen success. So, Disney stepped forward to give him his first big starring vehicle by way of their 2012 sci-fi epic John Carter, and it was a huge mistake for all parties involved. The massively budgeted adventure flick—which reportedly cost as much as $307 million to make—was not only trashed by critics, but audiences didn't turn up at all to see Kitsch battling those strange creatures on Mars, either. The film was such a humongous box office flop, in fact, that the studio reportedly lost around $200 million on it, and Kitsch's potential star status was called into question right away.
In fact, 2012 was a terrible year for him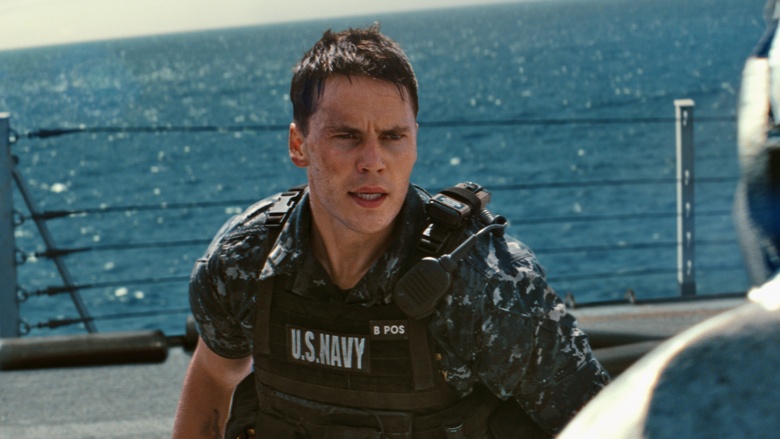 As Kitsch himself told GQ at the time, that year was "really make-or-break" for him. Not only had he landed the lead in John Carter—which was directed by Andrew Stanton, whose last space adventure Wall-E was an all-around success—he also nabbed a part in the much-hyped Battleship as well as a starring role in Oliver Stone's Savages. "I mean, if Oliver Stone calls you you're going to f***ing go. Pete Berg calls you, you should go. Andrew Stanton asks me to be an extra in this Indie he's doing? You want me to get coffee on the way to the set?" he said of his back-to-back-to-back opportunities.
But none of those panned out the way he might have hoped. Not only was John Carter a spectacular failure, but Battleship sunk with critics and barely kept above water thanks to international audiences. Meanwhile, Savages may well have been a title homage to its reviewers for all the panning it received.
True Detective fizzled out, too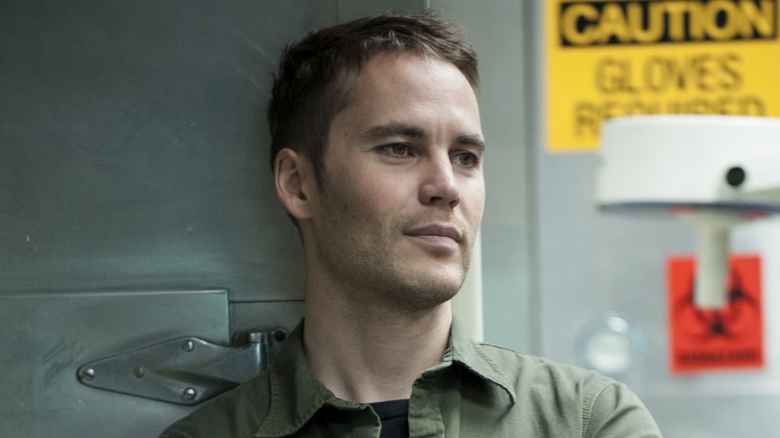 Kitsch told Ad Weekly that he turned down a lot of other opportunities for a shot at starring in the second season of HBO's True Detective, after the first season became such a cultural phenomenon. He even spent about a year off-camera while waiting for the gig to get into action. Despite his initial movie missteps on the Hollywood field, his turn in the same network's celebrated TV movie The Normal Heart seemed to offer him a much-needed momentum shift.
"I mean you want to work, but you also don't want to just water it down and work for the sake of working. So, it was tough to sit a year out, keeping a finger crossed that I was going to get True," he explained. "I wanted to be a part of it. And having this meeting with Nic Pizzolatto, it kind of brought me back to when I was here in New York and why I wanted to be a actor, why you struggle and why you don't quit. And when we're talking, I mean he's obviously incredibly smart and passionate, so that rubs off ... I loved that first season of it so much. It's just unlike anything I've seen in, you know, I don't know when. And it was so grounded. It could really happen. This is very similar, and I love that. It makes it more relatable. It makes these guys more real."
Unfortunately for Kitsch and everyone else involved, lightning decidedly did not strike twice with that series, as the second season bitterly failed to capture audiences the way its original run had. In fact, the show was so disliked in its second run that the possibility of a third season has all but disappeared. While Kitsch alone was not necessarily to blame for the letdown—and, in fact, he did a serviceable job with the material he was given—it certainly didn't do his career any favors, either.
He's since been following the Peter Berg playbook
If there's one influential person who's still firmly in Kitsch's corner, it's Peter Berg, who directed the 2004 feature film upon which Friday Night Lights was based and served as creator and executive producer on the show. Berg has worked diligently to keep the actor employed even outside of Dillon, Texas, casting him in Battleship as well as 2013's Lone Survivor and his 2014 live-action Call of Duty: Advanced Warfare advertisement.
Kitsch has admitted to relying on his pseudo-mentor Berg for some key feedback on his own writer-director effort: 2013's The Pieces, about a group of friends who find themselves in danger after they fail to pay off a major gambling debt. As he told Interview magazine before he'd gone to production with the indie short, he regarded Berg's opinions on the project very highly, saying, "Pete's mad for it, and Pete will tell you—man, he'll f***ing rip it in half—but he's been incredibly supportive." Indeed, after the short film premiered at the 2014 Palm Springs International Film Festival, Berg joined Kitsch's effort to turn the short film into a full-on feature as producer. Kitsch will also write, direct and star in the movie, which will focus on a trio on the run from a drug circuit.
It's certainly not a bad thing to have an industry veteran like Berg on his side, but if Pieces does not achieve what they both likely hope it will, that could put a damper on their working relationship. Further, since Kitsch is so heavily reliant on that connection, it seems, that would be a major blow to what is already damaged about his career. On the other hand, if Pieces does arrive to prove Kitsch's merit, it would give both him and Berg the right to say "toldja so" to whoever doubts their long-lived camaraderie.
Kitsch's current projects could turn it all around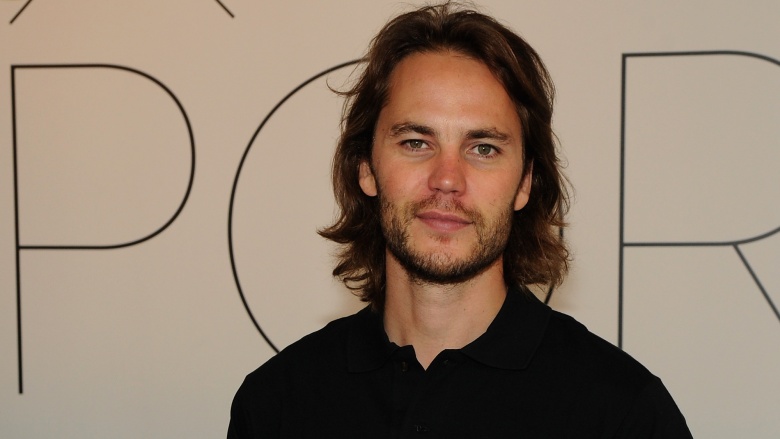 Getty Images
Kitsch's career has been quite a bit quieter since True Detective took such a notorious nosedive, but he's been piecing together some interesting projects that might just mark a major comeback for the thesp. In addition to his own directorial effort-to-be Pieces, he'll also be seen in the television movie Waco, which will give narrative life to the violent 1993 FBI and ATF raid of religious zealot David Koresh's compound in Waco, Texas and will feature Kitsch alongside the esteemed Michael Shannon.
He'll also appear in Michael Cuesta's adaptation of Vince Flynn's Mitch Rapp thriller novel series, American Assassin, alongside Dylan O'Brien and Michael Keaton. Thirdly, he's expected to appear alongside Miles Teller and Jennifer Connelly in the true story-based Granite Mountain in 2017, about the devastating 2013 fire in Prescott, Arizona that claimed the lives of 19 firefighters. Any one of those projects has the story bones to reheat Kitsch's original career steam, but if he goes three and out with this trio of projects, Hollywood might just eject him from the game once and for all.