The Untold Truth Of Bridgerton's Regé-Jean Page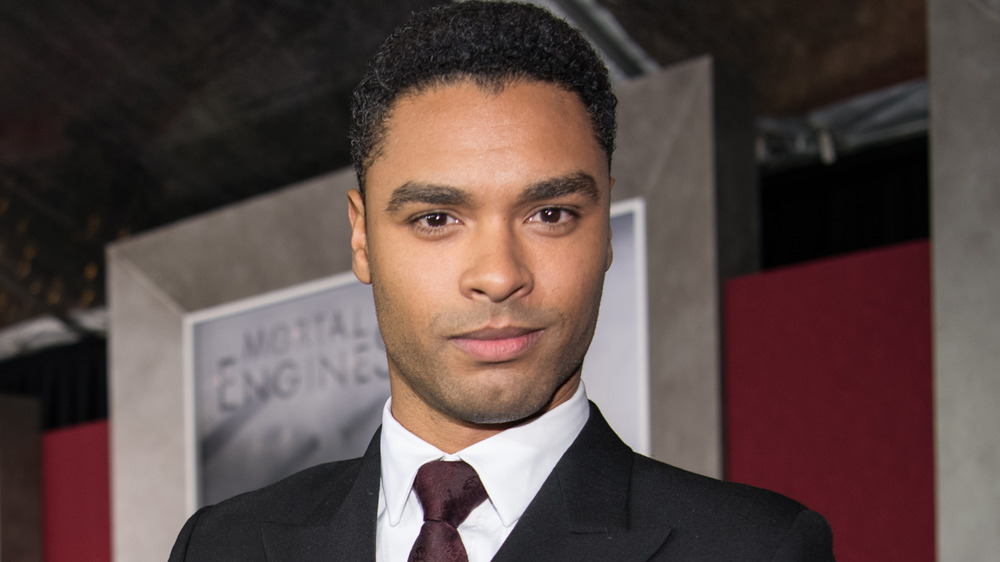 Morgan Lieberman/Getty Images
We may receive a commission on purchases made from links.
With everyone buzzing about the highly-anticipated Netflix show Bridgerton, a series created by Shonda Rhimes based on Julia Quinn's collection of romance novels, fans are itching to get to know lead actor Regé-Jean Page, who plays Simon Bassett, the Duke of Hastings. His character pretends to be engaged to Daphne Bridgerton (Phoebe Dynevor) and viewers can't get enough of their undeniable chemistry. 
Page — who explained the pronunciation of his name in a 2017 tweet, writing, "PSA: Regé as in reggae, Jean as in Wyclef..." — attributes him and his co-star's infectious connection to "hours and hours" of rehearsals, especially on the dance floor. He told Oprah Magazine in December 2020: "I think when you spend that much time literally catching each other as you fall and flying through a room in each other's arms, it's a very, very efficient way to build an intimacy between performers," Page explained.
Aside from Page's debut into the mainstream zeitgeist, he has been tirelessly working his way to the top. Keep scrolling for more details about the actor and his impressive career.
Regé-Jean Page isn't new to acting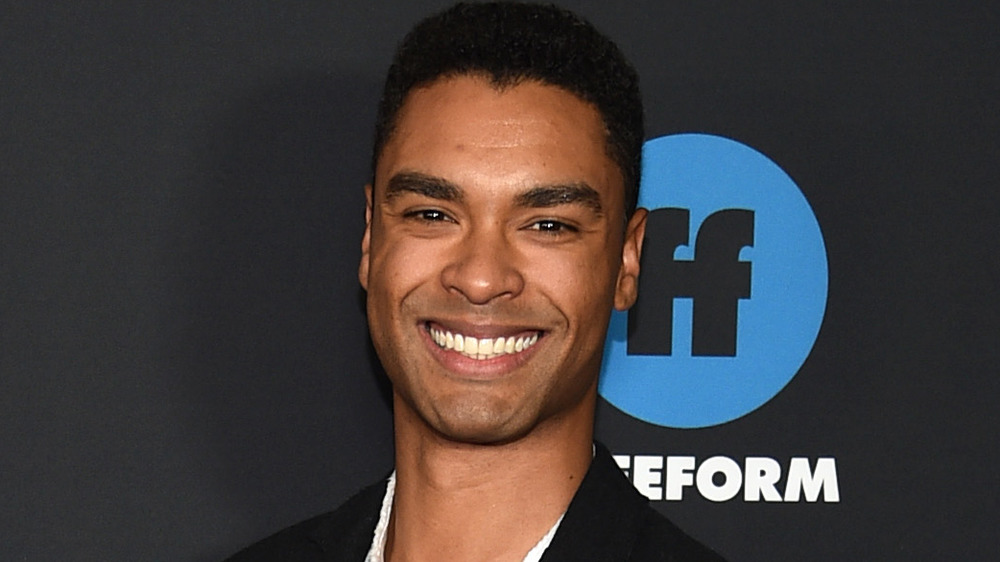 Dimitrios Kambouris/Getty Images
Fans of Bridgerton might just be meeting Regé-Jean Page, but he has been working towards stardom for some time now. In fact, this isn't the actor's first time working with Shonda Rhimes. From 2018 to 2019, he appeared on her ABC show For the People, where he played a lawyer for New York's southern district. Although the show only lasted two seasons and wrapped in 2019, it's still available for streaming. Despite the show's short run, it looks like Page left a lasting impression on the television producer.
Additionally, Page has appeared on a few British TV shows, including Waterloo Road, Casualty and Fresh Meat, before he made his debut on American television in 2016. He appeared on the remake of the 1977 mini-series Roots featured on the History Channel. Before Page started appearing on the small screen, he learned to master his craft at the Drama Centre London. "It has a reputation for being overly intense and scary and that drew my attention right way," Page told Variety. "I learned how to be light about my work while taking it serious."
Page has also dabbled in music, and he told Square Mile that he often plays with his brother. As teenagers, the two even formed their own punk rock band. The actor told The Fall magazine that he "found comfort in aggression, in breaking through false walls and challenging norms."
The 'Bridgerton' actor learned a lot from his upbringing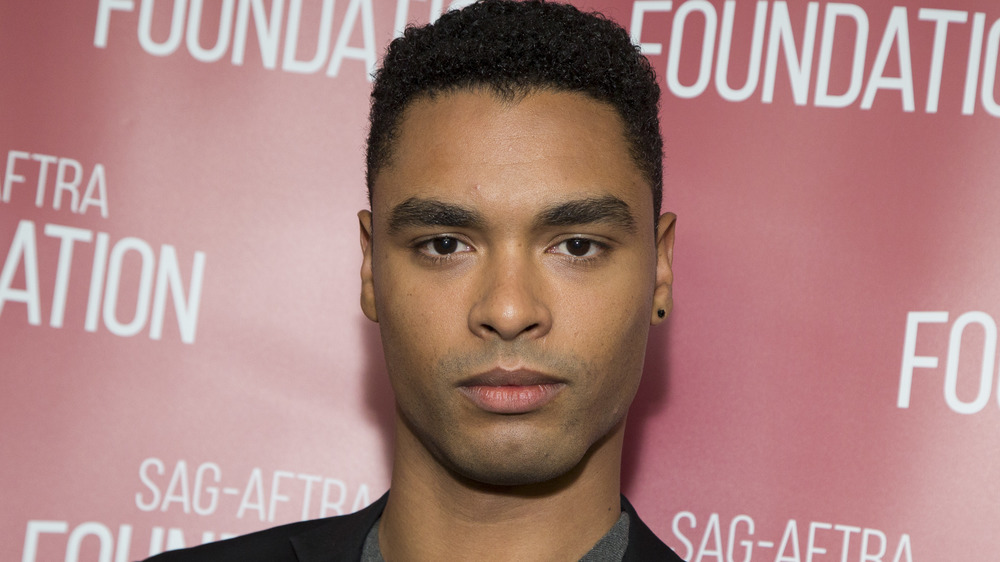 Vincent Sandoval/Getty Images
Although Regé-Jean Page often plays characters from the past, his diverse upbringing helped develop his acting chops. Page was born and raised in Zimbabwe, where his mother worked as a nurse and his father was an English preacher, according to Square Mile. Page, who is the child of mixed-race parents, described himself as a "walking political statement," while speaking with Interview Magazine. "Just by walking around with my face, I was saying, 'My parents did a fairly revolutionary thing that pisses off some of you,'" he explained to the outlet. 
Shedding more light on the political climate in Zimbabwe during his youth, Page told The Guardian: "Zimbabwe was still a relatively young country when I was living there and its post-apartheid society was only newly formed." He added, "Being a mixed-race child in that environment means that you have to think about crafting your own identity and you question why you belong in that world."
Since he was raised outside of a metropolis, Page has maintained an understanding and appreciation for the outsider's prospective. "You're also not at the center of the universe in Zimbabwe, so you watch these important places like London or New York make their decisions and you ride the ripples of that as they become waves for the rest of the world," he explained to the outlet, adding, "It's an outsider's view that I've retained in my work and life today."