What Pete Davidson Really Thinks About Ex Cazzie David's Book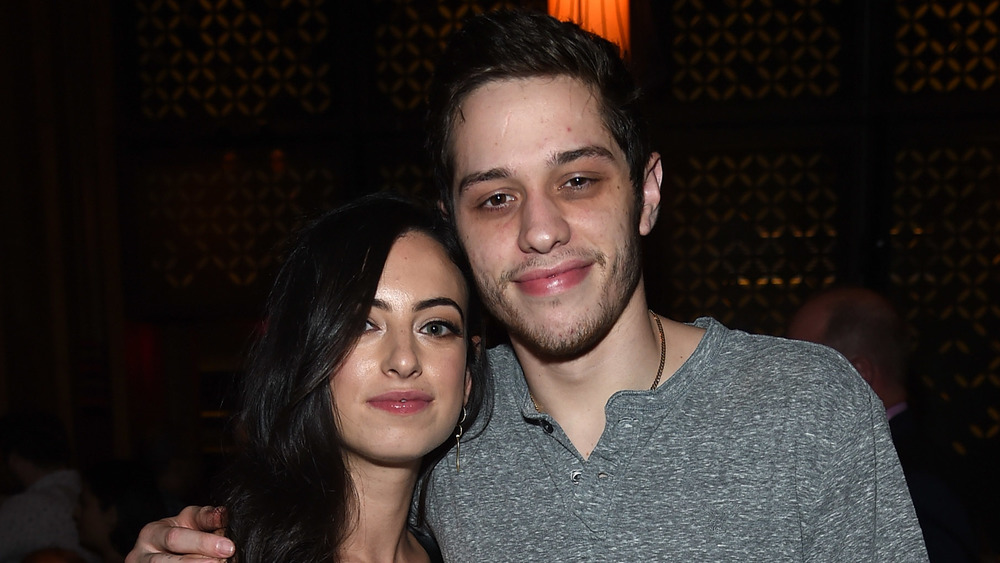 Jamie Mccarthy/Getty Images
Pete Davidson's best-remembered relationship might be his headline-grabbing and meme-generating months-long engagement with Ariana Grande, but a different former relationship of his is making headlines as 2020 draws to a close.
From 2016 until 2018, Davidson was romantically linked to Cazzie David, daughter of Saturday Night Live alum and Curb Your Enthusiasm creator Larry David. In 2020, it was revealed that David and Davidson split just days before he began his relationship with Grande. These details and more were revealed in David's 2020 collection of essays, No One Asked For This.
As you might expect, Davidson's ex doesn't always paint the comedian in the best light. David wrote in one essay that she learned on social media that not only had Davidson moved on with Grande just days after their breakup, but that he had already covered up the tattoos he got during his relationship with her. "I felt like I was being terrorized," David wrote in her book, according to Insider.
Months after the collection's release, Davidson has finally broken his silence about the essay, and he definitely has a strong opinion. Keep reading after the jump to find out what that is.
Pete Davidson admitted Cazzie David's book did well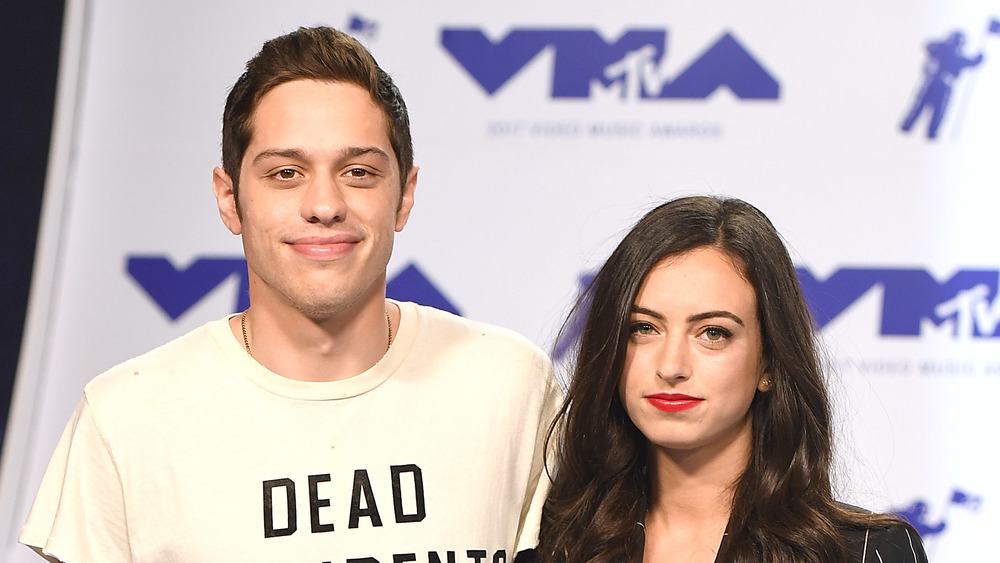 C Flanigan/Getty Images
Despite a maybe less-than-flattering depiction in Cazzie David's book, Pete Davidson is pretty cool with its existence. "I'm really happy for her. It did well, and, you know, we're cool," Davidson told Insider in December 2020. "I wish her nothing but the best." Davidson also added, "I think she wrote a really funny book and I hope it stays on the chart."
And though David was pretty candid about the pain and heartache Davidson caused her in 2018, it seemed by the end of the essay collection she had also made her peace with him. David told the Los Angeles Times that she showed the essay to Davidson before publishing it, and she included an acknowledgment for him at the end of the book. "Pete. I love you. Thank you for being encouraging when you did not have to be," David wrote (via Insider). She closed the acknowledgment closed out with, "Your bravery inspires me and your friendship means the world to me." It seems that David and Davidson have been able to repair their relationship, even if platonically, since the whirlwind of 2018.