The Truth About French Montana's Sobriety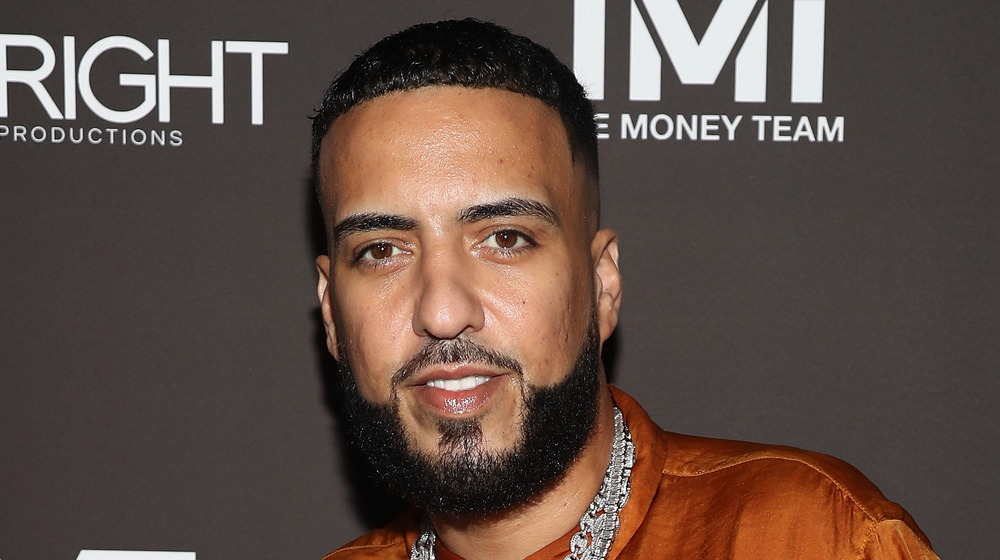 Cassidy Sparrow/Getty Images
French Montana felt "unstoppable" as he prepared for the release of his sophomore album in 2016, per XXL magazine. He was enjoying the success of his recent collaborations with Miley Cyrus, Jennifer Lopez, and Kanye West, to name a few, and was still stoked about his debut album Excuse My French performing so well on the Billboard 200 chart. His second album Jungle Rules performed greatly too, peaking at No. 3 on the Billboard 200.
Naturally, Montana celebrated his success. The problem though, like so many successful artists before him, was that the celebrating never stopped. In fact, the "Unforgettable" rapper partied so much that he might have experienced a few, well, forgettable nights.
"I was runnin' for like a good 20 years without a break, and God put a stop to that," Montana admitted to XXL magazine in an interview published Dec. 28, 2020. "I had a little health scare. I tell people all the time, 'If you don't end up in the ICU after your birthday, then it wasn't a good birthday.'" The publication reported that Montana woke up in the ICU 11 days after his 35th birthday in a hospital in Los Angeles, where he stayed for a week. The stint in ICU pressured Montana to change his life by getting sober and taking care of his physical and mental health. 
After celebrating a year of sobriety, Montana opened up about his health journey. Here is the truth about French Montana's sobriety.
French Montana turned his life around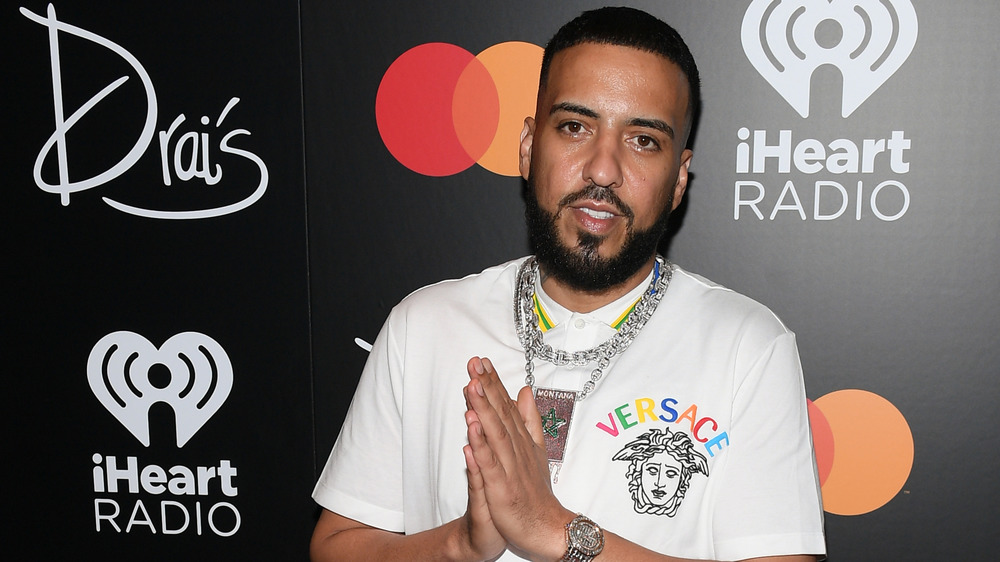 Bryan Steffy/Getty Images
French Montana had a huge reality check when he physically collapsed following his 35th birthday in 2019. "Too much drinking, too many pills, you know, boom," he told XXL magazine about what led to his collapse. He added that his body was physically dehydrated and fatigued, and mentally, he was drained from "chasing money, chasing the wrong things." He admitted that his signature concoction of drugs would be Adderall to keep him awake and Percocet for pain relief.
Following his release from the ICU, Montana was placed on bed rest for an entire month, per XXL. After that, he went straight to work on turning his life around. "Put everybody I was putting in the front on the back burner and put myself in that seat. And I just, you know, I just did French 2.0. And this is how I changed it," he explained. 
Now, Montana is drug-free and in a clear mental state. He has also traded some extra pounds for some muscle by putting in some serious work at the gym. Montana released his fourth album in November 2020 and is working on a documentary, set for a 2021 release, following his journey from leaving Africa as a young teenager to finding success and becoming who he is today. As for his new outlook on life, he said, "The new thing is the triple R thing: you gotta be rich in health, rich in spirit and rich with money."