The Truth About Chrissy Teigen's Battle With Sobriety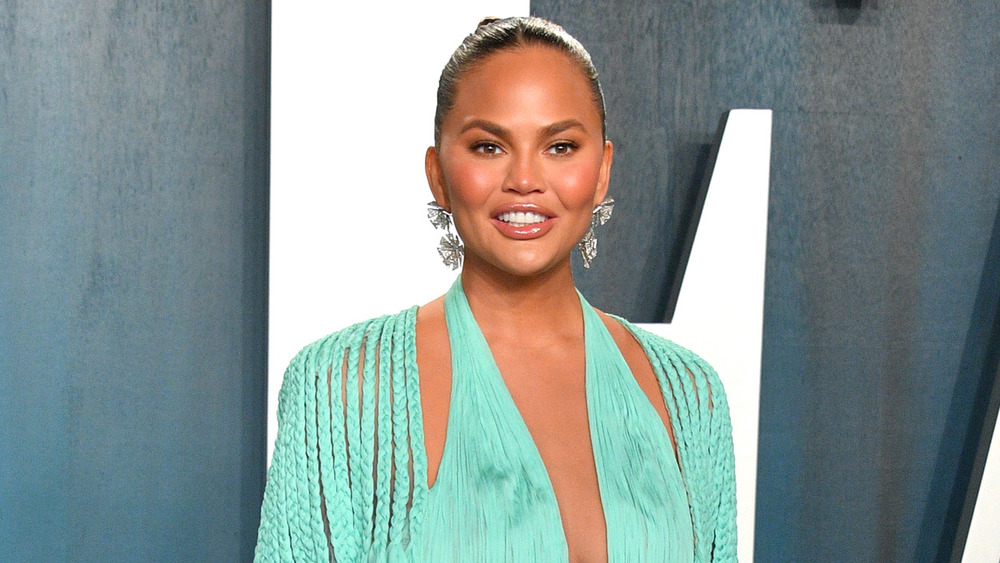 George Pimentel/Getty Images
Chrissy Teigen is known for her goofy and larger-than-life personality. The model, who is married to John Legend, has never been one to shy away from her professional and personal struggles. She often shares her feelings on Twitter, which has led to some memorable feuds, or in photos on Instagram and makes time to interact with fans. In doing so, Teigen has become one of the most relatable celebrities in Hollywood and she has gotten people talking again with her latest social media post.
While on her family Christmas vacation in St. Barts on Dec. 29, 2020, Teigen posted a video of herself dancing in a one-piece swimsuit and was met with comments about how happy the model was. "I need whatever drugs you're on!!!" a fan joked in the comment section. Teigen then replied to the comment, mentioning she's "4 weeks sober." This revelation, while maybe new for many fans, isn't for Teigen as she's opened up about her sobriety in the past.
Alcohol abuse runs in Chrissy Teigen's family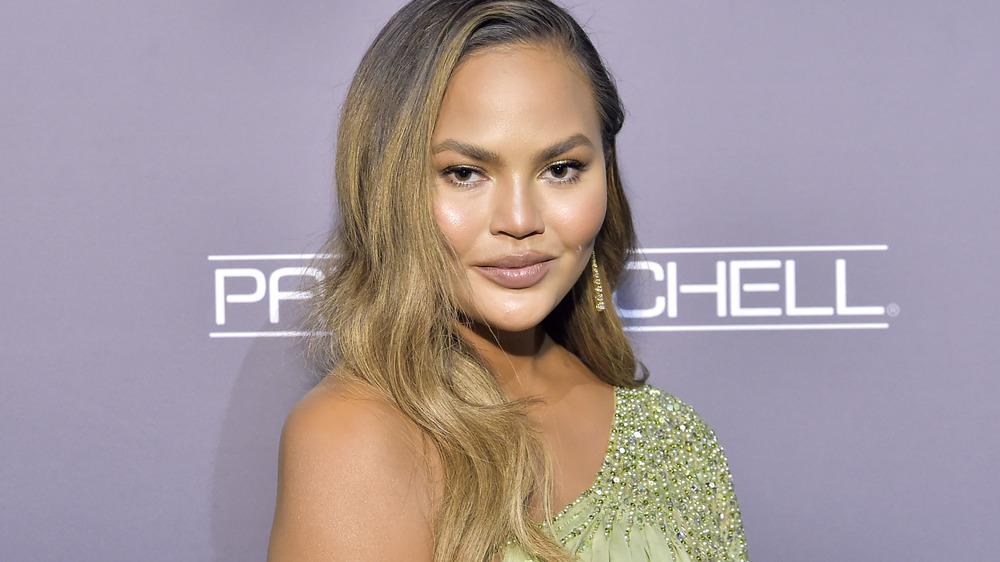 Stefanie Keenan/Getty Images
According to E! News, Chrissy Teigen first talked about wanting to quit drinking for good in April 2013 when she tweeted, "I am going sober. First for a month, then taking it from there."
Then in an interview with Cosmopolitan in 2017, Teigen revealed that she's a person who "can't have one drink" and said she was taking a break from alcohol at the time because she "was drinking too much."
"I got used to being in hair and makeup and having a glass of wine," Teigen admitted. "Then that glass of wine would carry over into me having one before the awards show... And then I felt bad for making kind of an ass of myself to people that I really respected. And that feeling, there's just nothing like that. You feel horrible. It's not a good look for me, for John, for anybody."
She further revealed that her drinking problems were related to her family history of alcohol abuse. Teigen knew that she had a problem when she noticed her behavior change.
"Nobody really brought it up to me," Teigen said to Cosmopolitan. "They just assumed that it was OK because I always felt OK the next morning. I knew in my heart it wasn't right. It makes you very short with people."
While it remains to be seen how long Chrissy's sobriety will last after her latest Instagram comments, we're glad she's taking her physical health into consideration after all the tragedy she's experienced in 2020.