The Truth About Amanda Stanton And Josh Murray's Split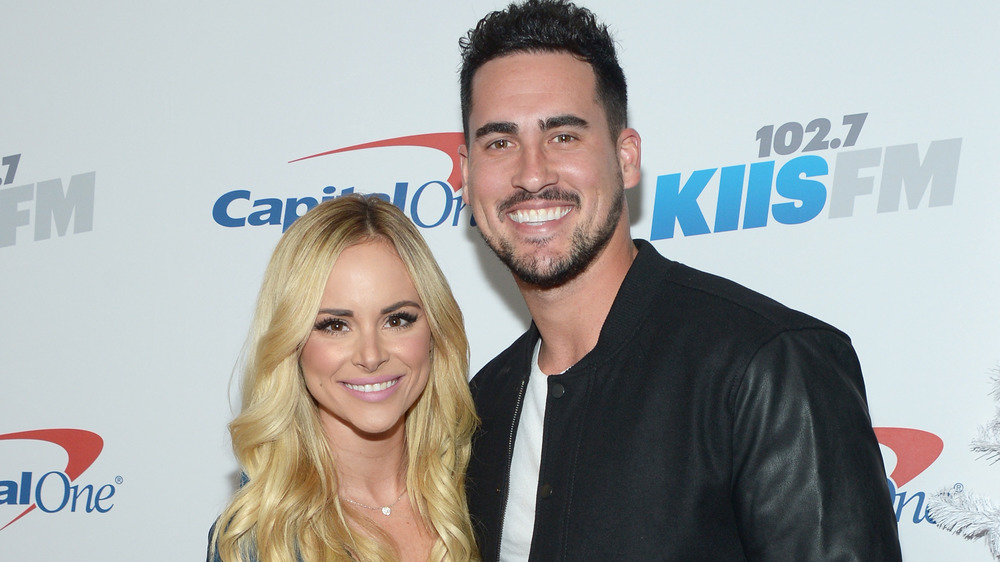 Matt Winkelmeyer/Getty Images
Josh Murray and Amanda Stanton got engaged on the third season of Bachelor in Paradise, which aired in the summer of 2016. By December 2016, Entertainment Tonight reported that they had split up a couple weeks prior, with a source claiming they had been "on the rocks for a while," adding that "People were surprised they were together for as long as they were." While that seems like a quick transition from being engaged to splitting up, their breakup was far from over, dragging out way longer than the duration of the relationship itself. 
In February 2017, the exes were photographed kissing, with Josh telling ET, "There's a possibility for anything" when he was asked about the prospect of them officially getting back together. He claimed, "We're trying to deal with stuff in a more private manner now, obviously, and we just kind of want people to respect that." However, the two reality TV veterans were anything but private going forward with their ongoing split. 
Despite those PDA pictures, mere months later, Amanda maintained that they had been completely broken up since December 2016, admitting to ET, "We've seen each other a couple times [since]," which she attributed to their shared association with The Bachelor franchise. Nevertheless, she promised, "He's not trying to get back with me. I'm not trying to get back with him."
At the time, Amanda admitted that she hoped things could become more "amicable" between her and Josh, but that is far from what actually ended up happening with the two of them. 
Josh Murray sent cops to Amanda Stanton's home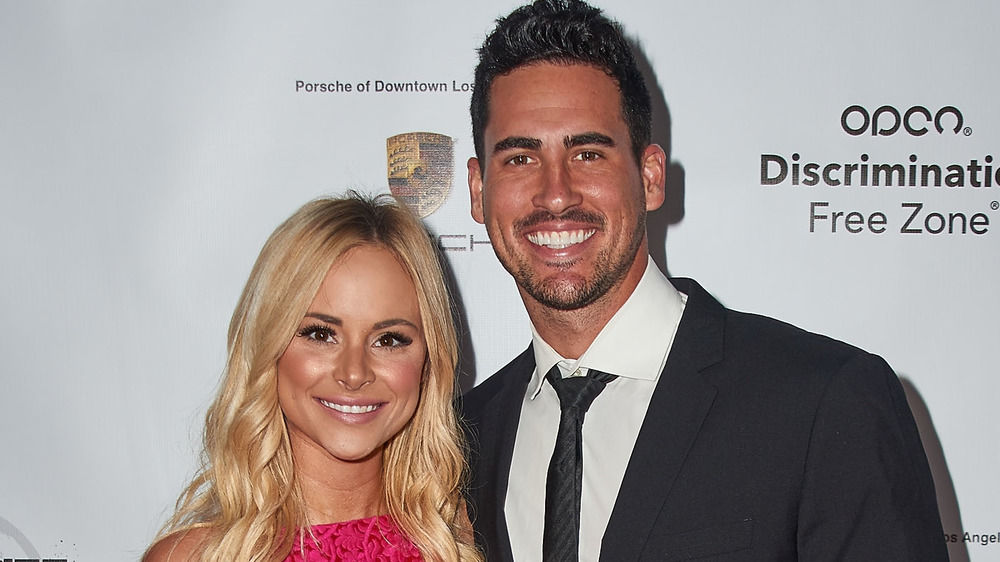 Unique Nicole/Getty Images
In 2017, Amanda Stanton spilled the tea on her short-lived romance with Josh Murray to E! News, claiming that he was "extremely controlling" while they were together. She even said that she "almost broke up with him" while their season of Bachelor in Paradise was airing. She claimed that they broke up, but "he wanted to keep trying" and continued to post Instagram pictures portraying them as a happy couple. When she finally pulled the trigger, asking him to move out of her home, she still had a car that they shared. A police officer accompanied Josh's personal assistant to retrieve the car keys, which "scared" Amanda, who admitted, "It was just super embarrassing because you know, the neighbors see the cops at your house."
E! later updated the article with some remarks from Josh, who said, "I just want Amanda to stop lying about me, stop speaking to the press about me, and for Amanda and her friends to stop trying to cyber bully me." He said if she and her circle continued to speak out about him, he would have "no choice but to move forward with legal actions." He claimed that despite their breakup, Amanda "still had [him] coming back and staying in [their] place in LA together, being intimate, and interacting with the kids as a family again." He added that she flew to his home city of Atlanta to spend time together. Even so, they never fully got back together.
Amanda Stanton says her split from Josh Murray was 'the hardest'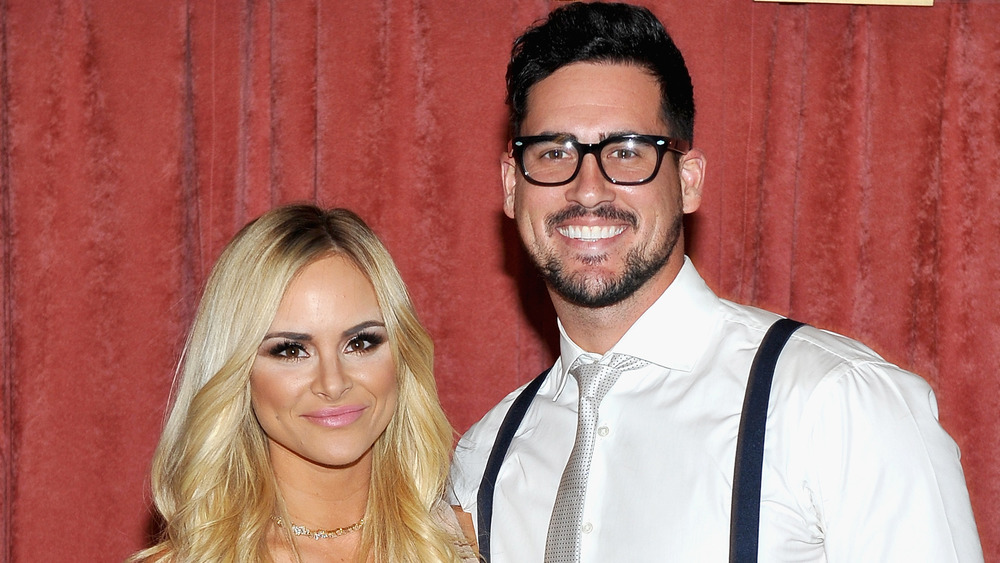 Donato Sardella/Getty Images
In August 2019, nearly three years after dating Josh Murray, Amanda Stanton told Entertainment Tonight that their breakup "was definitely the hardest," explaining, "I feel like it was because he was probably the person I was most excited about and really saw a happy future with." Despite that initial excitement, Amanda said their relationship "kind of went downhill very fast," which was a "whirlwind" for her. She admitted that she was still "very in love" with Josh when she ended their relationship, which was part of the reason they stayed in contact a year after they split up
The mother of two admitted, "I fell in love on the show, and I saw certain things, but I think I made excuses because I was so in love." She claimed that one of those things she saw was that she "isolated" herself from close friends and family. Despite continuing to talk about their relationship, she said, "I have no hard feelings toward Josh anymore," adding that they were "alright with each other." However, she seemingly shaded him when she remarked, "I think he wants to be this good person he has in mind." In 2019, she told HollywoodLife about her decision to "isolate" herself during their relationship, revealing, "There were just things that I saw. He didn't really like me talking to my friends and my family."
Hopefully, they are both in a much better place following their very tumultuous public fallout.