Tyrese Gibson And His Wife Reveal Sad News About Their Marriage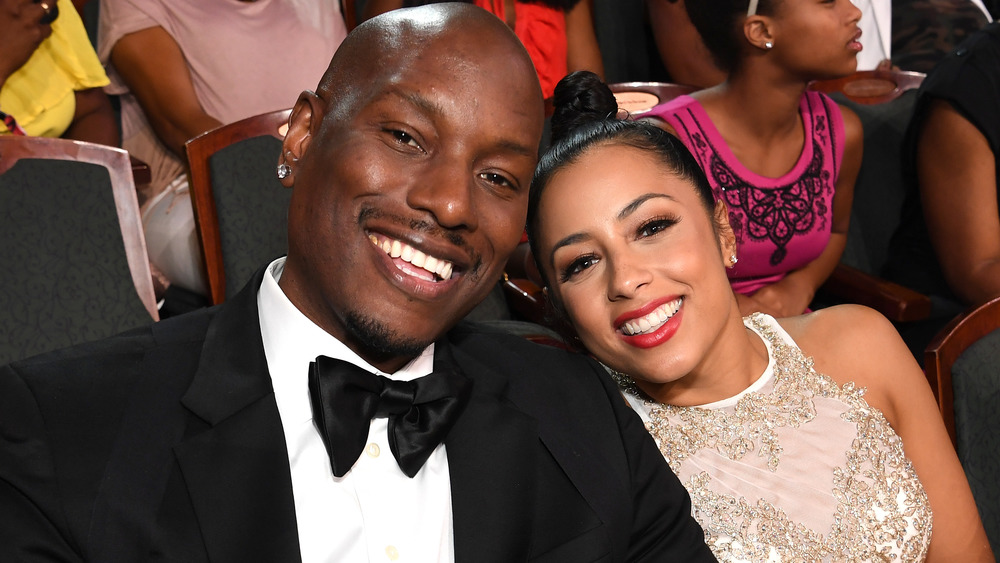 Paras Griffin/Getty Images
It seemed like something out of a fairytale when Tyrese Gibson married wife Samantha Lee Gibson in a secret Valentine's Day wedding in 2017. She wore a pink dress and a sparkly headpiece, while the Grammy-nominated singer and actor donned a sharp tux, according to Essence. However, it looks like the fairytale might be coming to an end, per a statement from the couple released in late December 2020.
After tying the knot, Tyrese and Samantha welcomed daughter Soraya into the world in October 2018, per People. The same year, the former VJ was in court fighting for custody of his daughter Shayla, whom he shares with ex-wife Norma Mitchell, per Entertainment Tonight. While Tyrese has been busy with his acting career — including his work on the Fast & Furious franchise and 2020's The Christmas Chronicles: Part Two – Samantha works to provide mental health services to the incarcerated and to stop human trafficking, per the Daily Mail.
It seemed like, despite all the ups and downs marriage can bring, Tyrese and Samantha were happy together — until now.
Tyrese Gibson says he 'did the very best [he] could'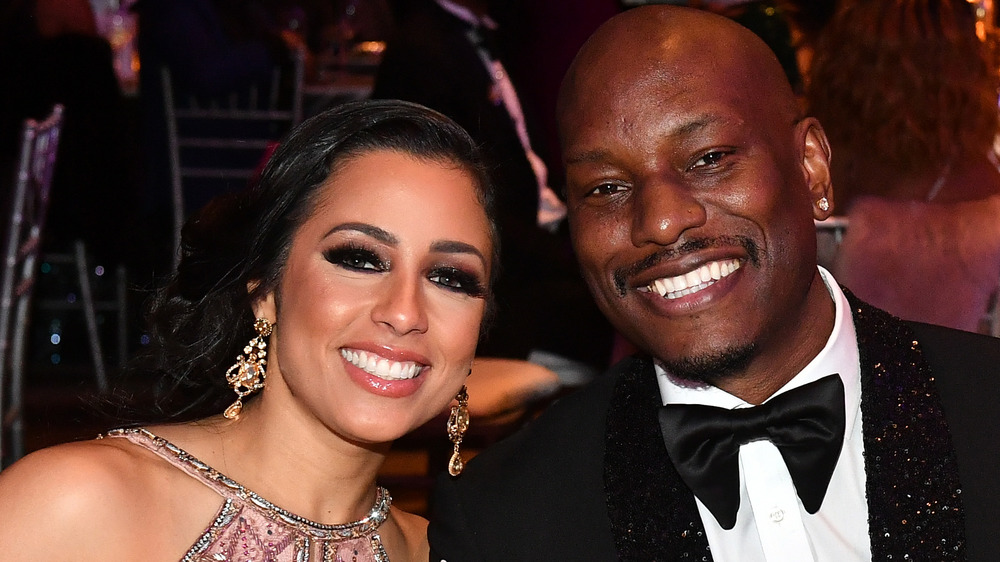 Paras Griffin/Getty Images
On Dec. 29, 2020, Tyrese and Samantha Gibson posted a statement on Instagram announcing their plan to "separate & divorce," alongside a photo of him kissing her cheek. "As if 2020 hasn't already been extremely grueling and challenging we wanted to mutually speak on this now to keep this energy in 2020 and not take this energy into 2021," they wrote. However, they're seemingly parting on good terms. "Our intention is to remain the best of friends & strong coparents. We feel incredibly blessed to have found each other and deeply grateful for the 4 years we have been married to each other."
Tyrese had more to say, posting a second Instagram post, which included a video montage of happy family moments. "Black families and marriages are under attack ... I've wrestled with this question ... How can we naturally know how to BE something we were never raised by? Most of us were raised in broken homes with NO examples of what being a husband, wife or FATHER is." He also praised Samantha, writing, "Thank you for the years I hope you know that I did the very best I could," adding, "My heart is so full because you've blessed me with 5 years of magic ... I owe you everything."