Tom Hanks Shows Off His Terrible New Haircut For Huge Movie Role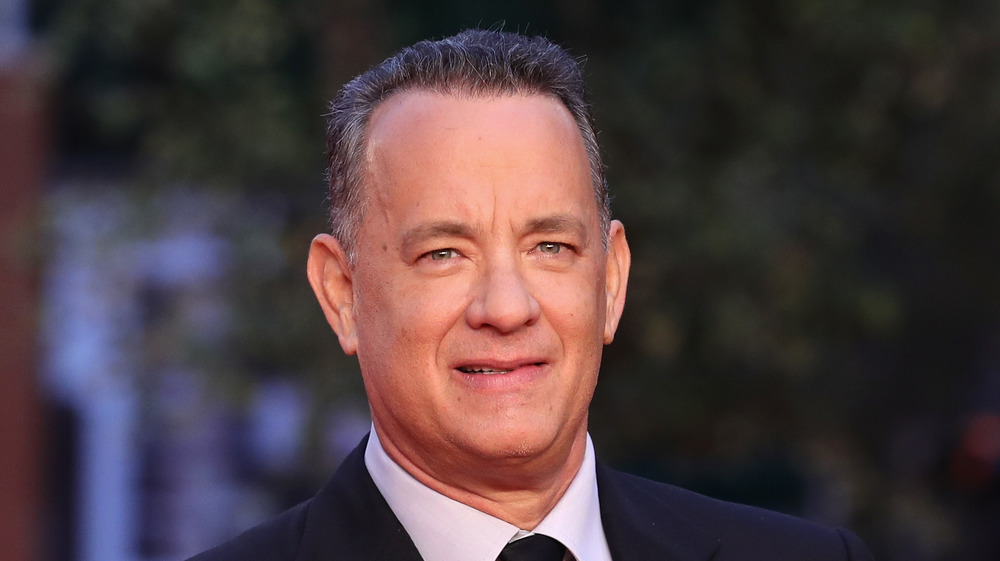 Vittorio Zunino Celotto/Getty Images
Tom Hanks, who has made the list of Hollywood's most down-to-earth celebrities, doesn't shy away from immersing himself in his characters. Hanks' wild shag in the 2000 film Cast Away was a major departure from his usual well-kept grooming fans see whenever he walks the red carpet. In 2012's Cloud Atlas, Hanks changed his look many times, using different devices to alter his appearance, per Vulture. To put that even further into perspective, Hanks and his Cloud Atlas co-star, Halle Berry, each played six different characters who lived throughout the span of nearly 500 years. So yeah, the actor goes above and beyond for his roles!
As for Hanks' latest look? Fans got another fun taste of his devotion to acting when he just revealed his new hairdo for a part in Baz Luhrmann's biopic about Elvis. Although the California native joked about the style being sort of terrible, he seems to be having fun with the change overall. Playing the character faithfully appears to be Hanks' top priority, after all! 
So what is Hanks' new look? We reveal the transformation after the jump.
Tom Hanks apologizes for his new 'do
In director Baz Luhrmann's Elvis, Hanks is cast as Elvis Presley's manager, Colonel Tom Parker, and it appears he's taking the role to heart... and hair, it would seem.
During a virtual December 2020 appearance on The Graham Norton Show, Hanks said, "Let me show you the horrible haircut I have to have in order to play Colonel Tom Parker." He then pulled off his baseball cap to reveal a bald head. "I just scared the children, I want to apologize," Hanks quipped. Hanks jokingly added that if he had a little tuft of hair in the center of his head and a big beard, of course, he could then play Graham Norton. Honestly, he's not wrong! 
The Elvis biopic, starring Austin Butler, is set for release in 2021, according to Today. Judging from how dedicated Hanks seems so far, it looks like it's sure to be a hit!