Why Michael Sheen Gave Back An Honor From Queen Elizabeth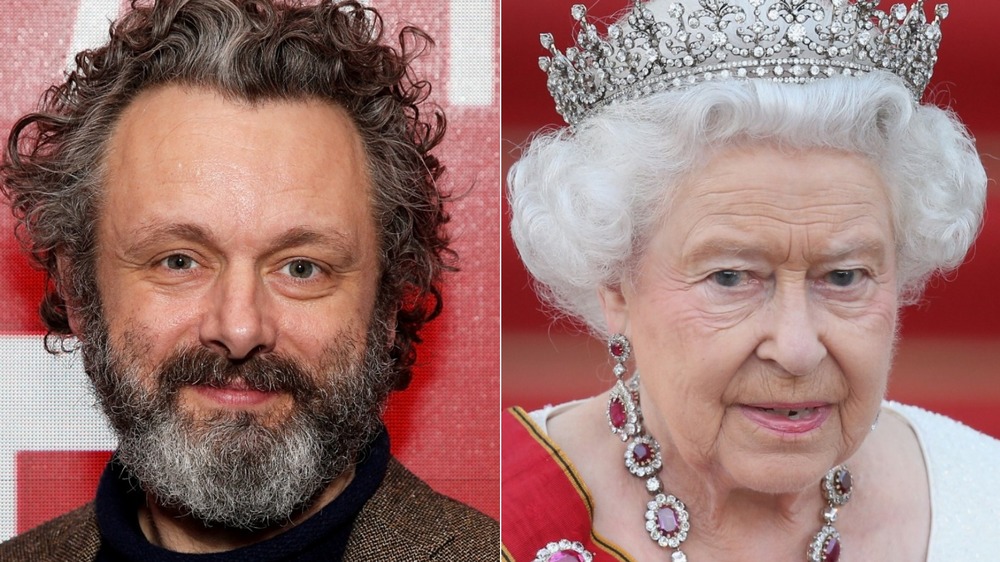 Dominik Bindl, Sean Gallup/Getty Images
Very few people say "Thanks but no thanks" to the Queen of England, but Michael Sheen apparently did just that.
In 2017, the actor discreetly returned the Most Excellent Order of the British Empire (OBE) to Queen Elizabeth, according to People. She presented the prestigious honor to Sheen, who played former British Prime Minister Tony Blair in the 2006 film The Queen, for services to drama in 2009, and he seemed thrilled at the time. Although the Queen has a variety of such honors to bestow, the OBE is the third most prestigious, behind Knight or Dame of the Most Excellent Order of the British Empire (past recipients have included Sir Winston Churchill and Dame Judy Dench) and then Commander of the Most Excellent Order of the British Empire (including Stephen Hawking and Helena Bonham Carter), according to The Gazette. Others who have received the OBE include J.K. Rowling, David Beckham, and Keira Knightley.
So why would Sheen return such a special honor eight years after receiving it? He just revealed why.
Michael Sheen returned the Queen's honor because of his heritage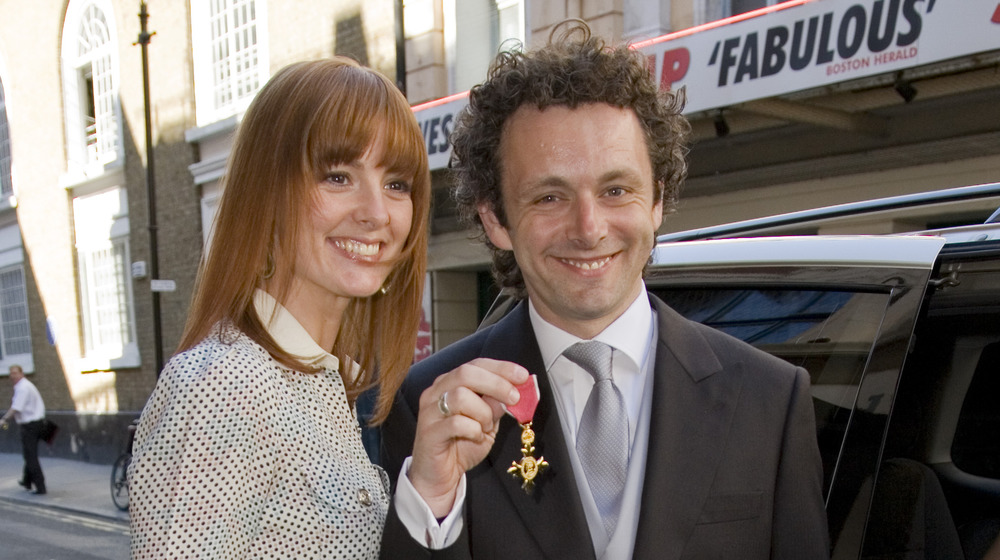 John Phillips/Getty Images
In a late December 2020 interview with Owen Jones of The Guardian, Michael Sheen opened up about why he returned the OBE. Although the Good Omens actor felt "incredibly honored" to have received it, he said, it all boiled down to his heritage: He's a Welshman. 
When preparing for a 2017 lecture for The Raymond Williams Society, named for a prominent Welsh academic, Sheen began digging into the history between his native Wales and England — and didn't like what he discovered. For example, the fact that the Prince of Wales is a title given to a member of the English royal family has long been a point of contention. "By the time I had finished writing that lecture... I remember sitting there going, 'Well, I have a choice — I either don't give this lecture and hold on to my OBE, or I give this lecture and I have to give my OBE back,'" he said.
Obviously, he chose the latter, but he didn't want to make a spectacle about it. "I didn't mean any disrespect, but I just realized I'd be a hypocrite if I said the things I was going to say in the lecture about the nature of the relationship between Wales and the British state," he said. Although we can't fault a man for sticking to his convictions, we can't help but wonder whether this incident will show up in a future episode of The Crown...