Meghan McCain Reveals Her Return To The View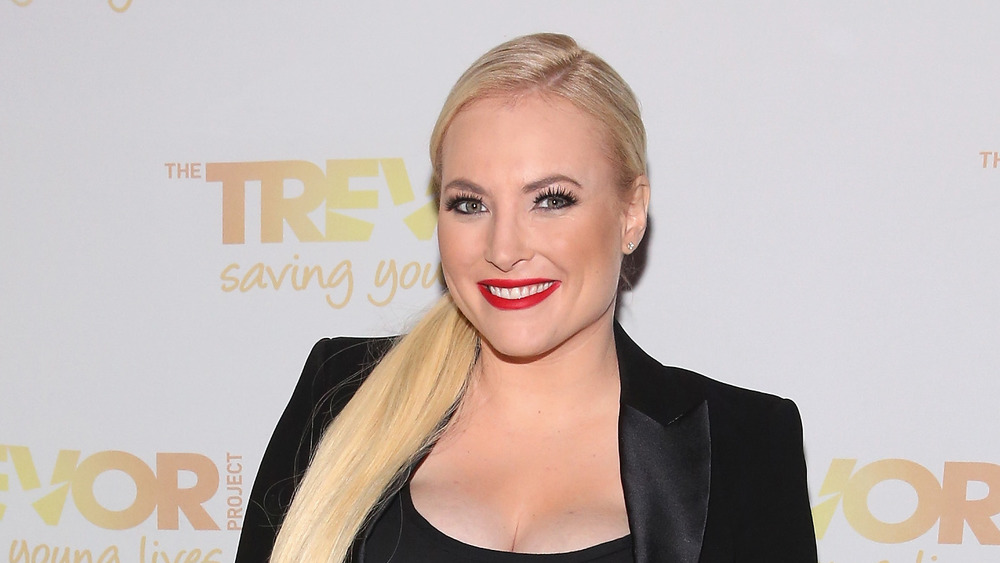 Robin Marchant/Getty Images
Meghan McCain is getting ready to join the Hot Topics table again on The View. McCain stepped down from her role as the conservative voice on the talk show, taking maternity leave as she and her husband, The Federalist publisher and American writer Ben Domenech, welcomed their first daughter. Fun fact — McCain and Domenech named their daughter the most patriotic name imaginable: Liberty. While we know her daughter's name, McCain was notably private during her pregnancy in an effort to spare her unborn child from "the social media cess pool." 
McCain's temporary leave from The View, however, was followed by rampant speculation that she was quitting or had been fired. In fact, in one interview from August 2020 with Andy Cohen on Watch What Happens Live, McCain got really upset after Cohen read a fan question asking if she would be returning to the talk show after her baby was born.
"Why does everyone ask me if I'm getting fired or quitting every 20 seconds?" McCain asked in frustration. "No other host has to deal with this BS. Yes, I'm coming back. It's an election cycle."
Well, it looks like her period of frustration is over because McCain just announced that she's returning to The View. Here's what she said.
Meghan jokingly asked 'Did I miss anything while on maternity leave?'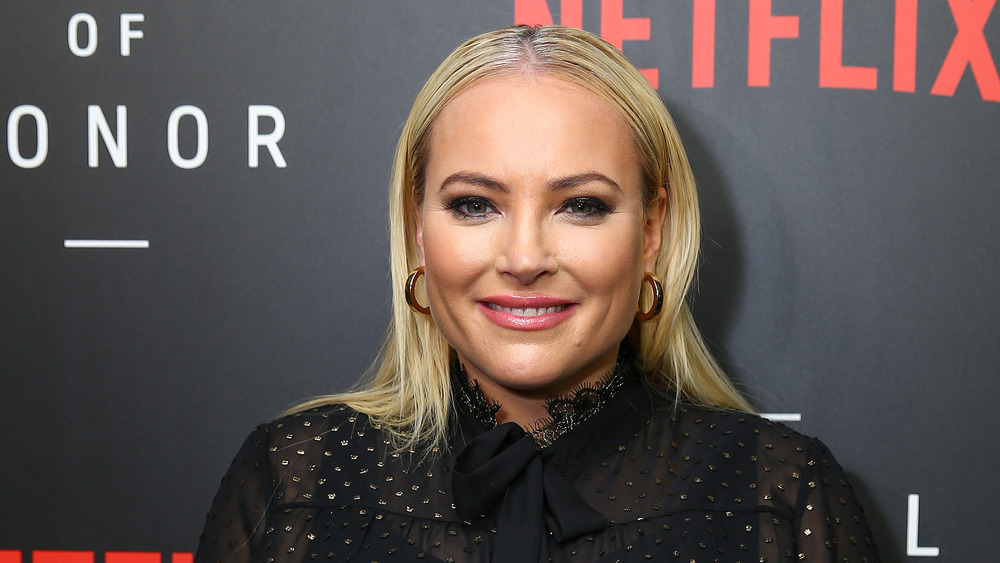 Tasos Katopodis/Getty Images
Meghan McCain is returning to The View, news she shared on Twitter on Dec. 30, 2020. "It's almost time...I'm so excited to take my spot as the conservative seat back at the Hot Topics table (virtually) @TheView on Monday!" she wrote. "Did I miss anything while on maternity leave?!?" McCain added a gif of Christina Aguilera on The Voice saying: "Momma came to play." Fitting!
As McCain noted, The View will continue to be filmed virtually because of the coronavirus pandemic. Nevertheless, she will be back in her Zoom seat on Jan. 4, 2021, according to Entertainment Tonight. She'll be joined by her co-hosts Whoopi Goldberg, Joy Behar, Sara Haines, Sunny Hostin, and Ana Navarro.
McCain offers a conservative vantage point on the talk show and while some don't agree with her political stance, many of the comments on her Twitter post were gracious and bi-partisan. For instance, one person wrote: "I missed you! I'm an extremely left leaning Democrat, but I always learned a lot from your point of view. It helps to know what people outside of my liberal bubble think, and I thank you for that." That seems like a nice welcome back to an occasionally contentious grouping of opinions!