Why Carole Baskin Thinks Tiger King 'Missed The Mark'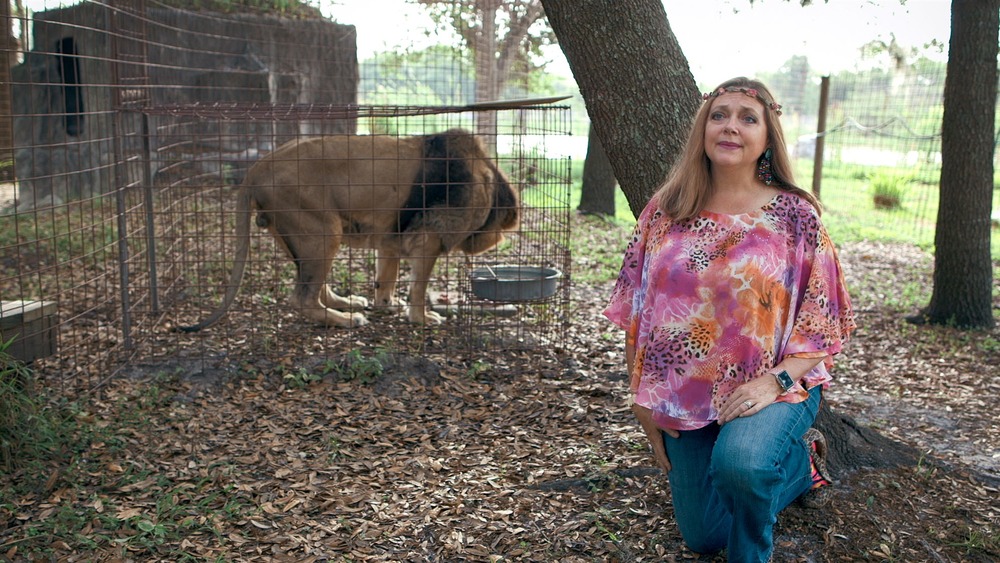 Netflix
Months after premiering in March 2020, Netflix miniseries Tiger King: Murder, Mayhem and Madness still has people talking. And with its zany cast of characters and compelling real-life stories of exotic animals, it's no surprise as to why! The series takes viewers on a dizzying journey that exposes the darker side of privately owned zoos, introducing truly bonkers characters along the way. There's Joe "Exotic" Maldonado-Passage, the eponymous "Tiger King," Mahamayavi Bhagavan "Doc" Antle, who operates a zoo that functions like a cult, and Mario Tabraue, a former drug kingpin turned exotic animal owner. And of course, who could forget big cats activist and Maldonado-Passage's bitter rival, Carole Baskin?
The wildlife conservationist hasn't shied away from critiquing Tiger King, slamming it for being "salacious and sensational," according to The Wrap. Despite the docuseries' rampant popularity, Baskin is unhappy that it has left viewers buzzing about everything BUT animal rights. Indeed, she told The Wrap that "there are no words for how disappointing" the version of Tiger King turned out to be. While it's clear Baskin feels Tiger King missed the mark, what is the reasoning behind her thinking?
Carole Baskin thought Tiger King filmmakers would place more emphasis on her cause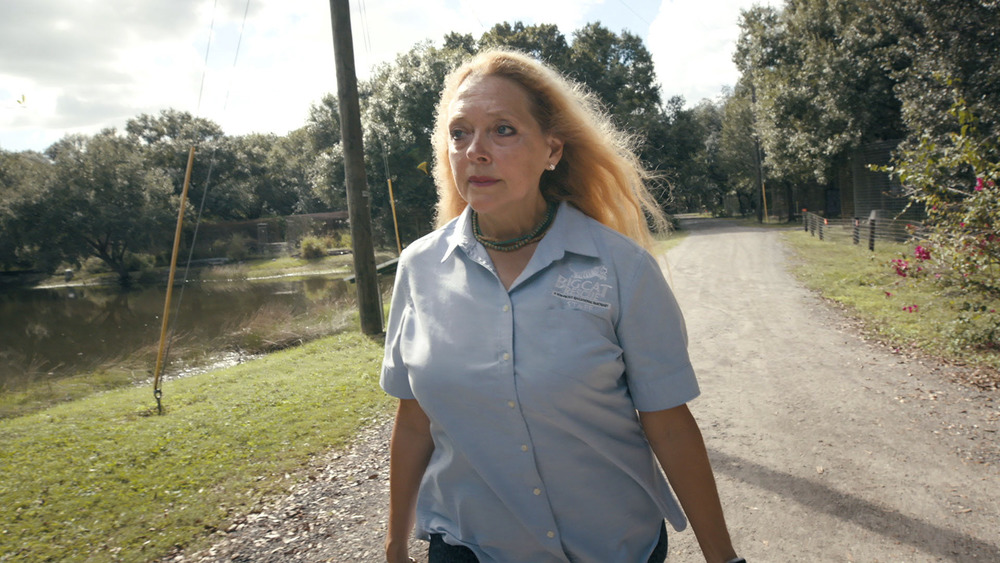 Netflix
Activist Carole Baskin has worked tirelessly to advocate for exotic animals, which is why she and her husband, Howard Baskin, were happy to open up their animal sanctuary, Big Cat Rescue, to filmmakers (per Tampa Bay Times). But while the couple believed that filmmakers were planning to spotlight their mission of exposing cruelty in the captive tiger trade, any Netflix viewer can tell you that is not what happened. Per Tampa Bay Times, Baskin lamented the fact that people "totally missed the point," which is that "these cubs are being abused and exploited and the public is enabling that." 
Baskin also opened up to E! about her disappointment with the series, comparing it to Blackfish, a docuseries that showcased killer whale abuse at SeaWorld. "They [the producers] told us what they were doing was a 'Blackfish' for big cats. ...It changed the world and the way people thought about captive orcas and captive dolphins. So we thought this would change the world in the way people thought about tigers and that they would never go to these places to pay to pet the cubs after seeing what we thought we were working on. And instead, you got the freak show that was 'Tiger King.' And so I'm glad it helped people through the pandemic, but it really missed the mark," Baskin explained. 
Unfortunately, Tiger King's murder-for-hire plot and the mystery of Baskin's missing ex-husband took viewers' attention away from the plight of big cats in captivity.
Tiger King's filmmakers hit back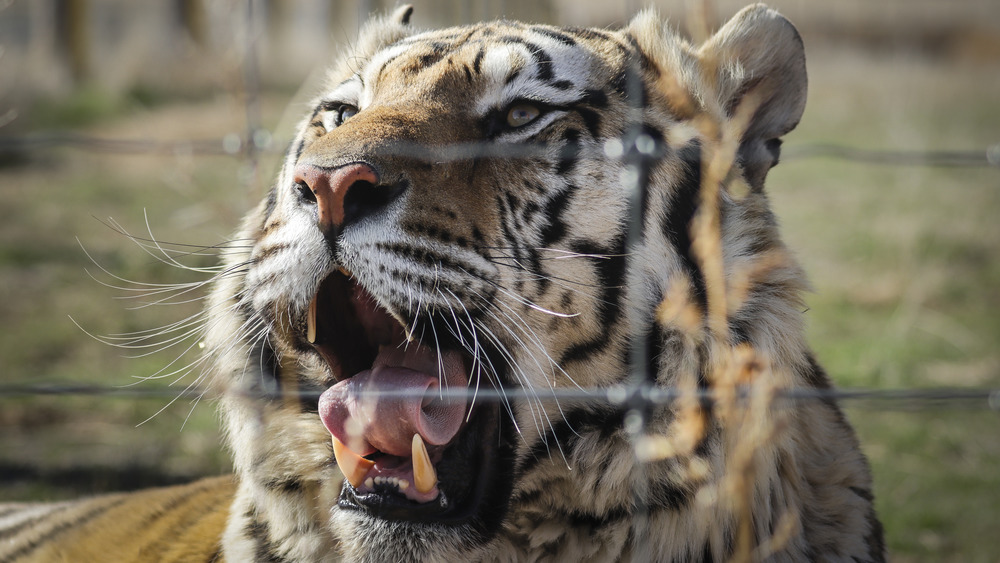 Marc Piscotty/Getty Images
Following the criticism that Carole Baskin lobbed Tiger King's way, the show's producers, Eric Goode and Rebecca Chaiklin, wasted no time in firing back. In an interview with the Los Angeles Times, the pair explained that Baskin "certainly wasn't coerced" to appear on the docuseries. "Carole talked about her personal life, her childhood, her abuse from her first and second husband, the disappearance of her ex, Don Lewis," Goode told the Los Angeles Times. "She knew that this was not just about ... it's not a Blackfish because of the things she spoke about." In other words, Baskin wasn't as dumb to the show's salacious content as she'd led fans to believe.
It looks like there is no love lost between Baskin and filmmakers, as Goode hit Baskin with a barb of his own by bringing up her lack of intellectual curiosity. "The lack of education, frankly, was really interesting," he shared. "How they [the show's characters] had built their own little utopias and really were only interested in that world and the rules they had created." With controversy still swirling around the show, it's up to viewers to draw their own conclusions about Baskin and the big cats she is working to protect.