The Real Reason Drew Barrymore Got Emancipated At 14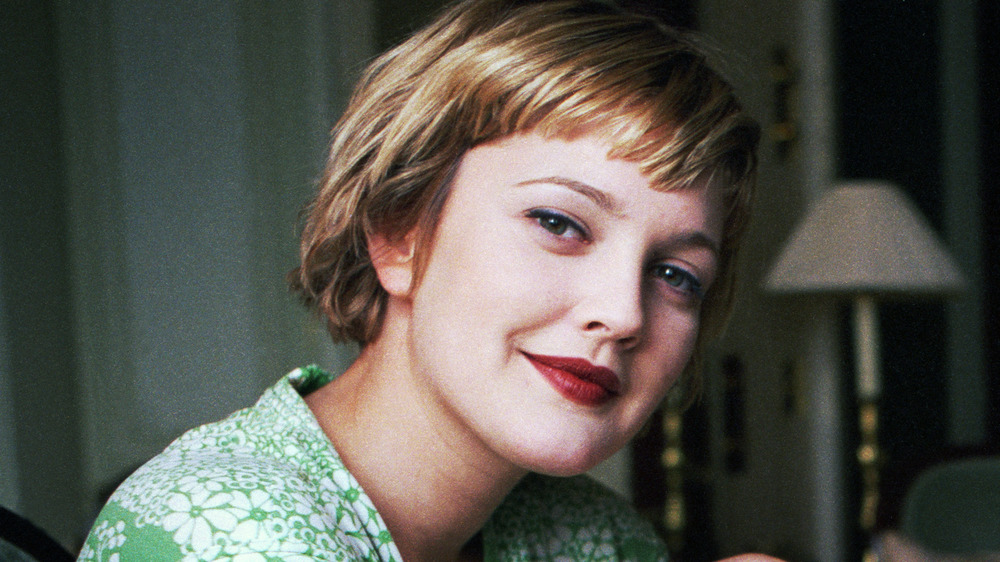 Martin Godwin/Getty Images
A-list actress Drew Barrymore is well known for being a child star who grew up in the fast lane. After all, at the ripe old age of 7, the precocious young actress had already developed a love of Bailey's liqueur and ice cream and her favorite pastime was partying the night away at Studio 54 with her mother, per The Guardian. So it may come as no surprise that at 14 years old, Barrymore was legally emancipated.
Years later, in a collection of essays titled Wildflower, Barrymore conceded that her mom lost all "credibility" as a mother for introducing her young child to the partying scene and taking her to places like Studio 54. "So wrong but so fun," Barrymore wrote about that wild time in her life, shared with The Guardian. 
But what was the exact reason behind the emancipation? Was it a sheer act of teen angst and rebellion or was it something deeper? And what does her relationship with her mother look like currently? Keep reading to find out!
Drew Barrymore was emancipated at the advice of an institution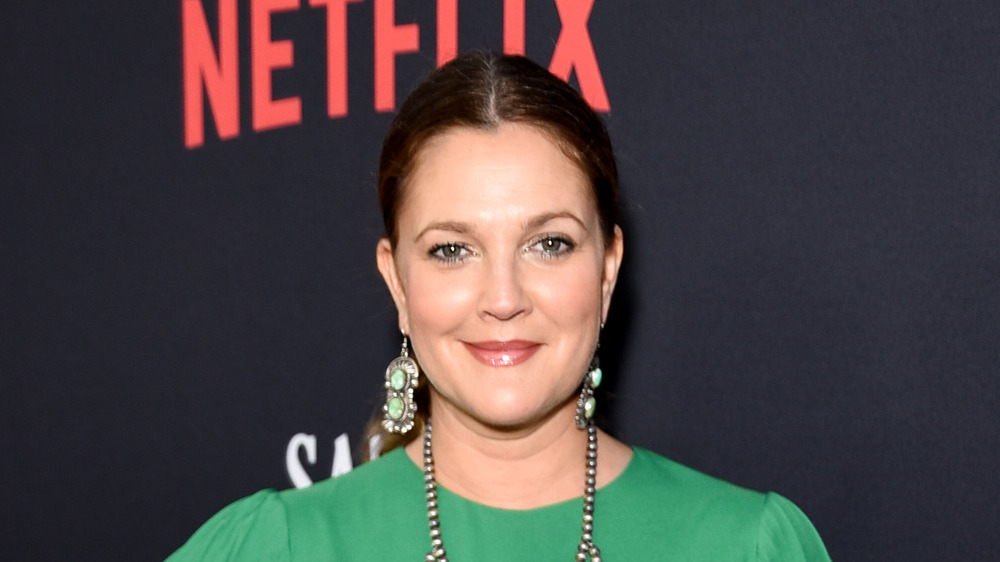 Presley Ann/Getty Images
In a 2015 interview with The Guardian, producer and director Drew Barrymore revealed that at 13 years of age, her mother had her committed to a mental institution. But make no mistake — she doesn't blame her mom for doing so.
"I realized, honestly, yeah, my mom locked me up in an institution. Boo hoo! But it did give an amazing discipline. It was like serious recruitment training and boot camp, and it was horrible and dark and very long-lived, a year and a half, but I needed it," Barrymore dished about the experience.
Shortly after being released, she opted to emancipate herself. But she did so at the advice of the institution. According to Barrymore, the clinicians at the institution thought she would be better off striking out on her own. And her mother was supportive of it as well. "On the day of my hearing, my mother was there in full support of my emancipation, which would mean me living on my own. I felt so sad, but too much had happened," the actress wrote in her memoir, Wildflower (via The Guardian).
But what does Barrymore's relationship with her mother look like currently? While we don't know for certain, at the time Wildflower was published, Barrymore and her mother were barely on speaking terms, but Barrymore still made certain that her mother was taken care of financially, per Vulture. "I still support her — I must know that she is taken care of or I simply cannot function," Barrymore wrote.