Why Lorde Can't Stand Her Song Royals Anymore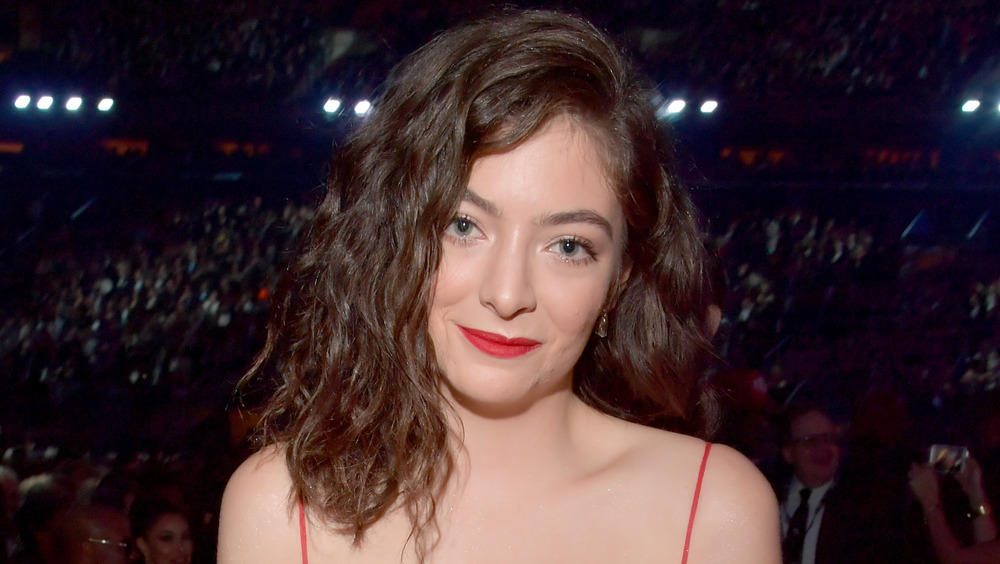 Lester Cohen/Getty Images
It seems that a world with Lorde ruling the radio airwaves is just a "Supercut" in our imaginations; alas, it was just a few years ago she was dominating music charts and touring the world. The New Zealand-born singer (whose birth name is Ella Yelich-O'Connor) rose to superstardom in 2013 with her breakout hit "Royals," the first single off her debut album Pure Heroine. The song sat atop of the Billboard Hot 100 chart for nine consecutive weeks and earned the 2013 Grammys for Pop Solo Performance and Song of the Year.
"It was such an era in my life," Lorde told Australia's Triple J radio in March 2020 about her life after "Royals" shot to the top of the charts. "I was 16 to 18, which is such a pivotal time in everyone's lives and mine was going to the Grammys, seeing all this crazy stuff, and the world being at my feet in this really exciting way. That will always be indelibly planted in my memory," she said. The singer-songwriter went on to pen multiple songs for a Hunger Games film soundtrack and put out her sophomore album Melodrama in 2017, per Time. 
While Lorde is thankful for the life-changing song "Royals," and the accompanying No. 3 album, she was ready to move onto these new projects and leave "Royals" in the past. Why? It turns out that Lorde doesn't actually like her career-forming hit. Keep reading to learn why Lorde can't stand her song "Royals" anymore.
Lorde feels royally embarrassed by her first hit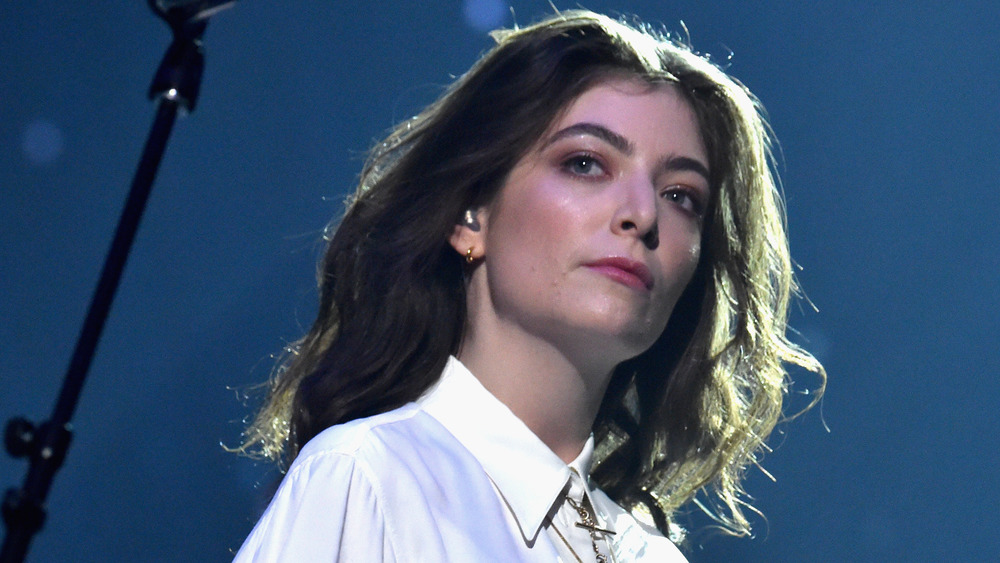 Lester Cohen/Getty Images
Lorde was stoked about "Royals" when she recorded it and was even happier with the world's attraction to the moody song. However, the singer feels like she heard it one too many times, and now thinks it's an awful song. "I listen to people covering the song and putting their own spin on it — and I listen to it in every single form except the original one I put out — and I realize that actually it sounds horrible," the "Green Light" the singer told The Daily Record (via Fuse) in 2014.
She then compared it to a ringtone from a 2006 Nokia phone. "None of the melodies are cool or good. It's disastrous," Lorde said. Regardless, she is still happy about releasing the life-changing single. "For the same reason, in the context of the way I released it, it just worked out," she confirmed. 
Lorde has not released music since her Grammy-nominated album Melodrama and has been living a low-profile life away from social media. While there is no formal announcement of a third album, she did alert fans in May 2020 via a poetic email that she is working on new music. Hopefully this album includes a hit she won't get sick of!