What Happened To Lisa Wu From The Real Housewives Of Atlanta?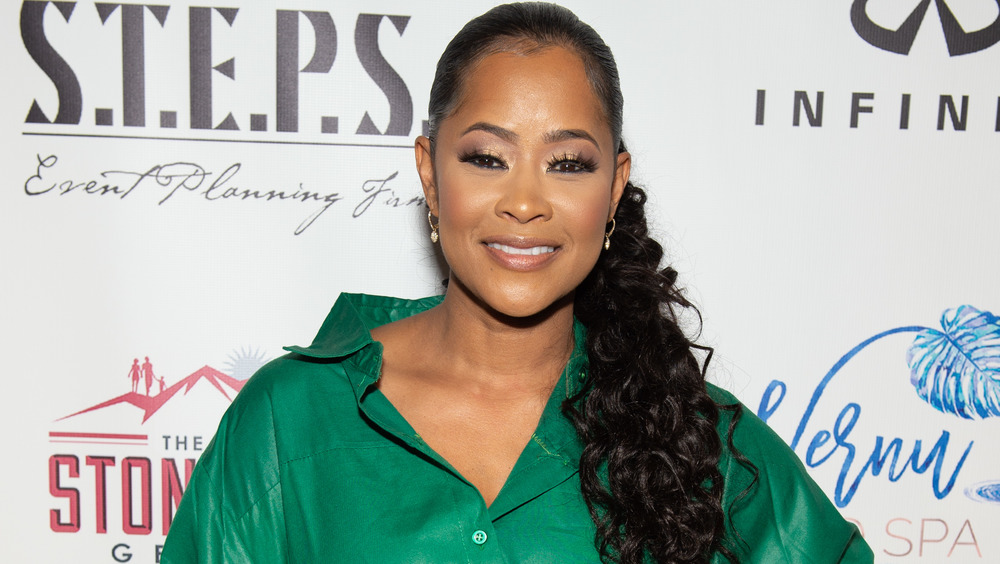 Marcus Ingram/Getty Images
Throughout Bravo's Real Housewives of Atlanta franchise, we've seen a plethora of housewives come and go throughout the seasons. Although we've seen some fan favorite veterans such as NeNe Leakes and Kim Zolciak-Biermann leave the franchise, we can't forget the OG housewives who had short-lived appearances on RHOA. If you remember the pilot season of RHOA, you may remember former housewives DeShawn Snow and Lisa Wu. Unlike DeShawn, who was fired after the first season of the show, Lisa's exit from the show was on her own terms.
Returning to reality TV to star on Hollywood Divas, fans questioned why Lisa left the Real Housewives franchise after only two seasons. In a 2014 interview with TheJasmineBrand.com, Lisa explained that she left because the show stopped feeling genuine. "Well you know, it was just a difference of creativity," Lisa said (via Rolling Out). "And you know, my thing is because I write movies, I produce, I don't feel the need to perform and if you're telling me what I should be doing and what my storyline should be then it sounds scripted to me. If it's scripted, let me do d— scripted. If it's reality, let it be reality."
Since her departure from Bravo, Lisa and her self-described "fast-paced life as a mother of three" has been nothing short of dramatic. Read on to find out what Lisa Wu's been up to since leaving the series.
Lisa Wu is divorced from Ed Hartwell
Christopher Polk/Getty Images
Following her exit from the Real Housewives of Atlanta, Lisa Wu's storyline got pretty interesting behind the scenes. A lot has changed since the last time you've seen Lisa, including her relationship status. In 2011, the ex-reality separated from then-husband of six years, former NFL player Ed Hartwell for undisclosed reasons, per Us Weekly. Lisa confirmed their split via Twitter, and also slammed rumors that the two ended their marriage as a result of financial adversities. "Sadly. We are separated but would NEVER be over money, That is so far from the truth," She wrote in a tweet (via Us Weekly). "Wish people could respect people's privacy during times like these."
After their divorce, Wu and Hartwell worked on their friendship in order to healthily co-parent their son, Edgerton Hartwell Jr. However, Hartwell's marriage to actress Keisha Knight-Pulliam in January 2016 had Wu feeling blindsided. "I feel some kind of way that I had to find out about the situation, first being engaged to Keisha, then I had to find out about him getting married from EJ," Wu said on an episode of Hollywood Divas. "It was disrespectful because we were best friends...You couldn't tell me or trust me to say, 'Hey, I'm about to get married'? We're better than that! And we're co-parenting, so that's a problem for me, dude... When you marry someone else, it changes the dynamics of how you deal with each other." Yikes. Seems like Wu didn't take the news well.
Lisa Wu is focused on her acting career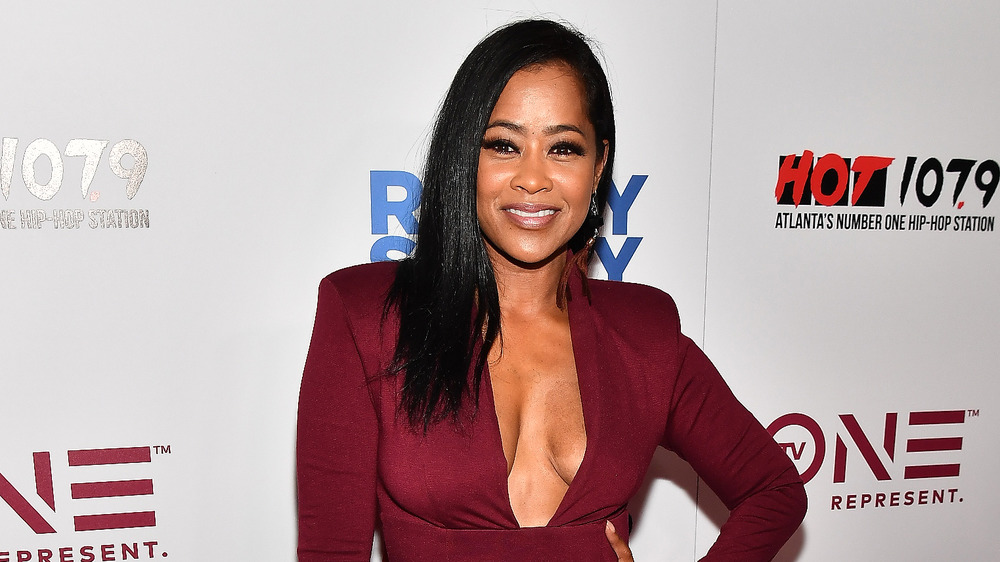 Paras Griffin/Getty Images
Lisa Wu is no stranger to being in front of the cameras. After two seasons of Real Housewives of Atlanta, three seasons of Hollywood Divas, and following the inactivity of her former fashion line, Wu is taking her talents to the big screen and the stage. While the former Atlanta housewife's acting and writing debut began with 2003 film Black Ball, her career reached new heights in 2010 after making an appearance in an episode of Tyler Perry's Meet The Browns. 
Since then, Wu has landed nearly 20 acting gigs, per IMDb, including a role in Vince Vaughn's The Internship. In July 2020, Wu landed a leading role in a Netflix film titled Professor Mack. Per IMDb, Wu is set to star in a thriller film titled Rift. The film, as of this post, is slated to release in 2021.
It's no telling whether Wu will return to reality TV once more or not. However, from the looks of things, she's got her eyes on the prize — an Emmy Award, that is.