The Most Bizarre Things About The Adnan Syed Case
When 17-year-old Adnan Syed was arrested, then convicted for the 1999 murder of his high school ex-girlfriend, 18-year-old Hae Min Lee, the bizarre story didn't attract tremendous traction outside Baltimore, Md. Cut to 2014, when Rabia Chaudry, a long-time Syed family friend and attorney contacted National Public Radio producer Sarah Koenig about Syed's case. Koenig looked into the story and turned it into a blockbuster podcast called Serial. That award-winning podcast has been downloaded more than 80 million times, and Syed, who is serving a life sentence in jail, is getting a new trial. With defense lawyer Justin Brown at the helm and a new Serial TV show in the works, Syed's future hangs in the balance. Let's take a closer look at some of the bizarre elements and plot twists that have made this story so riveting.
Witnesses and alibis were not interviewed
According to ABC News, Lee was allegedly strangled after school on Jan. 13, 2009 in a Best Buy parking lot and buried that evening in nearby Leakin Park. The investigation quickly focused on Syed as its primary suspect, but some suggest the rapid-fire certainty of police and prosecutors caused key alibis and witnesses to be overlooked.
According to Koenig's Serial podcast, fellow Woodlawn High School student Asia McClain said she saw and spoke with Syed in the library after school during the time that police and prosecutors claim the murder took place. McClain reportedly wrote a letter to Syed, reminding him about their discussion and offering to serve as a witness. McClain also said her boyfriend and his friend could corroborate her story, along with library security cameras.
McClain said she was never contacted by Syed's attorney at the time, Cristina Gutierrez. In fact, according to the appeal submitted by Syed's new lawyer, Syed told Gutierrez about his potential alibi multiple times but "for no explicable reason, Gutierrez failed to act on this information in any way. What is arguably worse, she later told Syed she had looked into McClain, but that nothing had come of it."
According to former prosecutor Sean Gordon, who worked as an investigator during Syed's original trial and who took the stand during Syed's 2016 appeal, McClain's testimony could have been "game changing" had Gutierrez contacted her. "If you have a credible alibi witness, that is the best defense you can have," he said, via People. Gordon testified that while working on the original case, he reached out to 83 potential alibi witnesses, but Guterrez's team reportedly used none of them. Footage from the library's surveillance cameras was also not obtained, and after 30 days, that footage was erased, reported People.
Guterrez died in 2004, a decade before the case generated renewed interest.
The questionable Best Buy pay phone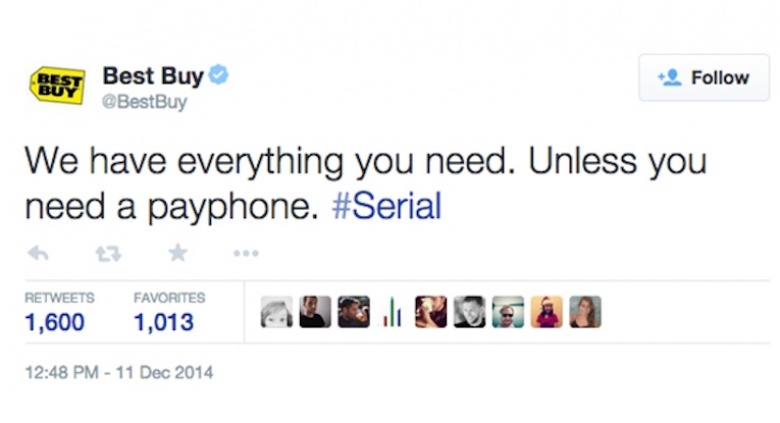 Questions linger about the existence of a particular pay phone that featured prominently in a key witness' testimony. Fellow Woodlawn student Jay Wilds testified that he helped Syed bury Lee. In a 2014 interview with The Intercept, Wilds claims he didn't know Syed planned to kill Lee. Wilds said Syed offered to loan him his cell phone and car so Wilds could buy his girlfriend a birthday present. Syed supposedly told Wilds he had to "do something" after school and would call him for a ride when he was done. Syed eventually did call Wilds, reportedly from a pay phone in a Best Buy parking lot, at 2:36 p.m. on the day of the murder.
The big question: it seems no one can prove a pay phone ever existed at that Best Buy. According to the Serial podcast (via Vulture), there are no records or testimony confirming its presence in 1999. That mysterious and unconfirmed pay phone is a key part of Wilds' testimony. Without it, his story unravels.
How did the mysterious Mr. S. find the body?
The mysterious Mr. S. is the man who found Lee's body in the woods of Leakin Park about a month after her murder. According to Koenig's podcast (via Genius.com), the massive park has "a reputation and not for the beauty of its woods or its trails or its nature center. What it's known for, sadly, is its dead bodies." When Mr. S. contacted police to tell them he'd found a corpse, he said he stumbled on it after pulling over to relieve himself in the park. According to Mr. S., he walked about 127 feet into the woods. "I was getting ready to urinate and I looked down and seen something that looked like hair and something is covered under the dirt and it looked no good again and until I seen something that looked like a foot," Mr. S. said via tape aired on the podcast.
The strange part is, when police brought in a city surveyor, Phillip Buddemeyer, to measure the distance from the road to the remains, the surveyor almost stepped on the corpse because it was so well concealed. Buddemeyer told the Baltimore Sun he couldn't even see the body until a police officer pointed it out to him. The area "just looked natural," Buddemeyer said. "I would have never guessed that was a burial site...How that man...found a body...that's been questionable from the very beginning."
Theories abound about how Mr. S. happened upon Lee's remains. Was he tipped off? Had he heard chatter around town? Was he anonymously instructed to call the police, or did he just get lucky?
Who tipped off police?
Before authorities were even interested in Syed, someone sent them to him, but who? According to the Undisclosed podcast (via Entertainment Weekly), a tipster received a $3,075 CrimeStoppers reward for providing information leading to Syed's indictment, but the identity of the tipster has not been revealed. The podcast suggested the tipster could be Wilds, noting that the reward money was paid to the tipster later than usual and, perhaps not coincidentally, not until after Wilds had completed a plea deal that spared him from jail time in exchange for testimony against Syed. According to Entertainment Weekly, the delayed payment "could mean the detectives were waiting for Wilds' plea deal before reporting the indictment to CrimeStoppers based on the fear of Wilds backing out of the case after getting the reward."
The Undisclosed podcast reportedly bolstered its claim by noting that Wilds may have wanted the reward money to purchase a motorcycle from his soccer coach that cost approximately $3,000, citing notes made by police during a meeting with Wilds. "If the tipster does turn out to be Wilds," Entertainment Weekly reported, "the failure to disclose this information would be a Constitutional violation that would lead to a new trial."
Keep in mind that the Undisclosed podcast was co-hosted by none other than Syed's public advocate, Chaudry.
Syed's faith may have affected his bail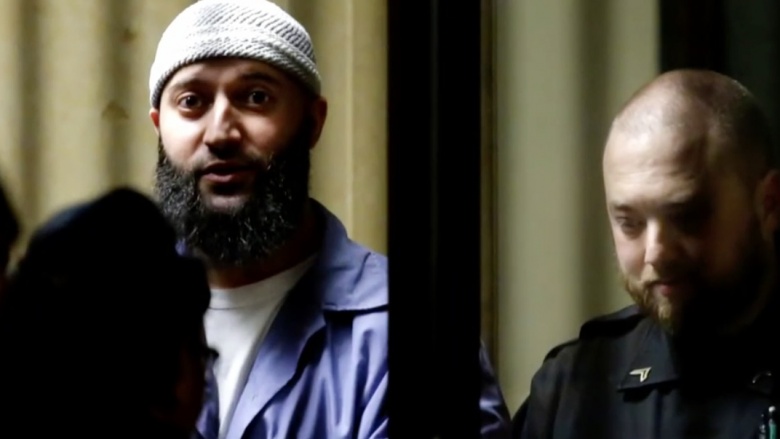 The Serial podcast (via Genius.com) suggests Syed's Islamic faith may have influenced decisions pertaining to his case, particularly his bail. Koenig's report describes the powerful scene at Syed's bail proceedings: Busloads of people from throughout the Muslim community came to court, filling the courtroom and the hallways. Syed's attorney at the time, Doug Colbert, told the judge, "the people who are here in this courtroom represent the doctors and the teachers and the lawyers and the accountants and the correction officers as well as three religious leaders, imams, who are from different mosques here in Baltimore. So the community here Judge, is here to say first of all, that they commit themselves to promise to vow that they will not only supervise Adnan should he be released should bail be set. But at the same time they will also accompany him to court as well."
What was intended as a moving show of solidarity was interpreted otherwise by prosecutor Vicki Walsh, who told the court (via Genius.com), "Your honor, the fact that the defendant has strong support from the community, that is what makes him unique in this case. He is unique because he has limitless resources, he has the resources of this entire community here. Investigation reveals that he can tag resources from Pakistan as well. It's our position your honour that if you issue a bail, then you are issuing him a passport under these circumstances to flee the country."
The teenager with no prior criminal record was denied bail.
Was the defense's request for a mistrial a mistake?
Syed's attorney, Gutierrez, requested and was granted a mistrial after she got into a heated argument with the judge and with opposing counsel in a sidebar bench conference within potential earshot of the jury. According to a Vulture summary of the Serial podcast, "Gutierrez's law clerks polled the jury afterwards and discovered that, even after hearing the bulk of the state's case, the jurors had not been persuaded of Adnan's guilt," meaning that by requesting a mistrial, Gutierrez may have undermined a case she was winning. When the second trial took place in 2000, Syed was convicted and sentenced to life behind bars.
Cell phone controversy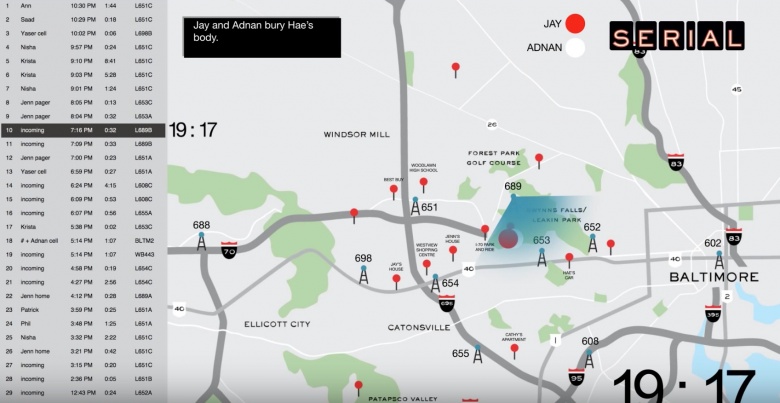 YouTube/Serial
Syed's trial hinged largely on key cell phone calls, particularly two calls that "pinged" or hit the towers near Leakin Park, where Lee's body was found. The prosecution claimed the pings proved Syed was at Leakin Park burying Lee. As prosecutor Kevin Urick said in an interview with The Intercept, "Once you understood the cell phone records—that killed any alibi defense that Syed had. I think when you take that in conjunction with [Wilds'] testimony, it became a very strong case."
Though an AT&T engineer was brought in to testify to the cell phone location technology, other experts suggest a crucial piece of information was overlooked by both the prosecution and the defense. According to an AT&T fax cover sheet published by Serial, "outgoing calls only are reliable for location status. Any incoming calls will not be considered reliable information for location." The two critical calls in question during Syed's trial were incoming calls.
Gerald Grant, a communications forensics expert, later testified that jurors should have been told that AT&T cell phone records used to place Syed at the site where Lee's body was buried were flawed. Grant also said that the expert witness who testified in the original trial was not aware that incoming phone calls were not reliable, reported Reuters. Consequently, Syed and Wilds' locations remain questionable.
The autopsy report raises questions about the murder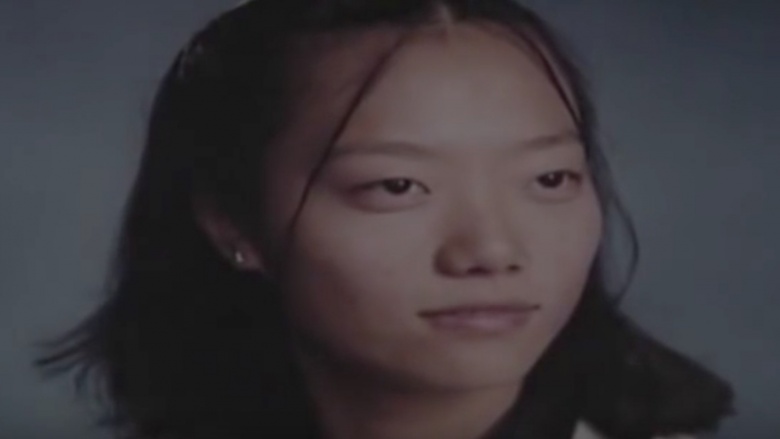 Lee's autopsy report, which indicated death by strangulation, raises questions about the alleged timeline of her murder and burial. According to transcripts from the Undisclosed podcast, the prosecution claimed she died around 2:30 p.m. on Jan. 13 and was buried around 7 p.m. that evening—a timeline based largely on testimony from Wilds rather than evidence from the medical examiner. Wilds claimed to have seen Lee's body "pretzeled up" in the trunk of her car, but Lee's body was reportedly found buried on its right side. Why is that alarming?
Because based on the science of lividity—the way blood settles in the body after death—Lee's body had remained in a face down position after death for eight to 12 hours before being buried, according to the autopsy results discussed on the podcast. Lee's corpse reportedly could not have been crumpled up in a trunk and buried so quickly, per the lividity findings, which means Wilds' story doesn't add up. Where and when did Wilds see the body. Did he see it at all?
The credibility of Wilds' testimony is questionable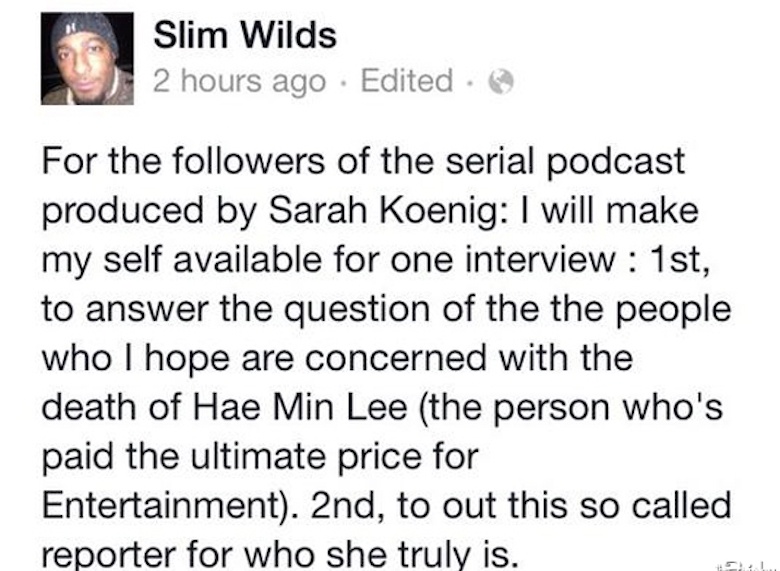 Facebook
Let's talk about Wilds, the prosecution's linchpin. As Syed's current lawyer, Brown, claims in his appeal, Wilds is an "admitted perjurer" and a "known drug dealer" with a criminal record "including an arrest for allegedly strangling and threatening to kill his girlfriend." In a 2014 interview with The Intercept, Wilds contradicted the timeline he previously shared in sworn statements, telling the magazine that he first saw Lee's body in the trunk of the car when Syed arrived at Wilds' grandmother's house. Brown's appeal asserts that Wilds originally testified that he saw Lee's body for the first time in the Best Buy parking much earlier in the day.
Wilds has contradicted his testimony on a number of other topics as well. According to Rolling Stone, Wilds' interview with The Intercept didn't jive with his previous timeline about burying the body. "He'd originally said that he helped Syed bury the body around 7 p.m., and now claimed that the burial had taken place after midnight," Rolling Stone reported. "He also told [The Intercept] that he only helped dig the hole, staying back with the car while Syed buried the body himself." Additionally, Wilds "explicitly contradicted his earlier testimony that Syed told him in advance that he was going to 'kill that bitch,' the basis for the prosecution's premeditated first-degree murder charge and arguably the reason why the jury convicted Syed on that count," noted Rolling Stone.
Was the defense sloppy?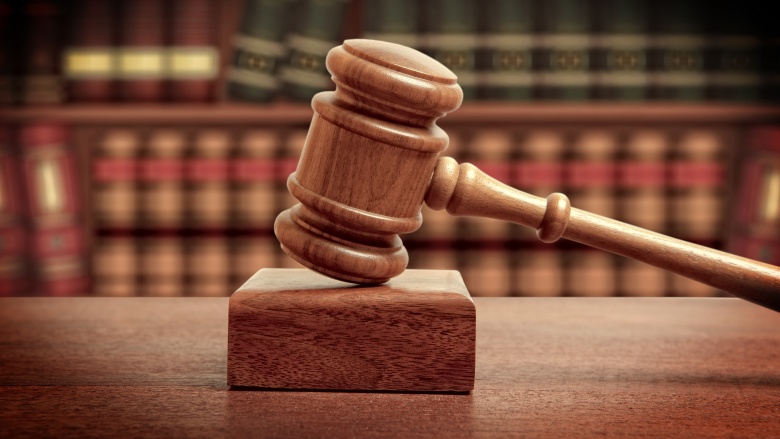 Shutterstock
Critics suggest Syed's defense did a poor job fact-checking testimony. Case in point: there are potential errors in the testimony of "Cathy," a key witness for the prosecution. According to a transcript from the Undisclosed podcast, Cathy testified that Syed and Wilds came over to her house the night of the murder, and that Syed received a phone call from a friend tipping him off that police were going to question him. Syed and Wilds then supposedly left Cathy's house, without explaining the situation to Cathy, and decided to bury the body around 7 p.m.
The troubling part about Cathy's testimony is that she reportedly confirmed the aforementioned scenario took place on Jan. 13, 1999 because she remembered attending a conference at the University of Maryland at Baltimore School of Social Work earlier that day, according to Undisclosed. However, a podcast listener heard that information and contacted the show. The listener reportedly had a 1999 calendar of events from the school, and according to the calendar, there was no conference on January 13, but there was a conference that matched Cathy's description on January 22. If Cathy's testimony is inaccurate, the case's timeline leaks even more water.
Syed got married and divorced while in jail
Syed got married and divorced while incarcerated. According to the program What Rabia Chaudry Knows, held at the Columbia School of Broadcasting, Chaudry said Syed met his bride when she was visiting someone else in the prison. Syed reportedly had high hopes that he would be released on appeal and be able to start a new life with her, but when that didn't happen, the couple divorced. According to Chaudry, his ex-wife was interviewed for the Serial podcast, but those interviews did not air. The exes have allegedly remained in touch.
As Syed awaits his new trial, thousands of podcast followers, including celebrities, continue to weigh in on the case via assorted blogs and chat rooms. Interest in this case shows no signs of waning, and we'll keep you posted every step of the way.