The Cameo In Harry Styles' New Music Video Is Turning Heads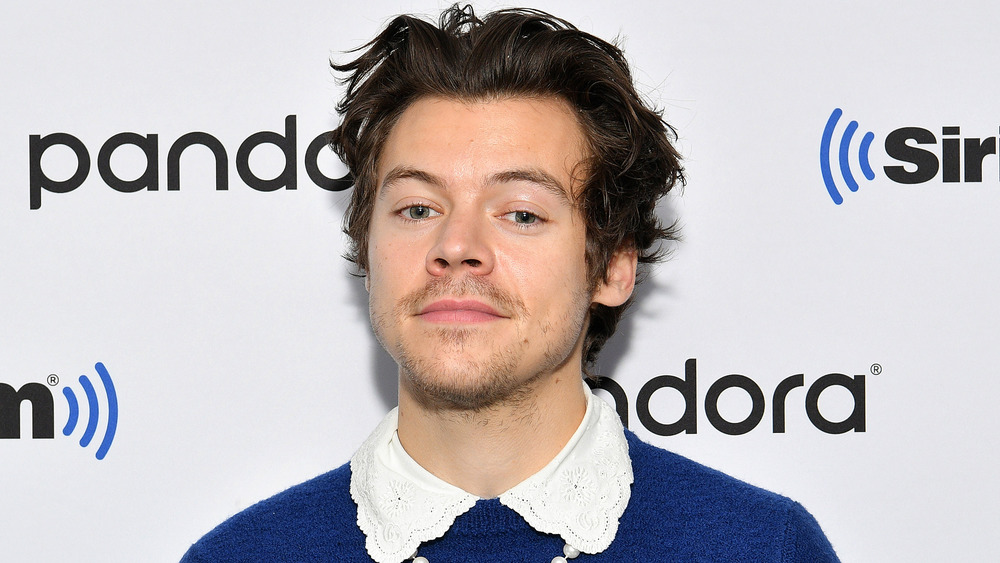 Dia Dipasupil/Getty Images
If you want to kick off 2021 on a positive note, Harry Styles is right there with you. On New Year's Day, the British singer and actor dropped a new music video for his 2019 song "Treat People With Kindness," off his sophomore studio album, Fine Line.
The chorus of "Treat People With Kindness" has a straightforward message of positivity: "Maybe we can / Find a place to feel good / And we can treat people with kindness / Find a place to feel good." It also has an inclusive tone: "And if we're here long enough / We'll see it's all for us / And we'll belong."
In the retro black-and-white video, Styles is performing in a nightclub — slaying, per usual — when he invites someone in the audience to dance with him. He stretches out his hand to the chic club-goer, and the two take the stage together. So who's the special guest?
The special guest joins Harry Styles for a bit of synchronized choreography
The cameo in Harry Style's new music video, directed by Ben Turner and Gabe Turner, is none other than fellow Brit Phoebe Waller-Bridge, known for creating and acting in the Amazon Prime series Fleabag (for which she won three Emmys) and creating the BBC series Killing Eve.
Wearing matching outfits — white slacks, white long-sleeve blouses, and argyle-patterned vests adorned with sequins — the duo proceeds through a cheeky bit of synchronized choreography. Waller-Bridge keeps a confident smirk on her face all the while.
At the end, in a gender role reversal (which is so Styles), they embrace, and Bridge lowers Styles into a dip. Fleabag fans will love the nod to the show when the last frame features Waller-Bridge breaking the fourth wall and staring straight at the camera with a grin.
The fun, retro-feeling video is just what we all need to head into 2021 with a little bit of positivity.