Inside Bachelorette Star Emily Maynard's Shocking Health Diagnosis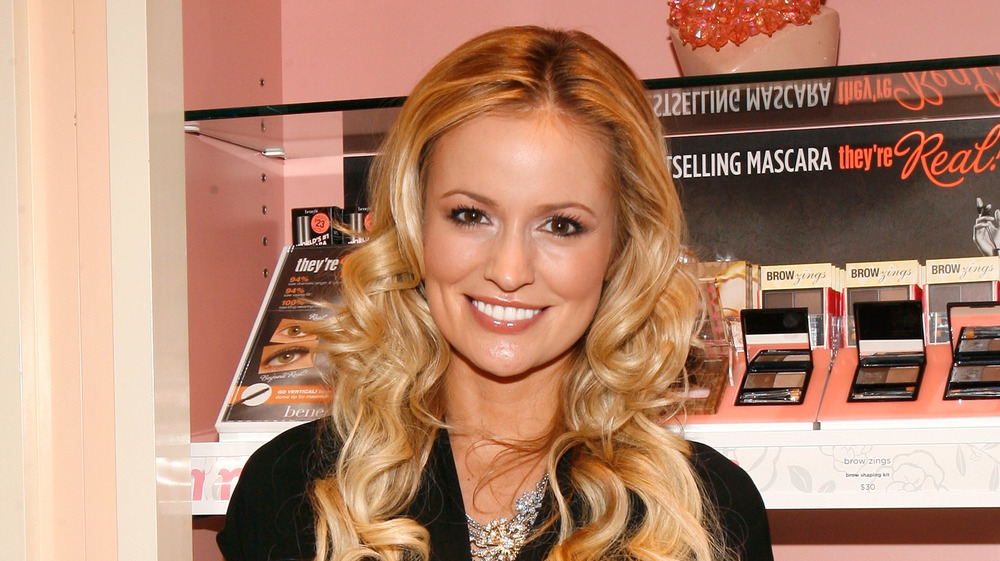 Mike Lawrie/Getty Images
Former Bachelorette star Emily Maynard had a tough 2020 between her health and her fifth pregnancy. The 34-year-old took to Instagram on Dec. 1 and revealed that was diagnosed with Bell's palsy, a type of facial paralysis.
Sharing in a series of posts on her Instagram stories (via People), Maynard posted a picture of herself lying in bed with an eye patch on her left eye. "Got Bells Palsy and had to wear a patch," Maynard captioned the post and clarified it happened in September 2020.
According to the National Institute of Neurological Disorders and Stroke, Bell's Palsy occurs when a facial nerve becomes dysfunctional causing paralysis or weakness on one side of the face. The cause of the paralysis is unknown, but can be triggered by sleep deprivation, autoimmune diseases, or stress — something Maynard knows a bit about as this isn't the first time that she has been diagnosed with this condition. 
Emily Maynard had the same condition in high school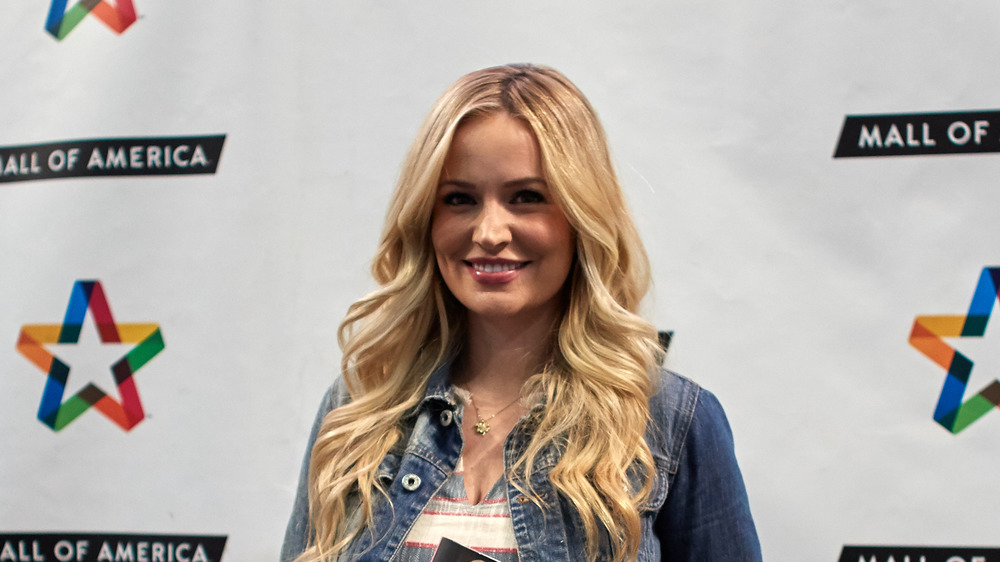 Adam Bettcher/Getty Images
On Jan. 2, 2021, Emily Maynard posted another slide on her Instagram stories which outlined her symptoms. 
"I had it in high school and lucky me am one of the very few people that get it twice," the Bachelorette star wrote (via People) of her diagnosis after fans asked. "It started with a bad headache that got progressively worse and went into my jaw." Maynard initially thought she had an ear infection, but then realized what she had after she couldn't "spit out [her] toothpaste" or "put on mascara." She said her doctor prescribed her a steroid and added that the condition "got worse before it got better."
According to Entertainment Tonight, Maynard first wrote about being diagnosed with the same condition when she was a junior in high school in her 2016 memoir I Said Yes: My Story of Heartbreak, Redemption and True Love. At the time, she wrote in her memoir that doctors told her she would make a full recovery with "corticosteroid medication, the use of an eye patch at night so [she] could sleep, and good old-fashioned time." However, Maynard wasn't entirely impressed with how long Bell's palsy takes to heal. "While I wasn't thrilled that my symptoms wouldn't disappear entirely for a few weeks," She added. "I was grateful it wasn't anything more serious."
Clearly, the previous experience helped Maynard act swiftly and we're glad she's made a full recovery now.