Celebrities React To Donald Trump's Shocking Presidential Victory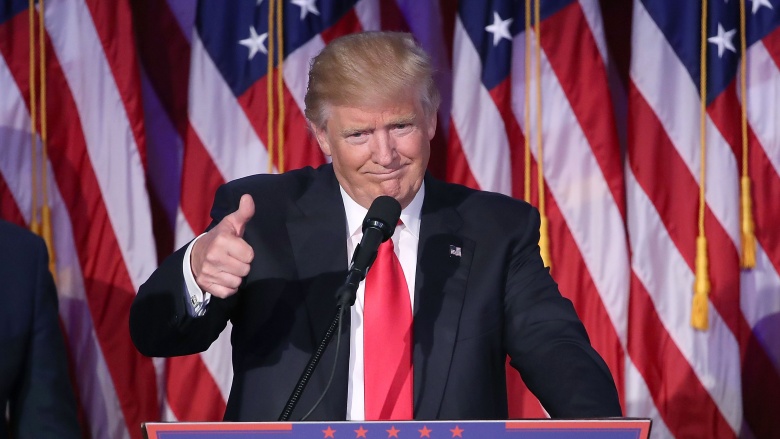 Getty Images
The Twittersphere and the world is still recovering from the ultimate hangover after the 2016 U.S. Presidential election. In a stunning reversal from campaign polls and projections, Republican candidate Donald Trump eked out a victory on November 8th in several battleground states—including Florida, Wisconsin and Pennsylvania—to claim 279 electoral votes and the Presidency over the heavy favorite, Democratic candidate Hillary Clinton.
While the final election results weren't known until late in the night, many saw the writing on the wall early in the evening and took to social media to make their thoughts known. Among the millions of Tweets, Facebook, and Instagram posts made over the last day, many celebrities—from both sides of the political fence—spoke out to let their followers know what they thought of the election results. Here's a rundown of what some of them had to say.
Ariana Grande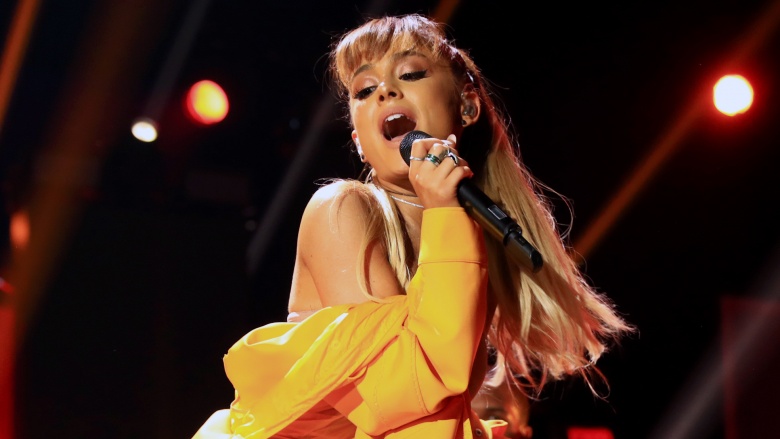 Getty Images
Recording artist and actress Ariana Grande was one of those celebrities who started getting uneasy early in the night. The "Problem" singer sent out a pleading appeal to the Sunshine State, from where she was born, at 7:30, when final results for Florida were still not final:



florida pls


— Ariana Grande (@ArianaGrande) November 9, 2016
A few hours later, Grande expressed her fear after early polling reports for states in the Rust Belt started to turn south.



well this is utterly terrifying


— Ariana Grande (@ArianaGrande) November 9, 2016
Although the final results would not be known until well into the early morning hours of November 9th, Grande sent her last Tweet of the night after it became clear that it was unlikely Hillary Clinton would attain the White House. Her thoughts were apparently echoed by her many followers, who liked her Tweet 120,000 times and retweeted it 67,000 times.



I am in tears


— Ariana Grande (@ArianaGrande) November 9, 2016
Lady Gaga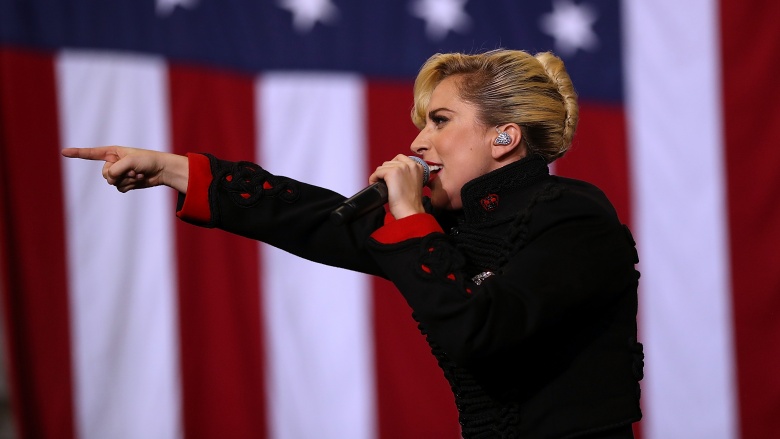 Getty Images
Singer Lady Gaga had not been shy about expressing her political views so far this election season—the "Til it Happens to You" singer had even campaigned on behalf of Clinton, appearing in concert alongside Bon Jovi at the Democrat's final rally. Following Trump's victory, Gaga took to the streets to protest in front of Trump Tower. She also got on Twitter and composed a couple of messages of hope and forward action for her followers, including:
J.K. Rowling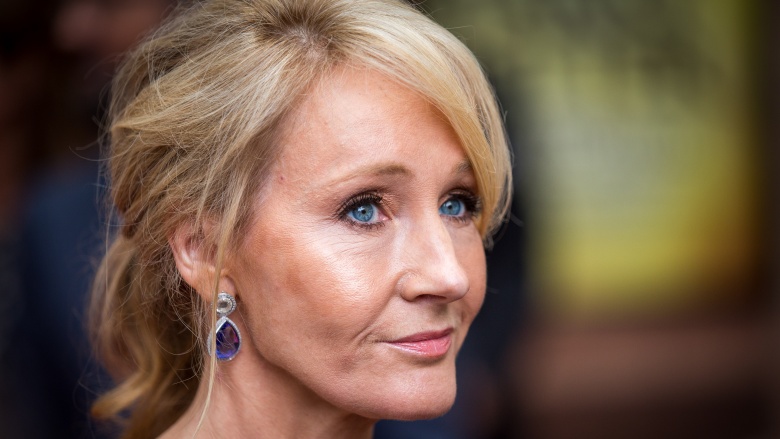 Getty Images
Throughout the 2016 election season, U.K. resident and author J.K. Rowling had been outspoken in her opposition to Republican candidate Donald Trump. Following the election, many of her fans were sending her Tweets to ask for her advice. When one follower asked how people should move forward from Trump's victory, the Harry Potter author responded that the only way to do so is to "Stand together," and to "hold the line."
Nick Offerman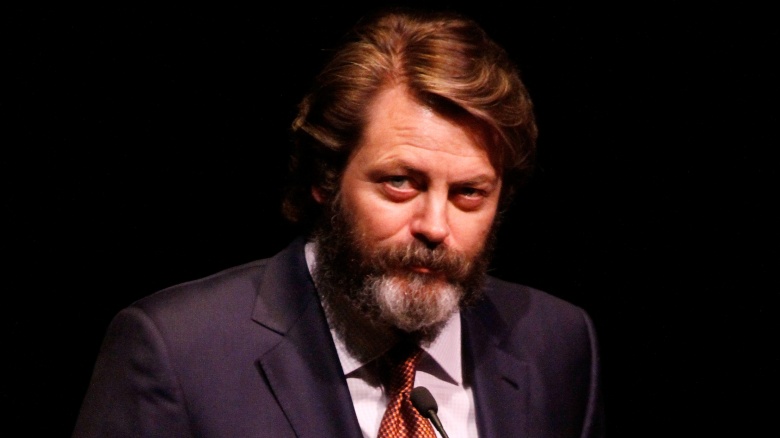 Getty Images
For fans familiar with the Parks and Recreation star's Twitter account, it didn't surprise many to see Nick Offerman respond quickly to the Trump victory. For the last several months, Offerman had penned often-hilarious Tweets directed at the President-elect's @realDonaldTrump account. He'd usually address Trump as "NACHO," and signed with "CALL ME." Following Trump's election, Offerman offered what may be his last Tweet along these lines, with one final twist:
Katy Perry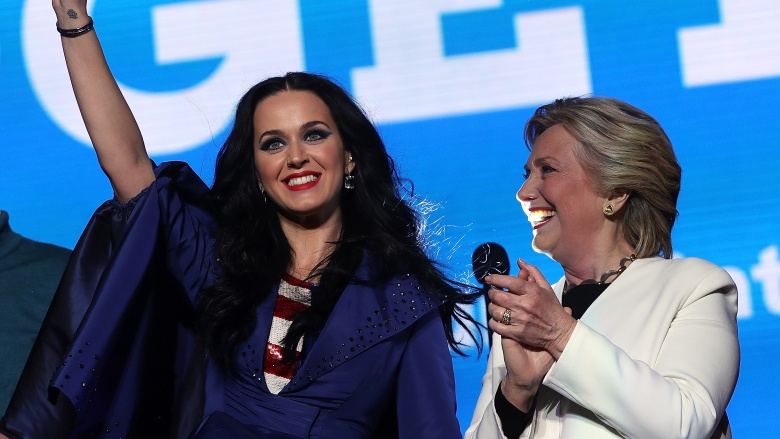 Getty Images
Leslie Jones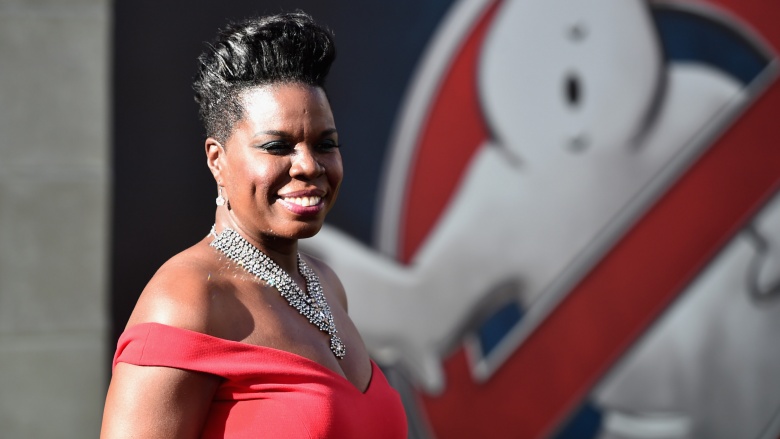 Getty Images
As you might expect, outspoken comedian and actress Leslie Jones had a lot to say following the election's eventual outcome. Before Trump was declared the winner, Jones signed off for the night by letting her supporters know she was heading home to "be near her weapons":



Welp! I'm going home early cause I don't know wtf is happening! I want to be near my weapons cause it's gonna be crazy if he wins! Lol


— Leslie Jones (@Lesdoggg) November 9, 2016
Once day broke on November 9th, Jones returned with several more Tweets about the election. She also shared a status from actor Jesse Williams, encouraging those who are downhearted today to "come together" and "be creative."



I'm with him. pic.twitter.com/ip0VEGuGgD


— Leslie Jones (@Lesdoggg) November 9, 2016
She also expressed much of the disbelief many American voters are feeling today, wondering if the aliens are finally on their way to take over Earth:



I think now the aliens are coming! They watch the election too lol. I'm sure they on the way! Met me on the bridge man when it goes down lol


— Leslie Jones (@Lesdoggg) November 9, 2016
Chris Evans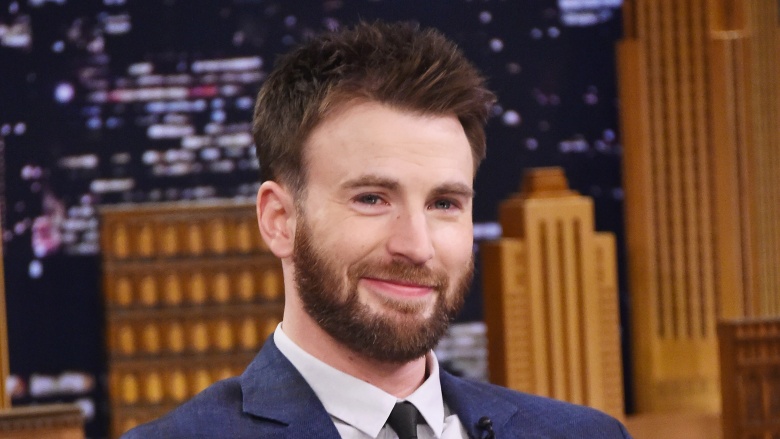 Getty Images
One of the more poignant reactions of the night came from Chris Evans—aka the star of Captain America—when he made his thoughts known with a late-night Tweet. "This is an embarrassing night for America," Evans wrote. "We've let a hatemonger lead our great nation. We've let a bully set our course. I'm devastated." His sentiments were echoed by many of his fans, who retweeted the status over 260,000 times.
Sarah Silverman
Getty Images
Comedian and actress Sarah Silverman's emotions bounced everywhere during the course of the evening. First, she pled with her fans to give her something to be hopeful for:



someone give me hope


— Sarah Silverman (@SarahKSilverman) November 9, 2016
Later, she expressed disappointment and her plans to escape on the mythical Boob McNutt's Ark (reference here for the uninitiated), and referenced the controversial U.K. Brexit vote:



Putin's gonna win this thing


— Sarah Silverman (@SarahKSilverman) November 9, 2016



Time to board Boob McNutt's Ark


— Sarah Silverman (@SarahKSilverman) November 9, 2016



When do we start googling "What is Brexit?"


— Sarah Silverman (@SarahKSilverman) November 9, 2016
Silverman, who was an outspoken supporter of Bernie Sanders, wasn't just all jokes, however. She also gave her fans a sad and hopeful message with a quote from Anne Frank—the little girl who died during the Holocaust and wrote what would one day become a very famous diary:



"In spite of everything, I still believe that people are really good at heart."

Anne Frank pic.twitter.com/40lgFTgJeJ


— Sarah Silverman (@SarahKSilverman) November 9, 2016
Kirstie Alley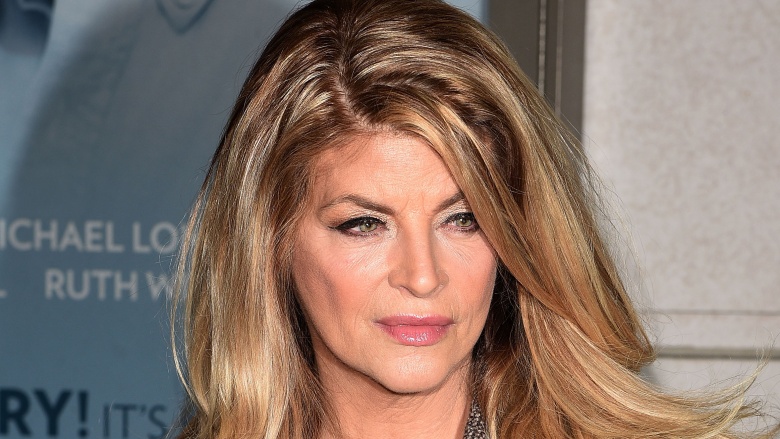 Getty Images
Among the smaller pool of celebrities who publicly backed Republican nominee Donald Trump, Kirstie Alley has been outspoken in her support for him so far, and that didn't change on Election Day. Alley spent much of November 8th on her Twitter account, encouraging voters to get out there and hit the polls. Following his successful election, Alley was naturally elated, and sent him a congratulatory message on Twitter:



CONGRATULATIONS PRESIDENT TRUMP! @realDonaldTrump against all odds ..against the establishment and even against most from the GOP..U did it!


— Kirstie Alley (@kirstiealley) November 9, 2016
The Cheers star must have came under some attack from Twitter over her post, because the next day, Alley also sent a few more Tweets regarding his victory, including one to help assure her fans that she still believes in basic human rights:



I'm gonna work to ensure civil, human & religious rights, hard fought for, stay in tact & help change the things that still need to change.


— Kirstie Alley (@kirstiealley) November 9, 2016
Stephen Baldwin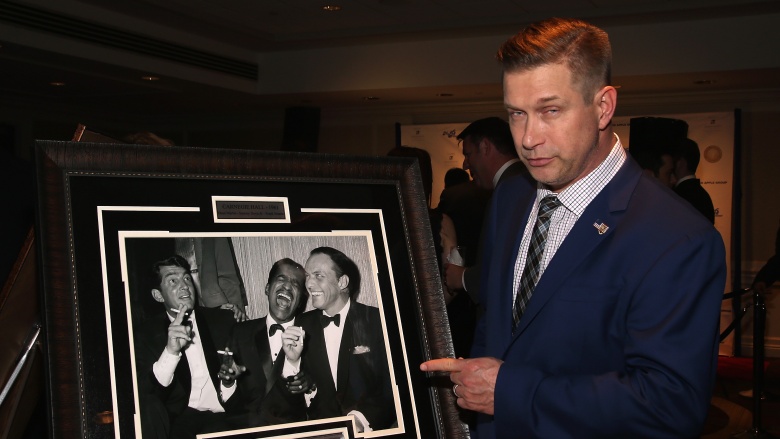 Getty Images
Actor Stephen Baldwin has made no secret of his support for Donald J. Trump, even going on the record with CNN last year: "I think he's fantastic. I love him. I think he'd make a great president. He's not a politician, and he doesn't care what anybody thinks. And that's why he's surging in the polls." Since that interview, Baldwin has outspokenly continued to support Trump via his social media accounts. After Trump secured his bid for the White House last night, Baldwin was one of the first to congratulate him, sending out a Tweet at 2:00AM:
Stacey Dash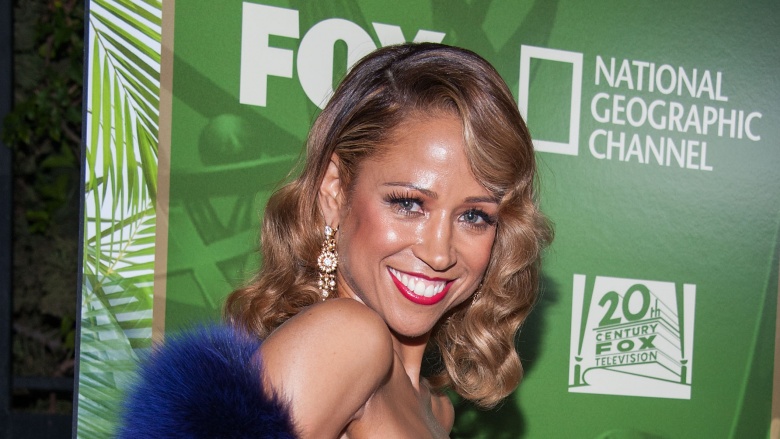 Getty Images
Although you may know her better from co-starring in Clueless with Alicia Silverstone, actress Stacey Dash has spent the last two years of her career as a contributor for Fox News. She supported Republican candidate Mitt Romney in the 2012 election and was in the GOP corner again in 2016 with her support of Donald Trump. Following Trump's victory late Tuesday night, Dash took to Twitter with her belief that America will finally be great again:
Scott Baio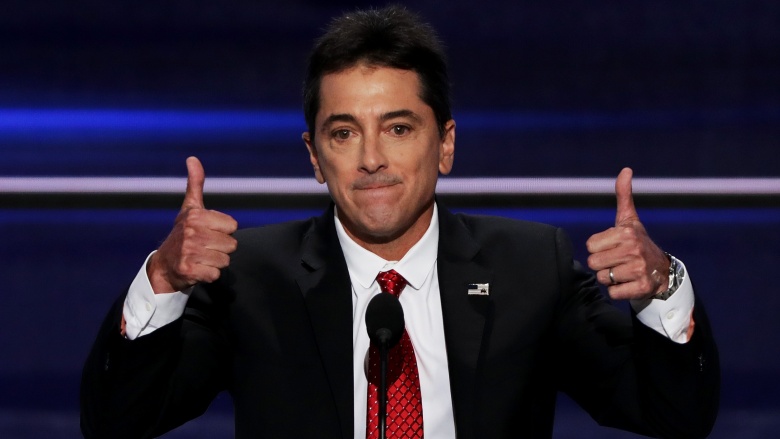 Getty Images
Chachi loves Trumpie. At least, that's the message that Scott Baio's been sending his fans ever since Trump clinched the GOP nomination. As Baio explained early on November 9th, he's supported every Republican candidate since Reagan:



I campaigned for President Reagan. It was the 1st time I ever voted. I've campaigned for every GOP since. pic.twitter.com/IwNeFxYD6S


— Scott Baio (@ScottBaio) November 9, 2016
So naturally, Baio was overjoyed when Trump secured the 270 electoral votes he needed to win, and sent out a congratulatory 2AM Tweet to both Donald and Melania Trump:



Great faith in God works. Mr @realDonaldTrump I'm proud to call you President of the United States of America. And First Lady @MELANIATRUMP


— Scott Baio (@ScottBaio) November 9, 2016
Azealia Banks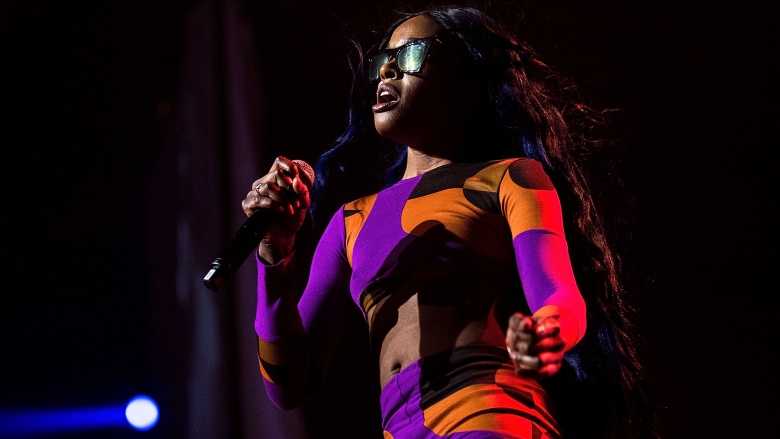 Getty Images
Rapper and singer Azealia Banks has had a complicated on-again and off-again relationship with the Republican candidate. Banks expressed early support for Trump as an anti-establishment candidate, before she abandoned the Trump train following the revelations of his Access Hollywood tape and comments to Billy Bush. So naturally, many fans were wondering what Banks would have to say following Trump's election as President, and naturally, Banks responded with some of the most over-the-top posts of the night—even mocking fellow celebs Katy Perry and Lady Gaga—via her Instagram and Facebook accounts (she's been banned from Twitter.)