Sparks Fly During Meghan McCain's Return To The View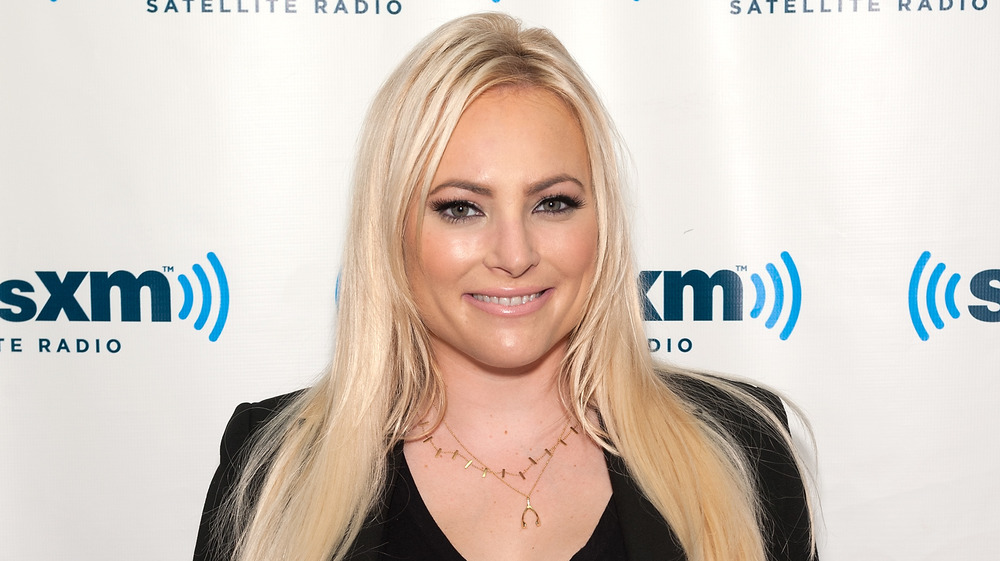 D Dipasupil/Getty Images
Meghan McCain went on maternity leave from her position on The View in September 2020. Shortly after she left, she welcomed her daughter Liberty Sage McCain Domenech on Sept. 28, 2020. "I've been loving every moment with Liberty and have been so appreciative of the time ABC has given me," McCain told People. "There has been so much that has happened since Liberty's arrival, so I'm so excited to bring my perspective back to The View," she added.
McCain's views on motherhood might have changed since her daughter's birth, but one thing that remained the same was her political leanings. Her co-hosts learned that the hard way as soon as McCain made her return on Jan. 4, 2021. McCain has long represented the conservative viewpoint on a show where the majority of the hosts skew left. Of course, this is great for TV, and if you've ever watched The View, you know that celebrities arguing about things is basically the basis of the show. 
It's no surprise then, that when McCain returned, she got into it with her co-hosts about their differing views on Donald Trump and the recent presidential election. Read on for all the deets on the latest drama.
Meghan McCain couldn't believe her co-hosts' political views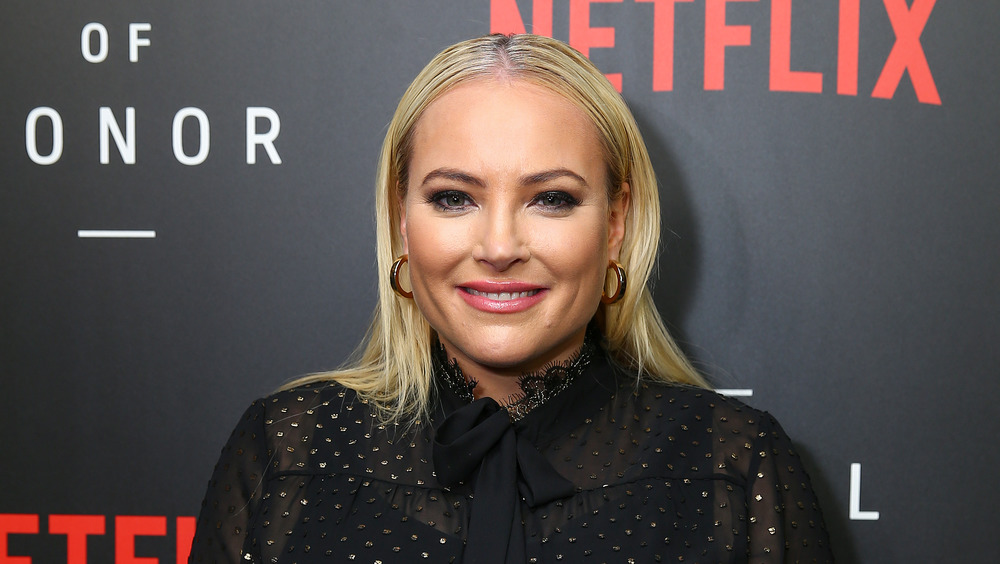 Tasos Katopodis/Getty Images
When Meghan McCain returned to The View on Jan. 4, 2021, she was ready for a fight. The fight in question? The co-hosts' conflicting views on President Trump's phone call asking the Georgia Secretary of State to find more than 10,000 "missing" votes, as reported by the Washington Post. To make a long story short: the call cast Trump in a bad light, something McCain admitted but also refused to condemn Trump. "I don't think he's trying to stage a coup. He's ranting, and he's pissed off because he's irrelevant right now, and Biden's about to take his seat in the office," she said. "I think people are taking this way too seriously right now."
McCain's co-hosts did not agree. They continued to argue, suggesting that Trump was trying to cheat his way to victory, with McCain injecting to posit that he was not. She mostly got into it with Joy Behar, who argued that there was no reason at all to investigate missing votes in Georgia. "You're a proud, progressive leftist, but I am a proud conservative," McCain told Behar. "...The idea that the only reason people voted for President Trump in the last election is that they were lied to and they're morons who are just being fed information is not only disrespectful but wildly inaccurate!"
Anyway, it looks like things are finally back to normal on The View.