Why You Won't See Angelina Jolie On The Hollywood Walk Of Fame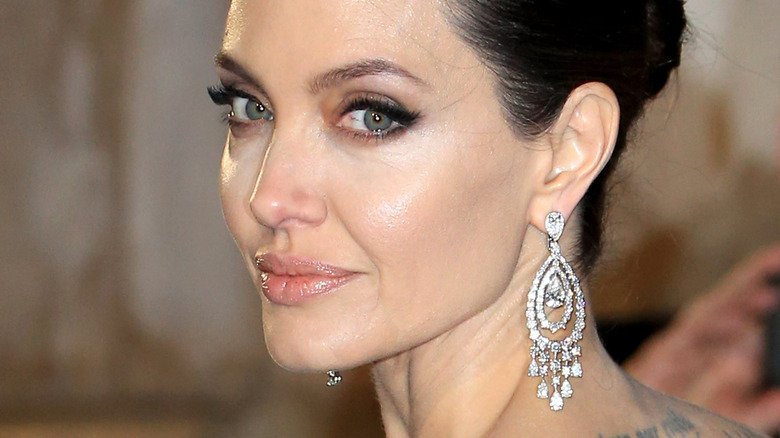 Shutterstock
With three Golden Globes and an Academy Award under her belt, many would expect to see Angelina Jolie's name included on the coveted Hollywood Walk of Fame. However, that's not the case.
But before we get into all of that, let's recap Jolie's rise to fame. The star was born to Hollywood actors Jon Voight and the late Marcheline Bertrand welcomed in 1975, and she snagged her first movie role at the age of six when she appeared alongside her dad in 1982's Lookin' to Get Out with Burt Young. Her starring role in the 1998 HBO biopic Gia earned her a Golden Globe and Screen Actors Guild award before she went on to earn an Academy Award for Best Supporting Actress for Girl, Interrupted in 2000. Her starring roles in films like Mr. and Mrs. Smith, Salt and Maleficent helped set the stage for her marquee Hollywood status. Not to forget her transition behind the camera as a director of films including Land of Blood and Honey, Unbroken, and By the Sea, which she co-starred in with her then-husband, Brad Pitt. 
With her being thrust into Hollywood at an early age and achieving critical acclaim, it's surprising to learn of her absence on the Hollywood Walk of Fame. So what gives? Keep on reading to find out the reason for her absence. 
Angelina Jolie might not have time or interest in applying for a star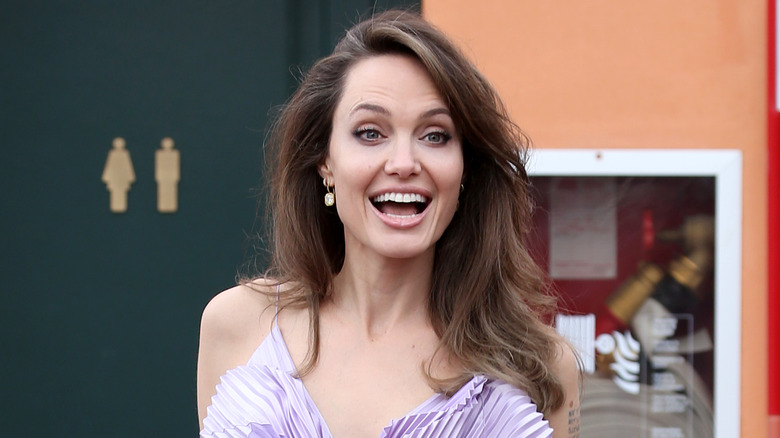 Franco Origlia/Getty Images
According to Hollywood Walk of Fame producer Ana Martinez, who spoke with Nicki Swift in July 2021, there could be a purely practical reason that — wait for it — Angelina Jolie has never even been nominated for a star on the Hollywood Walk of Fame. Unbelievable, right? Well, considering both Jolie's extensive philanthropic work as an activist and humanitarian, and the Walk of Fame star's $50,000 price tag, Martinez speculated that Jolie (and Brad Pitt, who also shockingly has never been nominated) would rather see that kind of money spend elsewhere — perhaps towards some charitable contribution.
Outside of that logical reasoning, the somewhat tedious nomination process could also be a hindrance. According to Today, the honoree first is nominated by a friend, family member, or even a wealthy fan with the right connections. They then have to sign a pledge accepting their nomination and promising to attend the highly-publicized star unveiling ceremony. The star then fills out the time-consuming application that includes a list of their professional achievements, accolades, community service-driven work. Once the lengthy application is completed, the Hollywood Chamber of Commerce reviews it among the hundreds of other applicants competing for a few dozen special spots. Selected honorees are given a two-year deadline to schedule their appearance at the dedication ceremony, or else they'll have to start the application process all over again. 
Considering Angelina Jolie's busy work schedule and raising her six children, it's not too much of a surprise she hasn't gotten around to attempting the lengthy process.