Harry Styles Vs Olivia Wilde: Which Star Has The Higher Net Worth?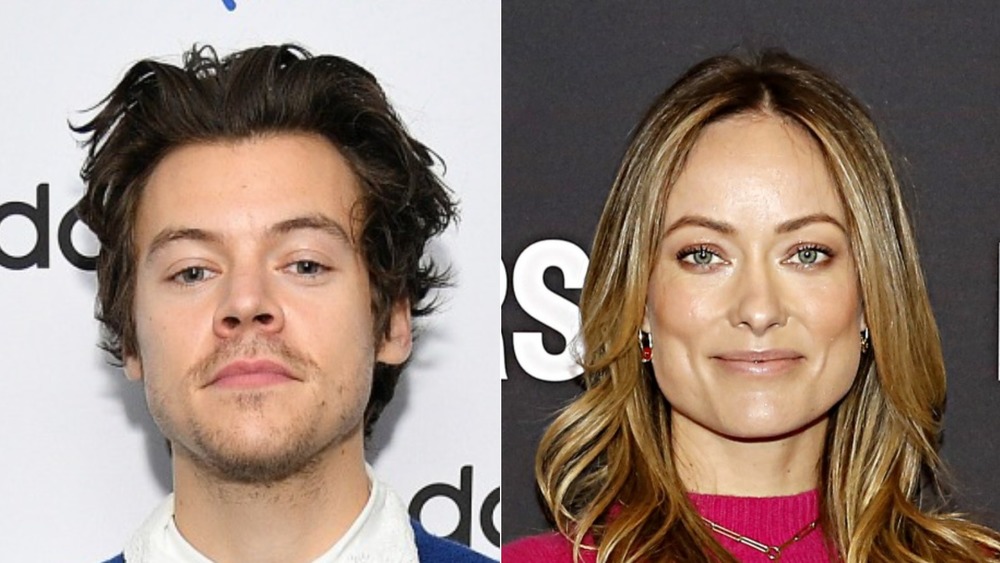 Dia Dipasupil, Rachel Murray/Getty Images
The internet was set ablaze when a picture surfaced of heartthrob Harry Styles and the stunning actress-turned-filmmaker Olivia Wilde holding hands at a wedding. Sources immediately came out of the woodwork claiming that the pair had actually been dating "for a few weeks." Cue the cacophany of collective gasps everywhere. EEK! "They were in Montecito, California this weekend for a wedding," one source divulged to People. "They were affectionate around their friends, held hands and looked very happy. They have dated for a few weeks."
And fans wasted no time, either. Fans and stans alike immediately got to work dissecting every nook and cranny of the possible celeb romance, while also spewing out potential couple names.( Stylde, anyone? Holivia?) But one thing that is sure to set tongues wagging is this power couple's combined net worth, ya know, should they ever decide to.... er, combine. While both are extremely financially successful in their own right, we can't help but wonder who brings in the bigger bucks. Keep reading to find out which part of this presumed A-list duo is bringing in more bacon... serving up a bigger slice of the proverbial pie... winning more stacks of bread... and so on and so on. You catch our drift.
How does Harry Styles' net worth compare to Olivia Wilde's?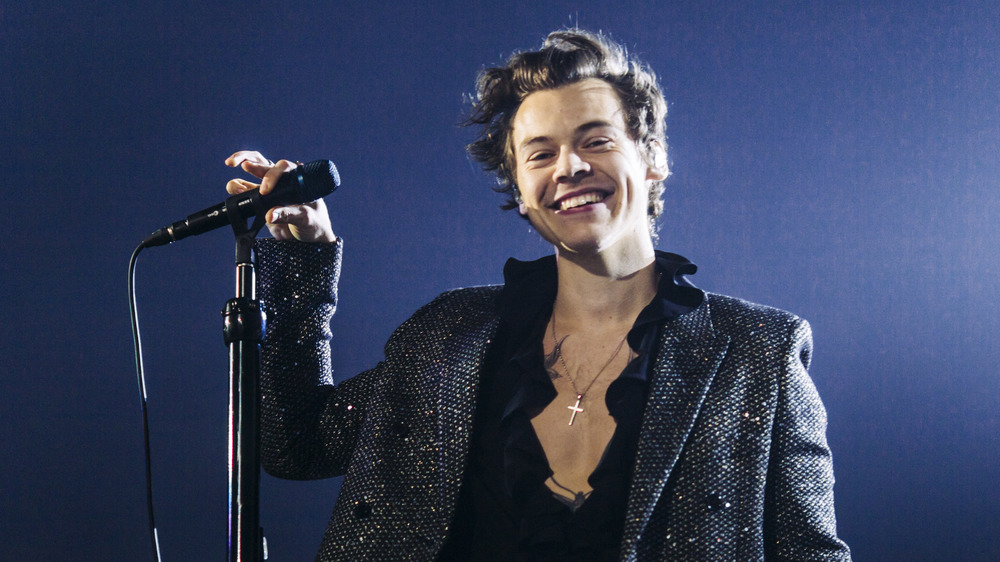 Handout/Getty Images
As it turns out, the more financially sound member of this alleged new celeb couple is... drumroll please... triple-threat English singer, songwriter, and actor Harry Styles!
According to Evening Standard, as of August 2020, the former One Direction band member was worth a whopping $75 million. Phew. That's a lot of dough! The publication reports that Styles is also the wealthiest former member, citing his contract with Gucci, as well as his various acting gigs, for the discrepancy. 
But make no mistake about it — Olivia Wilde is doing just fine on her own, thank. you. very. much. As reported by Celebrity Net Worth, the A-list actress is worth a healthy $20 million. Not too shabby, eh? It's reported that her work in projects such as House, Tron: Legacy, The Change-Up, Cowboys & Aliens, and The Lazarus Effect have helped to solidify that solid bank roll. It's also worth noting that Wilde has appeared in several music videos as well, including that of Drake's 2018 "Nice for What" video. It remains to be seen, however, as to whether or not Wilde makes a cameo in one of Style's solo projects. To be determined, we suppose.