Celebs Who Lost A Fortune Through Divorce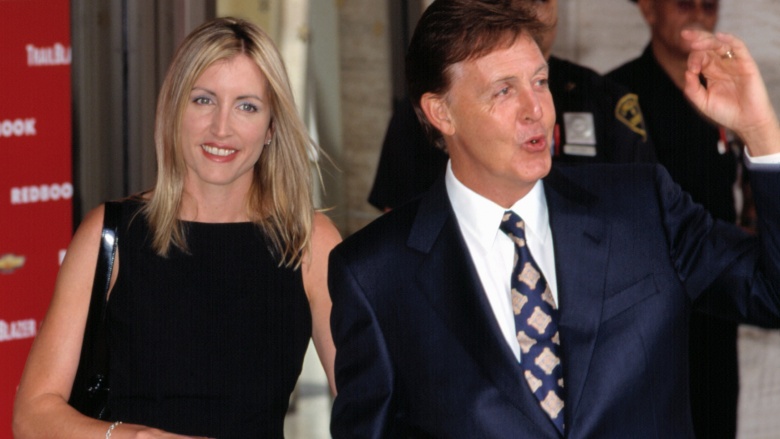 People love celebrities for the drama they create on stage and screen, but they seem to love the drama of celebs' private lives even more so. One of the questions that whets people's appetites the most is how much money is exchanged when celebrity couples part ways. Well, we were able to find out some of the sums that changed hands when these spouses felt they had to call it quits.
Michael Jordan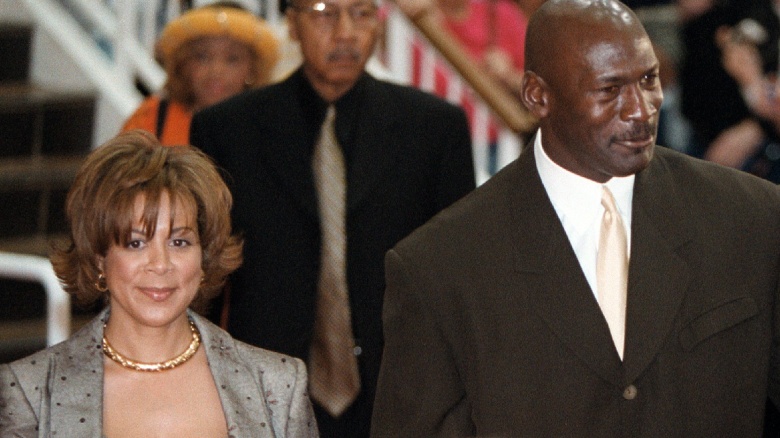 Getty Images
Former Chicago Bulls star Michael Jordan and Juanita Vanoy knew each other for about five years before they got married in Las Vegas back in 1989. Despite the Vegas marriage, they stayed together for 17 years, eventually filing for divorce in December 2006. Except for "irreconcilable differences," the reasons for the divorce have never surfaced, despite various offers for tell-alls that Vanoy is alleged to have received. The two ended their marriage in an amicable and dignified manner. However, like most divorces, that doesn't mean this left everyone smiling. When all was said and done, the divorce cost Jordan an estimated $168 million and one mansion in Chicago. Jordan learned his lesson from this, as he made his second wife, Yvette Prieto, sign a prenup.
Arnold Schwarzenegger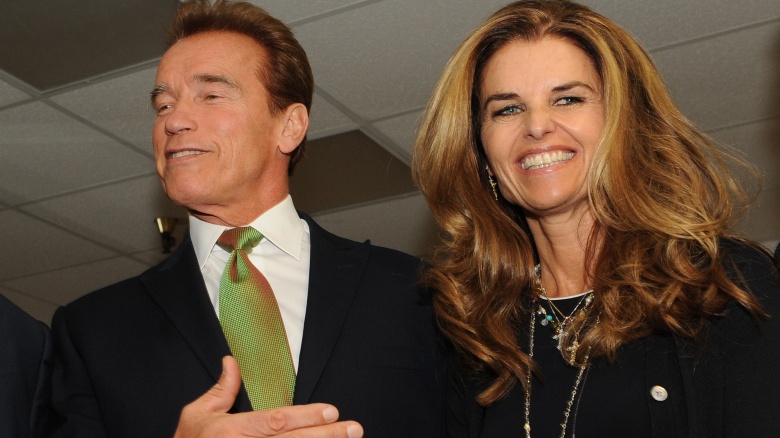 Getty Images
Arnold Schwarzenegger and Maria Shriver were the ultimate Hollywood couple. Rich, famous, and powerful, for 25 years they had a life for which most people yearn. They did, that is, until news of Schwarzenegger's extramarital affair and love child came to light and ended everything in 2011. In an interview with Howard Stern, Schwarzenegger admitted that the end of his marriage was his biggest failure, taking all the blame on himself. This is probably why he was okay coming to a fifty-fifty split of his estimated $400 million fortune.
Mel Gibson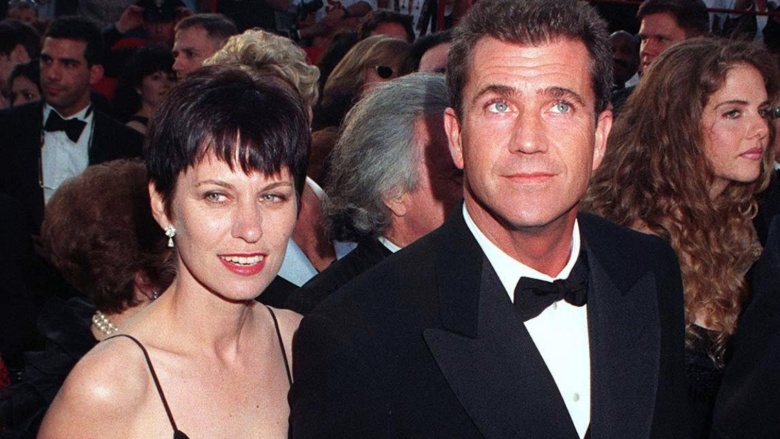 Mel Gibson had to pay through the nose when his first wife, Robyn Moore, a former dental nurse, divorced him after 31 years of marriage. Moore filed the paperwork in 2009, following Gibson's revelation of a child he fathered with the woman who would be his second wife, Oksana Grigorieva. Once the divorce was finalized in December 2011, Moore, the mother of seven of his eight children, got a reported $425 million, roughly half of his vast fortune. Not only that, in 2012, a judge ruled that Moore would receive half of Gibson's pension benefits as well. Fortunately for Gibson, he got to save a little money when Grigorieva divorced him. She was due to receive $750,000 in a series of payments, but lost about $375,000 of that when she spoke about her and Gibson's relationship on the Howard Stern Show.
Neil Diamond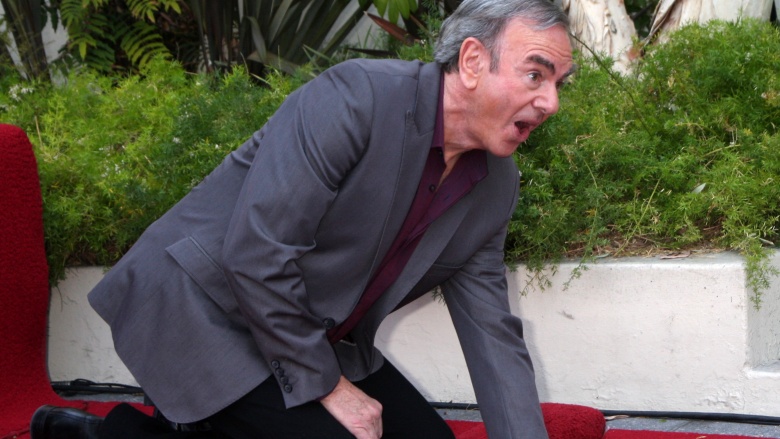 Neil Diamond and Marcia Murphey, his second wife, had one of the biggest divorces in history when they split in 1995. After 26 years of marriage, Murphey filed for divorce, citing irreconcilable differences. In the end, she received about half of Diamond's fortune, approximately $150 million. The good thing is that Diamond doesn't bear any ill will towards his ex-wife. He has said of her, "she's worth every penny." What a nice guy.
Sir Paul McCartney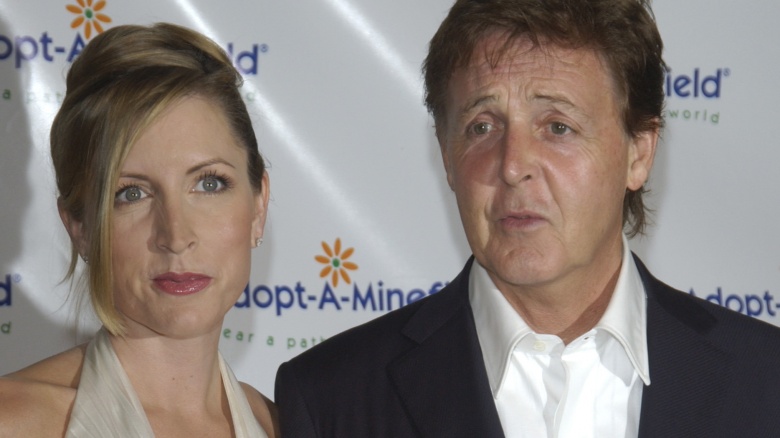 When former Beatle Paul McCartney married entrepreneur and environmentalist Heather Mills in June 2002, many of his fans had their doubts about the relationship. It turns out those doubts were not totally unfounded. Just four years later, the couple separated, finalizing their very public and bitter divorce in 2008. As a settlement, Mills received $48.6 million, which is a fraction of the $250 million she sought. When speaking of his marriage to Mills, McCartney referred to it as a "prime contender" for his worst decision in ten years.
Madonna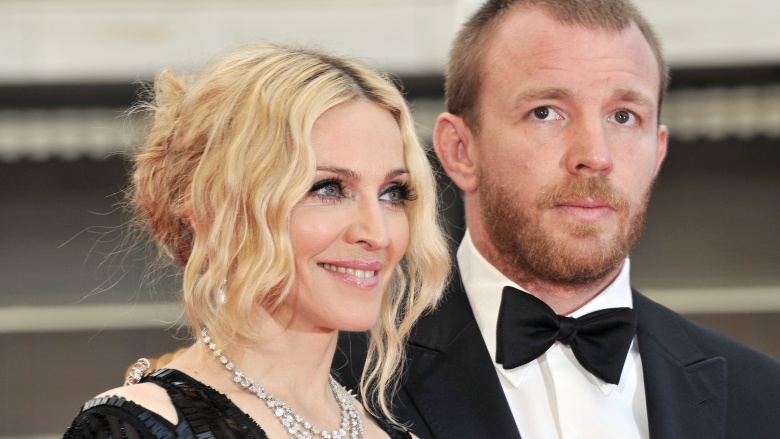 Getty Images
Many people were surprised when Madonna married then-fledgling director Guy Ritchie in 2000. Despite people's surprise, the couple managed to stick it out for eight years before things went south. The reasons for why the couple split vary, depending on who you talk to, but when the his-fault/her-fault divorce was over in 2008, Ritchie walked away with a nice chunk of change. Madonna had to pay her ex-husband a reported $92 million. He also received ownership of their country home and a London pub they had owned together.
Tiger Woods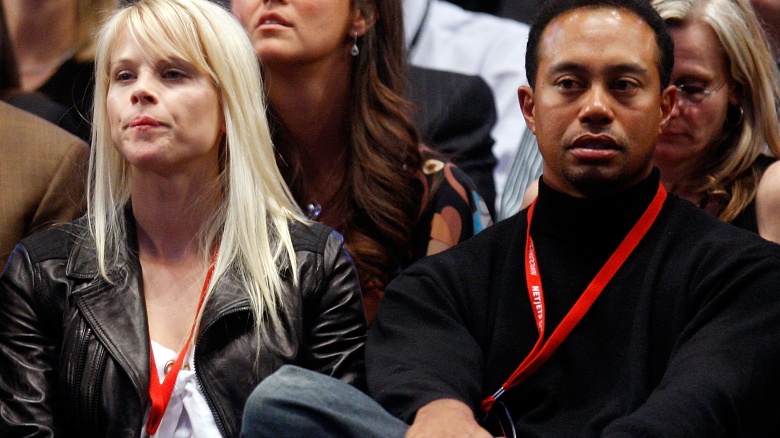 Getty Images
Tiger Woods and his ex-wife, and former model, Elin Nordegren appeared on headlines everywhere when their six-year marriage collapsed in 2010 due to Woods' infidelity. But while everyone knows why they divorced, reports vary as to what Nordegren received as part of their settlement. Early reports said that she would receive $750 million, which was a whole $150 million more than what Woods was worth at the time. Later reports claimed Nordegren received $100 million. As of February 2015, Woods allegedly still owed his ex approximately $54 million.
Michael Douglas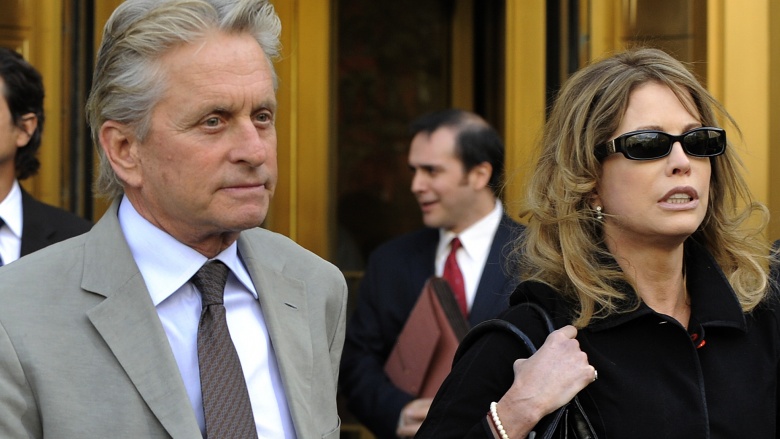 Getty Images
Michael Douglas, and Diandra Luker, daughter of an Austrian diplomat, had been married for 23 years before their divorce was finalized in 2000. The settlement cost Douglas an estimated $45 million. But it didn't end there. In late 2010, early 2011, Luker filed suit claiming she was entitled to some of Douglas' paycheck from Wall Street: Money Never Sleeps because the original 1987 film was made during their marriage. This continued vehemence is probably why, in a 2013 interview, Douglas said "we should have ended that marriage eight or 10 years earlier."
Phil Collins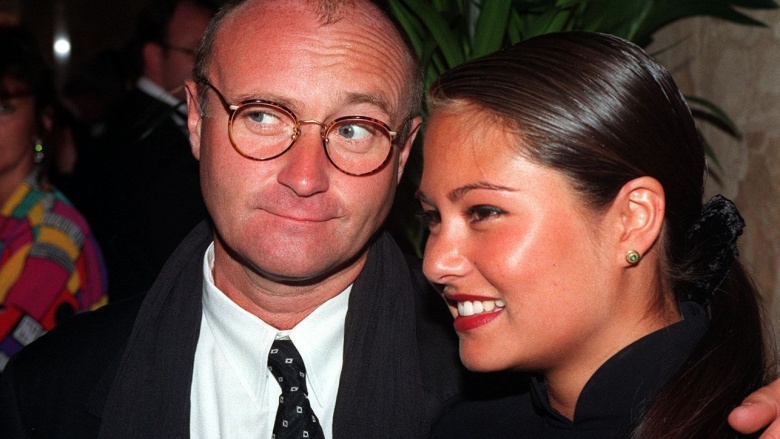 Getty Images
Genesis frontman and successful solo performer Phil Collins and his third wife Orianne Cevey's 2007 divorce was a tad rough on the singer. At the time, the combination of that and the incessant criticism Collins received over his 40-year-long career drove the singer to contemplate suicide. And those thoughts had nothing to do with the $46.7 million payout Cevey received as settlement. Since then, Collins has worked through his depression. Now, he says of his ex "I don't actually know why we got divorced. We are still friends."
James Cameron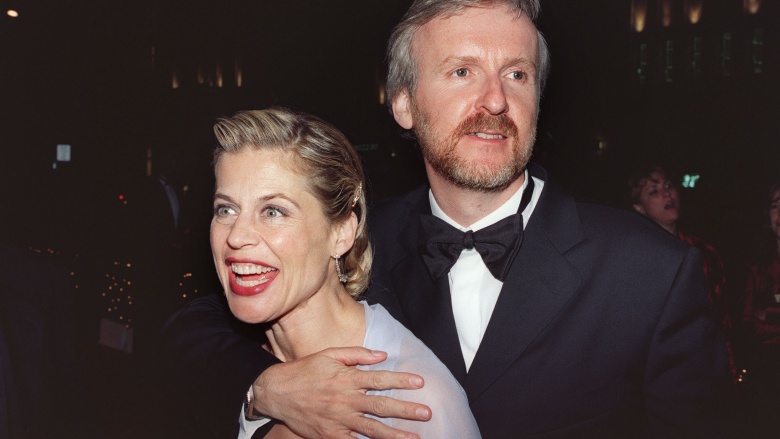 Getty Images
James Cameron and Linda Hamilton, star of Cameron's Terminator 2: Judgement Day (and his fourth wife), had a brief marriage even by Hollywood standards, lasting from 1997 until 1999. The couple's marriage ended when Cameron met the woman who would become his fifth wife, Suzy Amis, on the set of Titanic. Cameron and Hamilton's divorce ended with a titanic payday for Hamilton. Cameron had to pay her a reported $50 million dollar settlement. But don't feel too bad for Cameron. He's reported to be worth an estimated $700 million. So $50 million is just a drop in the bucket for him.
Kelsey Grammer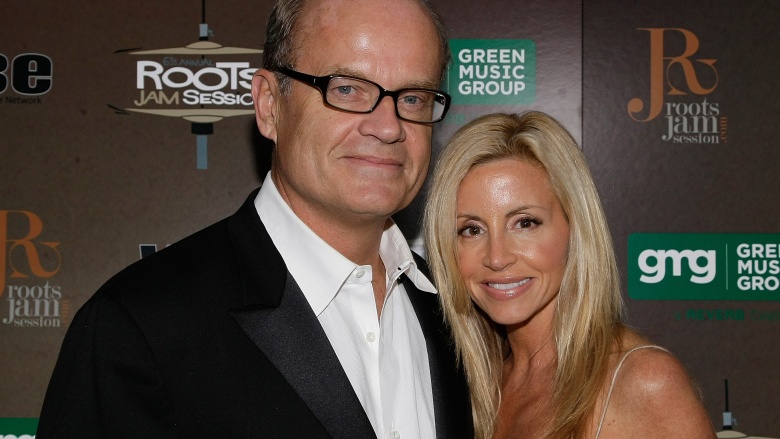 Getty Images
Kelsey Grammer and television personality Camille Donatacci had a bit of a messy divorce. When their 14-year marriage ended in 2011, the former couple didn't shy away from letting others know how they felt about each other. In an interview with Us Weekly, Donatacci referred to Grammer as a rude word for a male appendage. Grammer, in an interview with Oprah Winfrey, did not mention his ex by name, but he did mention that their marriage "was pretty much over as soon as it began." When their divorce was finalized in 2012, Grammer had to pay a reported $30 million to Donatacci.
Kevin Costner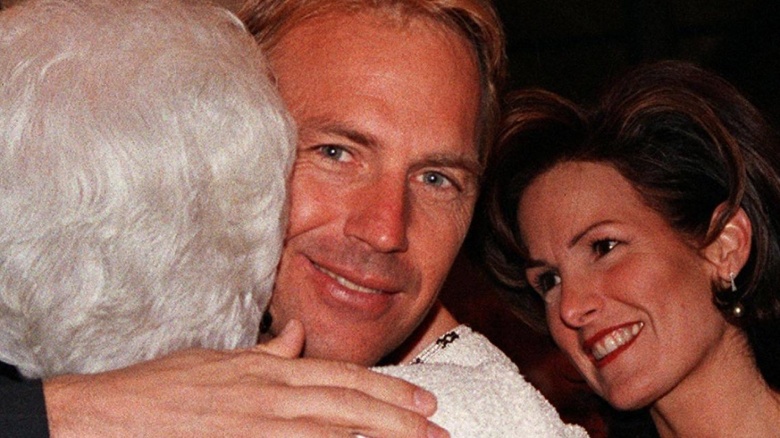 Getty Images
Kevin Costner and his first wife, Cindy Silva, were college sweethearts before they married in 1978. But their marriage wasn't a storybook one. Silva endured stories of Costner's philandering, his rigorous and self-imposed work schedule, and a few of his professional disappointments before it became too much for her, which resulted in their marriage ending in 1994. While the two were able to resolve their divorce privately, rumors spread that Costner ended up paying Silva approximately $80 million.
Harrison Ford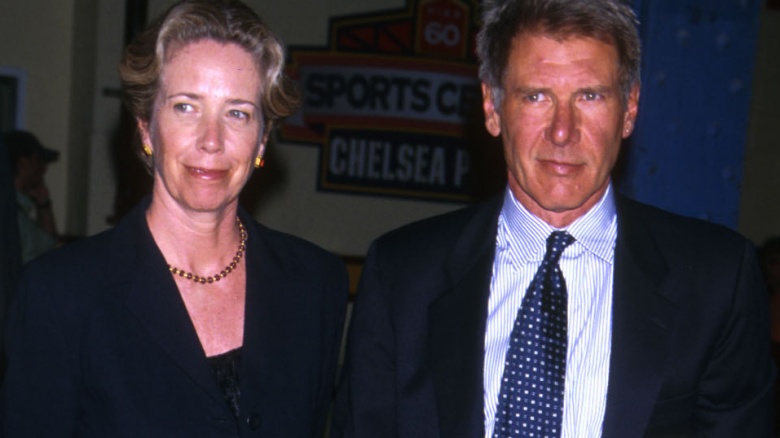 Getty Images
Star of the Star Wars and Indiana Jones film franchises Harrison Ford and his second wife, film and television writer Melissa Mathison, had what was considered one of the strongest marriages in Hollywood since they wed in March 1983. But that perception ended when Mathison filed for divorce on August 23, 2001, citing irreconcilable differences as the reason. The divorce is reported to have been amicable, and when it was finalized in 2004, Ford wound up paying somewhere between $85 million and $118 million. The discrepancy between estimates is probably due to Ford's admirable protection of his private life.
Steven Spielberg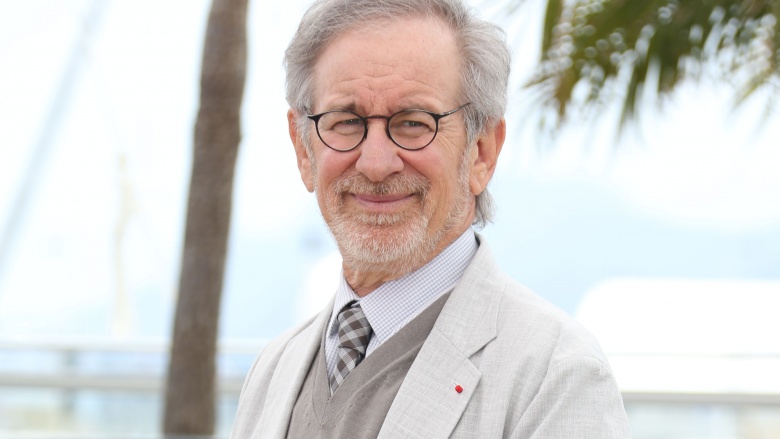 Steven Spielberg and his first wife Amy Irving, star of Tuck Everlasting and Deconstructing Harry, met when Spielberg was casting for Close Encounters of the Third Kind in 1976. She didn't get the part, as he felt she was too young for the role he had in mind. Instead, Spielberg and Irving began dating on and off, before marrying in November of 1985. But their marriage didn't last too long. After three-and-a-half years of pressures from stressful careers, the two split up in 1989. At the time, the $100 million settlement Spielberg paid to Irving was the third largest in history.
Roseanne Barr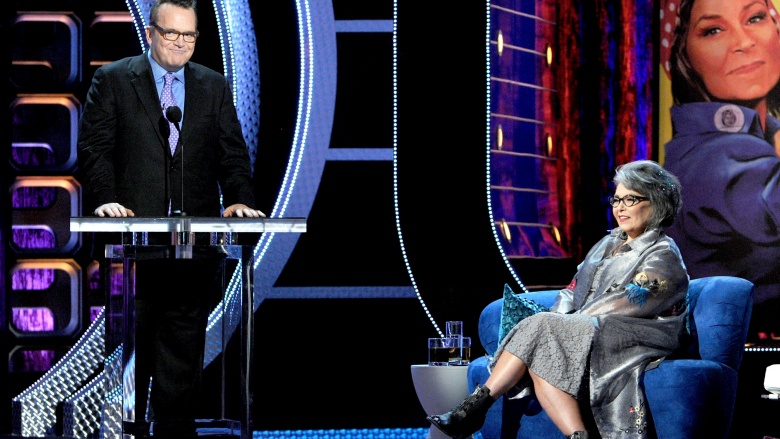 Getty Images
Roseanne Barr and fellow comedian and Roseanne castmember Tom Arnold had a complicated relationship even before they got married, due to Arnold's addiction problems. Once he sobered up, the two wed in 1990, but then divorced in 1994. When the bitter public battle ended, Arnold was awarded an estimated $50 million. The two then didn't speak and pretty much stayed completely away from each other for 18 years, until Arnold appeared on Barr's Comedy Central Roast. There the two greeted each other happily and reconciled. Since then, the two have been known to trade playful jabs at one another over Twitter.