The Real Meaning Behind Cry Baby By Megan Thee Stallion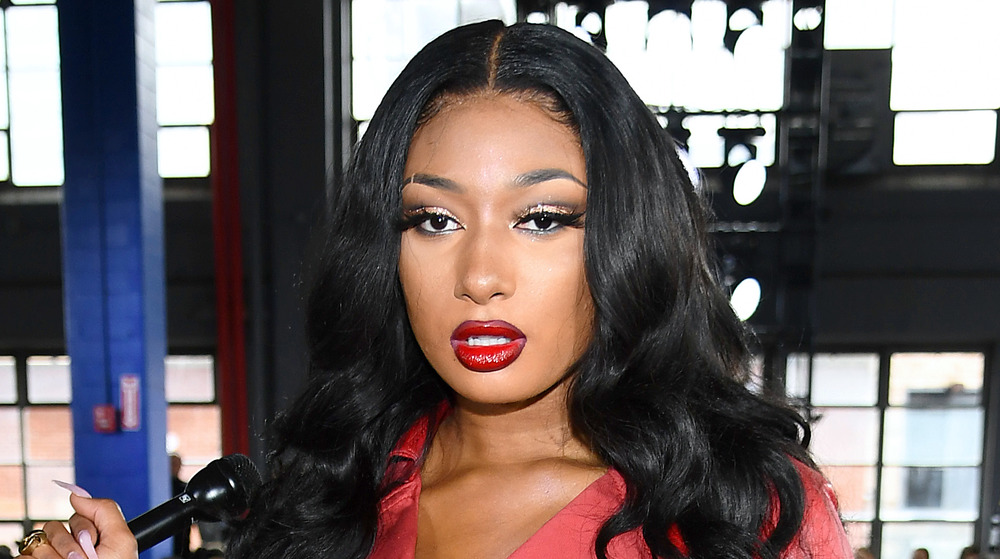 Dimitrios Kambouris/Getty Images
Megan Thee Stallion had one of the biggest years in 2020 after landing on the XXL Freshman cover just the year before. The Houston native had already garnered top spots on the Billboard Hot 100 with her hit singles "Savage," "Cash Sh*t" and "Hot Girl Summer," in addition to recording a collab with Nicki Minaj and working with other high profile artists like Beyonce and Cardi B. By the time she released her debut album, Good News, in November 2020, Megan was the "hot girl" in hip hop and had everyone's attention. 
The debut album hosted several collaborations including, "Do It On The Tip" with City Girls, "Movie" featuring Lil Durk, "Freaky Girls" featuring Sza, and "Go Crazy" featuring 2 Chainz and Big Sean, as noted by The Daily Californian. It was her third collab with Da Baby called "Cry Baby" that gave her another hit single and, subsequently, a popular dance challenge. The two had already made waves with their singles "Cash Sh*t" off Megan's Fever EP and "Nasty" off Da Baby's album, Blame It On Baby. "Cry Baby" took that buzz a step further, showcasing the perfect dynamic of flow and catchy, aka the type of beat that motivates fans to shake a little something.
So what's the meaning behind the sizzling track? We discuss Megan Thee Stallion's "Cry Baby" after the jump. 
The "Cry Baby Challenge" was an internet sensation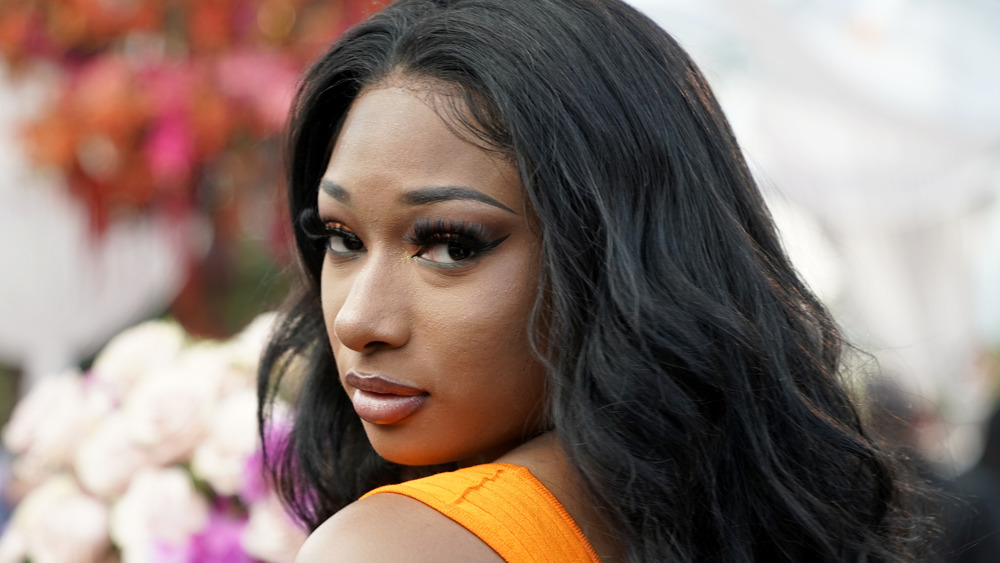 Erik Voake/Getty Images
Da Baby helps set the tone for the meaning behind Megan Thee Stallion's "Cry Baby" as he starts the hit off with pretty sexually suggestive lyrics. "Her friends and mom hate me (Go)/ Lay down on the bed, do the crybaby (Mmm)," the North Carolina native raps, as noted by Genius. Throughout the track, the two chart-topping emcees rap about their very active sex lives, with both claiming to have such high body counts that their friends and parents complain and turn into a "cry baby" about it. The track's catchy beat replays a sample of a crying child amid drums and 808s that make way for some stellar twerking sessions.
After Megan spawned the "Cry Baby Challenge" on her Instagram in December 2020, several fans and even celebs uploaded videos trying their knees at the newest twerk dance challenge. Later that month, Megan shouted out fellow female rapper Mulatto for her version of the dance, Billboard reported. But, by January 2021, Megan shared a video of a fan's dog who showed out when he did his own "Cry Baby Challenge," sending the internet into a frenzy. 
It's clear Megan and Da Baby make magic together, so maybe they have another collab up their sleeve. Stay tuned!