The One Thing Ben Affleck Regrets Doing With Jennifer Lopez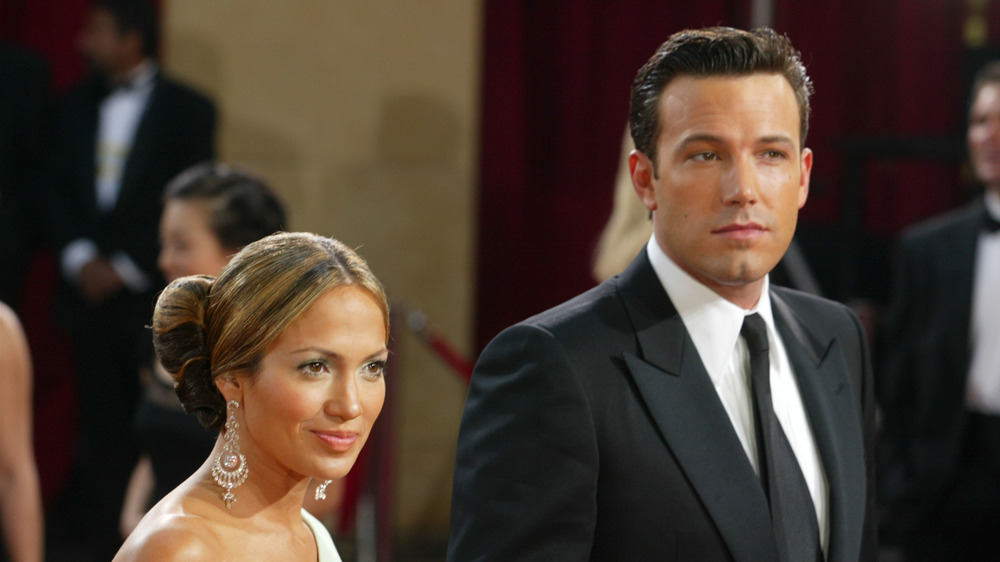 Kevin Winter/Getty Images
Ben Affleck and Jennifer Lopez have quite the history. After dating for two years before calling off their engagement in 2004, the former couple remains one of the most famous celebrity pairings ever. They first met in 2002 on the set of their film Gigli, The Blast reported. Lopez was married to her second husband Chris Judd at the time, but sparks flew between her and Affleck. After splitting with Judd in June 2002 (as noted by OK! Magazine), the Selena star was in the clear to embark on a public romance with Affleck. However, rumors about her new romance started budding before her divorce from Judd was ever announced.
With both Lopez and Affleck being notable Hollywood stars at the time their romance kicked off, the celebrity couple quickly acquired the nickname "Bennifer." After just a few months of dating, the pair sent the media into a frenzy when they announced their engagement in November 2002, per The Blast. While planning their wedding, the two were also filming their second movie together, Kevin Smith's film Jersey Girl. The flick came after their first film Gigli bombed at the box office and received a series of poor reviews by the press after its August 2003 release. But if you thought making movies with his ex-fiancée was Affleck's biggest regret from his time with Lopez, you'd be horribly wrong.
Ben Affleck once visited Jenny's block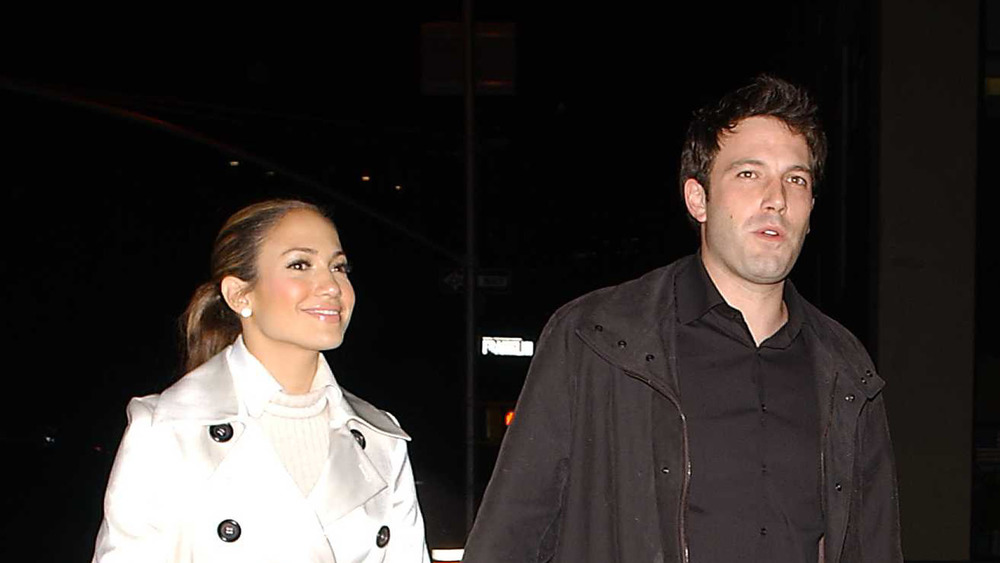 Arnaldo Magnani/Getty Images
In addition to Gigli and Jersey Girl, Ben Affleck and Jennifer Lopez shared the screen together on a third project that the Good Will Hunting star grew to regret, as noted by The Things. During the height of their Hollywood romance, Lopez released the visual to her 2002 hit "Jenny From the Block." The video brought the Maid in Manhattan star back to her roots in the Bronx, N.Y. Considering how infatuated "Bennifer" was with each other at the time, the singer opted for Affleck to appear in the video, in which he rubbed sunscreen on her bottom.
But, after their 2004 split, when fanfare around their two-year relationship had dwindled, Affleck opened up about what he regretted most about their time together. While speaking with The Daily Record in 2008, Affleck confessed how much he hated appearing in the video. "If I have a regret, it was doing the music video," he admitted. "But that happened years ago. I've moved on." At least he was honest.