The Real Reason Melania Trump's Chief Of Staff Stephanie Grisham Resigned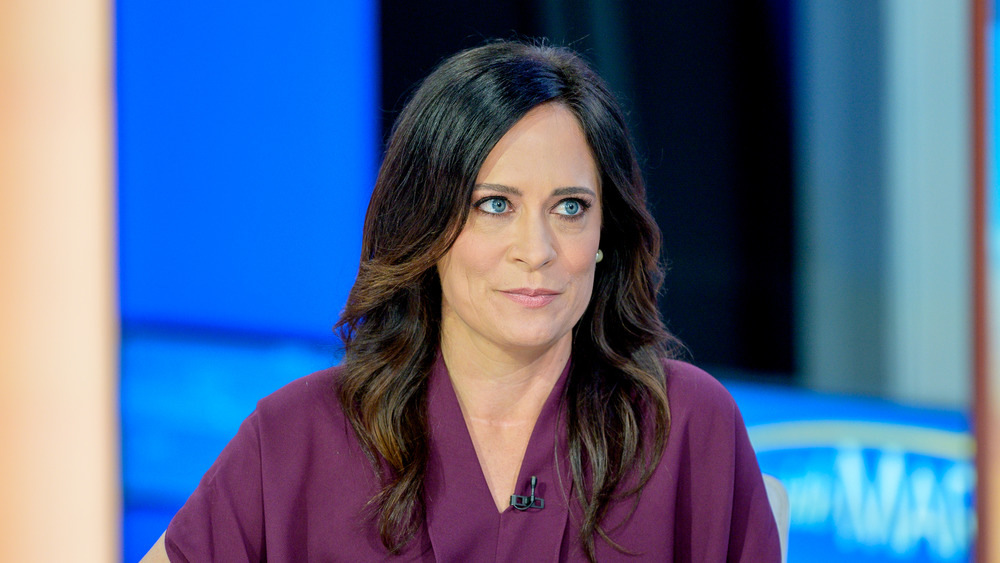 Roy Rochlin/Getty Images
And one by one, the house of cards is crumbling down. Only this time it's FLOTUS Melania Trump that's left reeling by the abrupt resignation of her top aide, Stephanie Grisham.
As reported by CNN, Grisham confirmed in a statement that she had indeed resigned from her position serving as the first lady's chief of staff at the White House — with just two weeks left to go. "It has been an honor to serve the country in the White House. I am very proud to have been a part of Mrs. Trump's mission to help children everywhere, and proud of the many accomplishments of this Administration," Grisham explained. (She also repeated this sentiment on Twitter.)
Grisham's resignation on Jan. 6, 2021, effective immediately, comes on the heels of the violent protests that broke out at the U.S. Capitol building by angry rioters who are under the false notion that the 2020 presidential election was stolen from Donald Trump. But is that the reason Grisham opted to suddenly step down from her integral role at the White House?
Stephanie Grisham's role at the White House has been ever-changing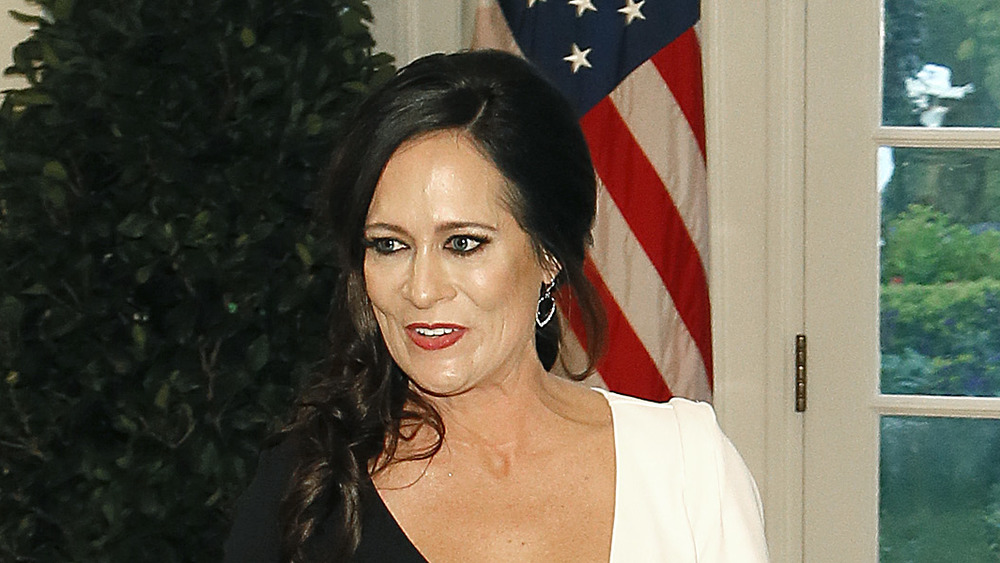 Paul Morigi/Getty Images
Before delving into the why behind Stephanie Grisham's sudden resignation, let's go back to the beginning, shall we? 
Stephanie Grisham first landed a role working for the Trumps in 2015 when she accepted a position with the then-presidential hopeful and his campaign to "Make America Great Again," per CNN. Grisham's role, described as a "press wrangler," ultimately landed her a gig in the White House as a deputy press secretary under the supervision of Sean Spicer following Trump's victory. 
Her time as deputy press secretary was brief, however, and in March 2017 Grisham was eventually pulled over to the East Wing as an aide to First Lady Melania Trump. In 2019, however, Grisham was once again summoned by President Donald Trump to serve as his third press secretary, replacing press secretary number two Sarah Huckabee Sanders. Hey, third times the charm, right? Wrong. The position proved to be short lived for Grisham. In 2020, she was replaced by Trump's reigning press secretary, Kayleigh McEnany. Once again, Grisham made the trek back to the East Wing, to assume her role as a top aide, chief of staff, to Melania Trump.
The timing of Stephanie Grisham's resignation is telling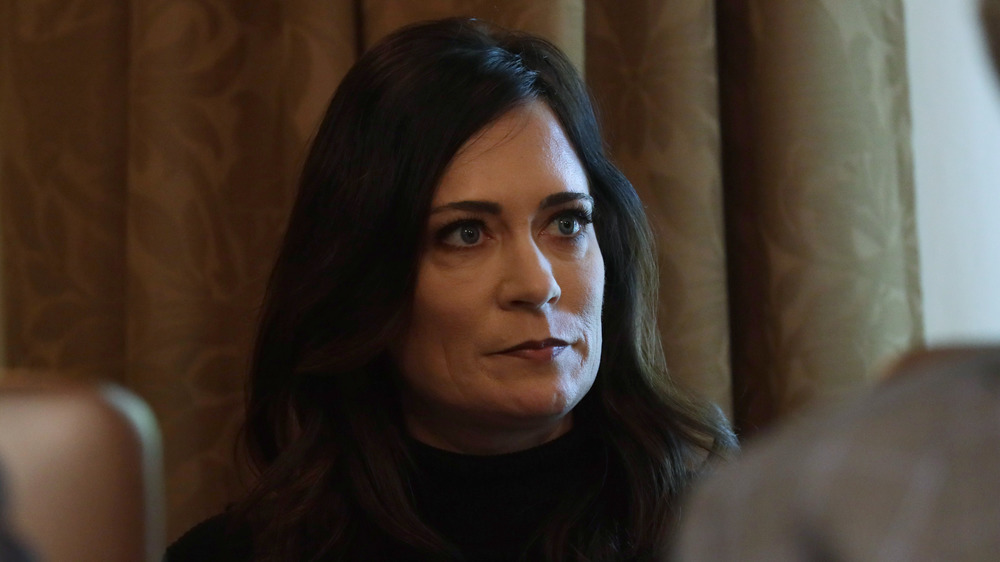 Alex Wong/Getty Images
As for why Stephanie Grisham opted to leave her position, she hasn't explicitly said, but the timing is pretty telling. While Grisham has yet to comment on the events that took place at the Capitol building on Jan. 6, 2021, she is just one of several White House officials who made the decision to leave their roles in the aftermath of the unprecedented violence.
As reported by CNN, White House social secretary Anna Cristina "Rickie" Niceta has already followed suit and turned in her own letter of resignation. The outlet also noted that press aide Sarah Matthews resigned as well, stating, in part, that she "was deeply disturbed by what I saw today." We can't help but ask: who's next?
Many other White House officials were quick to publicly denounce the riotous actions of Jan. 6 and plead that Trump put an end to the madness. Former Director of Strategic Communications Alyssa Farah tweeted: "Condemn this now, @realDonaldTrump – you are the only one they will listen to. For our country!"
Mick Mulvaney, ex-chief of staff, also criticized Trump on Twitter. "The President's tweet is not enough. He can stop this now and needs to do exactly that. Tell these folks to go home," Mulvaney begged. (In a video that has since been taken down for violating Twitter's guidelines, Trump told rioters just that, while also saying he "loved" them.)