Why You Won't See Denzel Washington On The Hollywood Walk Of Fame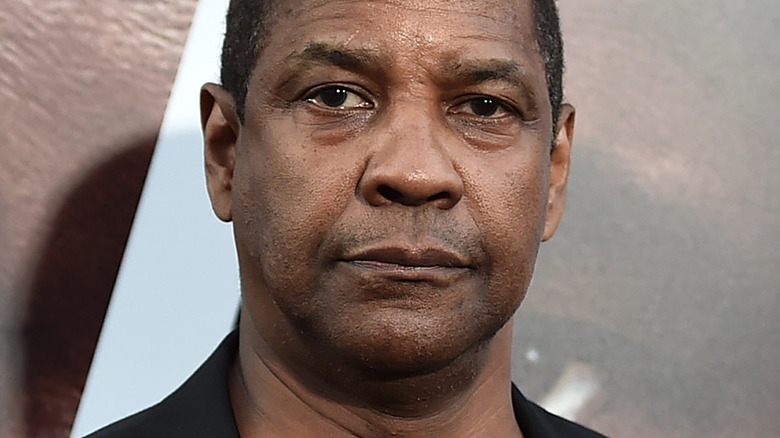 Alberto E. Rodriguez/Getty Images
With over three decades of notable films on the market and many awards for his onscreen portrayals, actor Denzel Washington is more than qualified to have a star on the Hollywood Walk of Fame. His appearances in close to 60 films turned Washington into a highly regarded actor with popular and critical acclaim in a variety of feature films. Glory, Malcolm X, Training Day, and Fences are just some of the movies included on his extensive onscreen resume.
It was his roles in 1989's Glory and 2001's Training Day that earned him his Oscar Awards for Best Actor in a Supporting Role and Best Actor in a Leading Role, IMDB noted. Along with Glory, his portrayal in 1999's The Hurricane nabbed him two Golden Globes years before he received the Cecil B. DeMille Award at the 2016 ceremony. He has enjoyed his flourishing career as an actor. "You get to experience different lives," Washington told ABC News in September 2016. After completing a film, the American Gangster star doesn't look back. "Once you make a movie, it belongs to the people," he shared. "So, I don't look back. I might see a scene if it's on TV or something." Considering that outlook, it might explain why he's expressed no interest in receiving a star on the Walk of Fame.
Denzel Washington's missing Hollywood star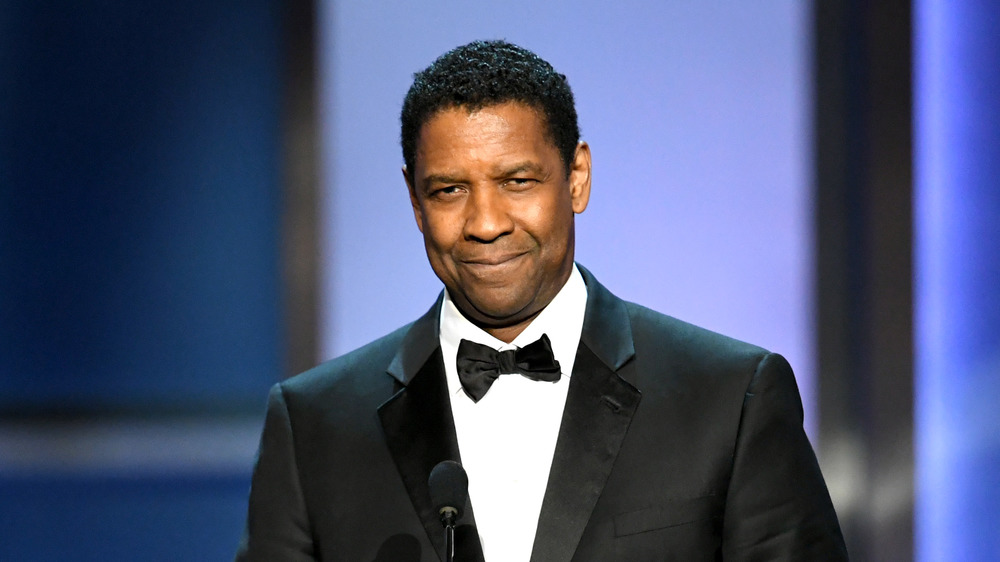 Kevin Winter/Getty Images
Despite his 40 years in the business and his many film accolades, Denzel Washington has apparently been both "nominated and selected" for a star on the Hollywood Walk of Fame as of 2018, but "never set a date for his ceremony," according to The Daily Mail. Additionally, The Pelican Brief star tends to stay away from Hollywood-based relationships as it's not really his thing. 
 "Even within the industry, I don't have any actor friends. My friends are old friends," Washington confessed to The Guardian in January 2013. "One's an ex-music guy, the other's a restaurant owner and the other's an ex-pro ballplayer." When asked why, the Academy Award winner declared, "Because I don't make friends!" He continued. "Maybe I'm not a butt kisser. Maybe I'm not a schmoozer. I'm not about to go to a party to try to get a job," the actor quipped. 
He went on to explain how being a Black actor affected his relationship-building at the start of his career. "I don't want movie star friends. And being African American, there were no big movie stars to hang out with anyway, not when I was starting out," the Flight star said. "They were just the third guy from the back! For whatever reason, I never befriended any white actors." Considering how Denzel Washington doesn't even "look back" at the films he makes, there's no surprise why he hasn't made time to look at his name on a sidewalk star.