The Truth About Candiace Dillard-Bassett's Relationship With Her Stepchildren
Mike Coppola/Getty Images
We've seen a fair share of relationship drama in the love lives of the cast on the Real Housewives of Potomac. However, Candiace Dillard-Bassett and husband Chris Bassett's relationship woes are unique compared to the rest of the cast. Between Candiace's co-dependent relationship with her mother and she and her husband's cultural differences, Chris and Candiace faced a few issues in their Season 3 debut on RHOP.
A topic that often became a point of discussion is Chris' three children from previous relationships. While he remains active in his youngest children's lives and often shares photos of them on social media, Chris is actively working to build a relationship with his eldest son. In 2018, Chris addressed speculation about his son on Twitter. He wrote, "Yes....that is SOME of the story....I have not seen my oldest son in 9 years.....save your judgments cause no one judges me harder than myself #triedtobethebiggerperson #burned #hurtseveryday #rhop."
You may remember Candiace telling her mother Dorothy Dillard about Chris' eldest son. In addition, RHOP viewers may remember Candiace saying she was never interested in dating a formerly married man with kids, per Bravo's The Daily Dish. However, things are looking up for the RHOP newcomer and her stepchildren. Read on to find out how Candiace really feels about Chris' children.
Candiace Dillard-Bassett loves her 'bonus children'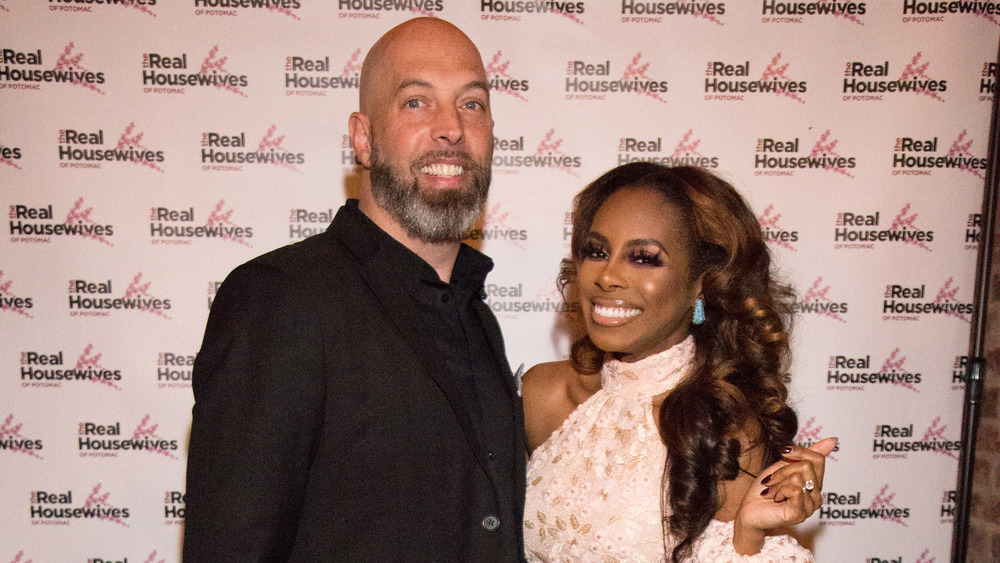 Brian Stukes/Getty Images
Becoming a blended family isn't easy, but after two years of marriage it seems that Candiace Dillard-Bassett and Chris Bassett have it all figured out. Candiace, who also comes from a blended family, braced herself for the role as a stepmom to Chris' children. As for Candiace's relationship with her stepchildren, it's pretty solid.
She told Bravo's The Daily Dish that she sees her husband's children as "bonus children." "I think that what made it okay was the fact that I also come from a blended family, so it wasn't like uncharted territory for me. I know what it's like really to be — I call them my bonus children — I know what it's like to be my bonus children," she said in May 2018. "I often find myself advocating for them before I'm advocating for Chris or his ex-wife because you know what the scarring can do to you as a child in the middle of divorce. And they're about the same age as I was when my parents got divorced, so I really empathize with them in that way."
As viewers saw in Season 5 of Real Housewives of Potomac, Candiace is looking forward to motherhood. Candiace told her RHOP Housewives while at dinner in Madeira, Portugal, per People, "There has been a bit of change in the way that I feel about a lot of things, but I do feel like I am ready to have kids." Exciting!