The Truth About Toddlers And Tiaras: Where Are They Now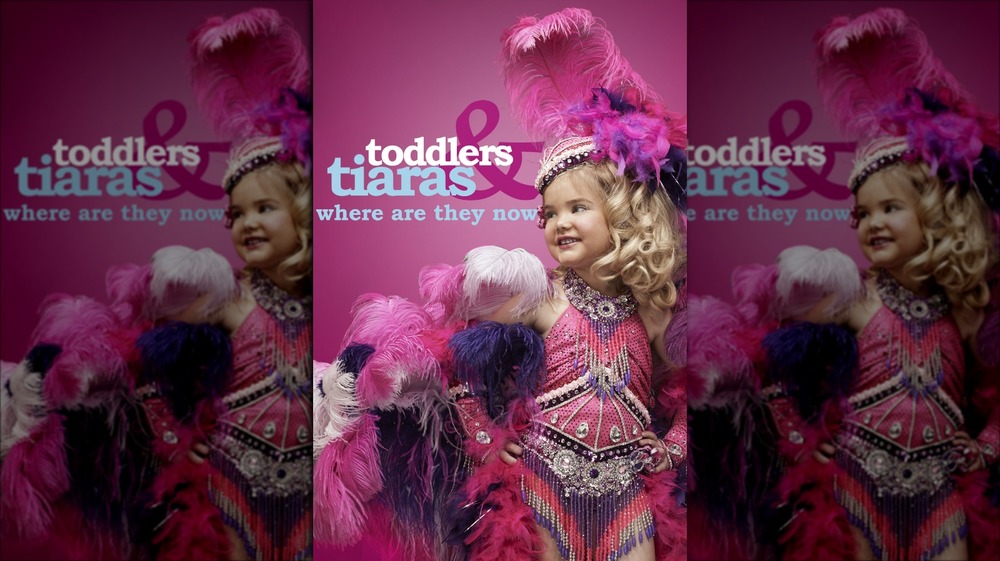 Courtesy of TLC
Hold the Ultimate Grand Supreme! Toddlers and Tiaras is finally back, but this time the flipper-wearing-tots aren't so little anymore. New streaming app Discovery+ will release a three-part special entitled, Toddlers & Tiaras: Where Are They Now, focused on catching up with some of the most memorable little ladies, per Entertainment Tonight. Considering it's been a decade since the show's premiere in 2011, the toddlers we fell in love with have changed quite a bit, aside from getting their molars. 
The show will catch up with our favorite divas and look back at their days in hairspray and tulle. As we wait in anticipation, we all have one question on our minds. Will Alana Thompson a.k.a. "Honey Boo Boo Child" be joining the cast? Alana was a fan favorite from the show who became a pop-culture phenomenon with her hilarious one-liners for such a little cutie. Of course, we know she and her family went on to have their own reality show, Here Comes Honey Boo Boo, and other spinoffs, but a reunion special wouldn't be the same without her. In a trailer for the show shared with Entertainment Tonight, TLC teased Alana's appearance with some throwback content of her most iconic line: "A dollar makes me holler, honey boo boo!"
Additionally, the show, which premieres on Jan. 21, 2021, will highlight some of the unforgettable stage parents and eyebrow-raising pageant costumes. Keep scrolling for more details about Toddlers and Tiaras: Where Are They Now.
Toddlers and Tiaras: Where Are They Now will be a stroll down memory lane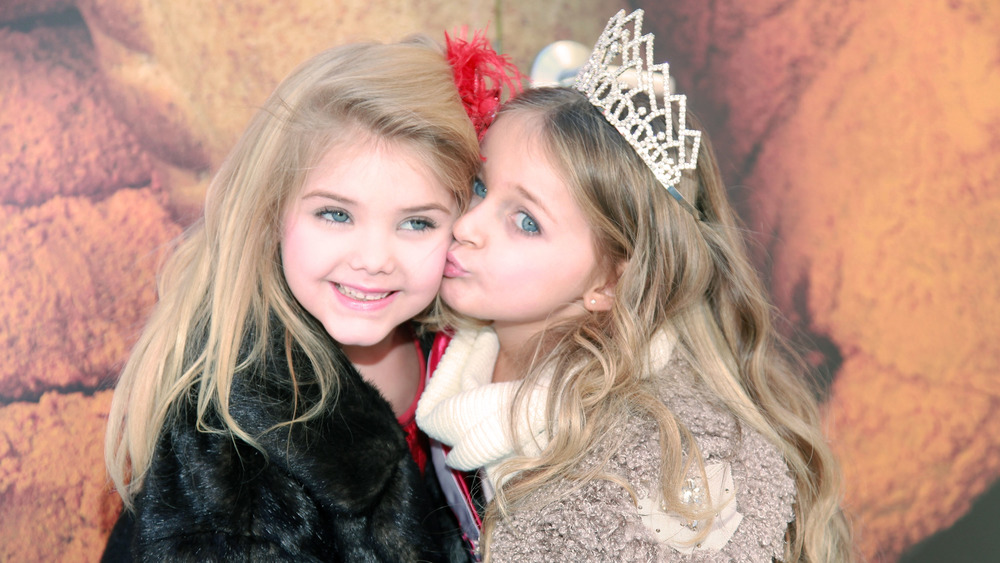 Astrid Stawiarz/Getty Images
There's no telling if a mature Honey Boo Boo will be reminiscing on the good ol' days with the rest of us, but Toddlers and Tiaras: Where Are They Now plans to catch up with a lot of familiar faces. One of those will be Eden Wood, who was once the poster child for toddler glitz and glamour but is now a successful actress and model. Joining Eden will be the "Tiara Twins," Alycesaundra and Giavanna, as well as the "Sprinkle Sisters," Savanna, Makayla, and Elizabeth, and their mother Dana, along with many more.
Also per the trailer (via Entertainment Tonight), the show will dive into the wild antics of the pageant parents, with clips of David Perez — father of Ava Perez who will also be joining the special — stating, "When Ava's on stage, it's like I'm on stage." Another mother also appeared in the clip, saying, "I don't want to compare pageants to a dog show, but it's almost like 'mine is prettier than yours.'"
According to ET, the show will catch up with Danielle Kirby and Liana Pirraglia, in addition to Isabella "Bella" Barrett and Madison "Tootie" Berg. From the looks of the trailer, TLC seems to be taking a deeper dive into Bella and Tootie's lives, as Bella is now a self-proclaimed entrepreneur while Tootie is living her best life at college. We can't wait to see where our favorite and most glamorous toddlers are now!