How Lynda Carter Really Feels About Gal Gadot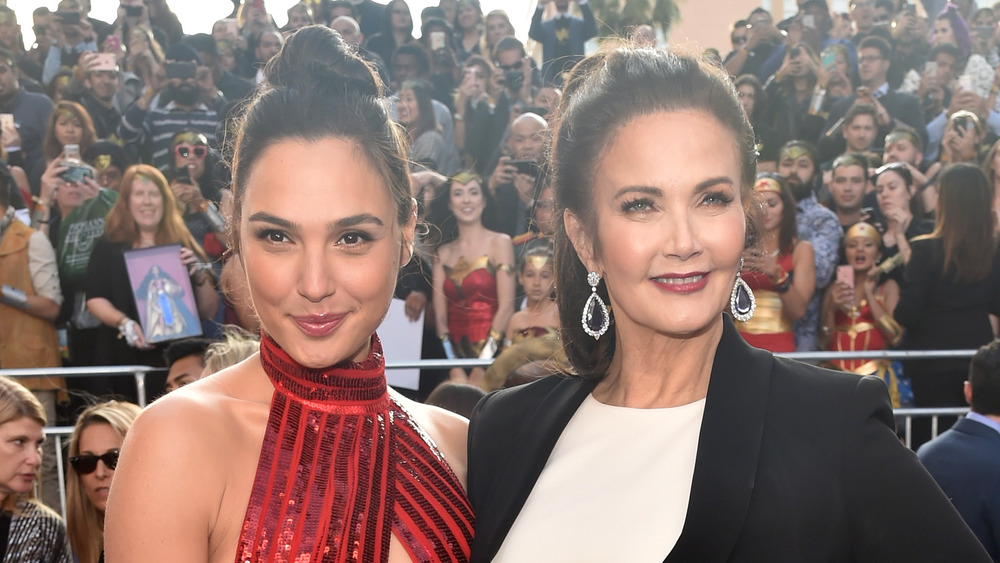 Alberto E. Rodriguez/Getty Images
Wonder Woman 1984, the sequel to the massively well-received superhero flick, Wonder Woman, scored $16.7 million in the U.S. and Canada on its opening weekend in December 2020, CNBC reported, making it the largest release amid the coronavirus pandemic, which has shuttered most American movie theaters. Following this good news, according to CNBC, Warner Bros. green-lit a third film in the franchise that will bring back both director Patty Jenkins and titular star Gal Gadot. 
Actor Lynda Carter, of course, was the first live-action embodiment of the Amazonian super-warrior on the popular 1970's Wonder Woman television series. (For fans of Carter's Diana Prince — minor spoiler here — they may be in for a pleasant surprise when watching WW 1984.) Jenkins raved to People on Dec. 24, 2020, about her admiration for the veteran actor. "Lynda is one of the first people I contacted when I started doing these movies, and she and I have become super good friends," Jenkins told People, adding that she and Carter are now on a "group-text" basis along with Gadot. "In the last few years we've started a group text that we're all three on, literally we all talked probably four times yesterday," Jenkins revealed.
How does Carter herself feel about Gadot's take on the female-empowerment role she first made iconic? Let's find out together.
Lynda Carter is one of Gal Gadot's biggest supporter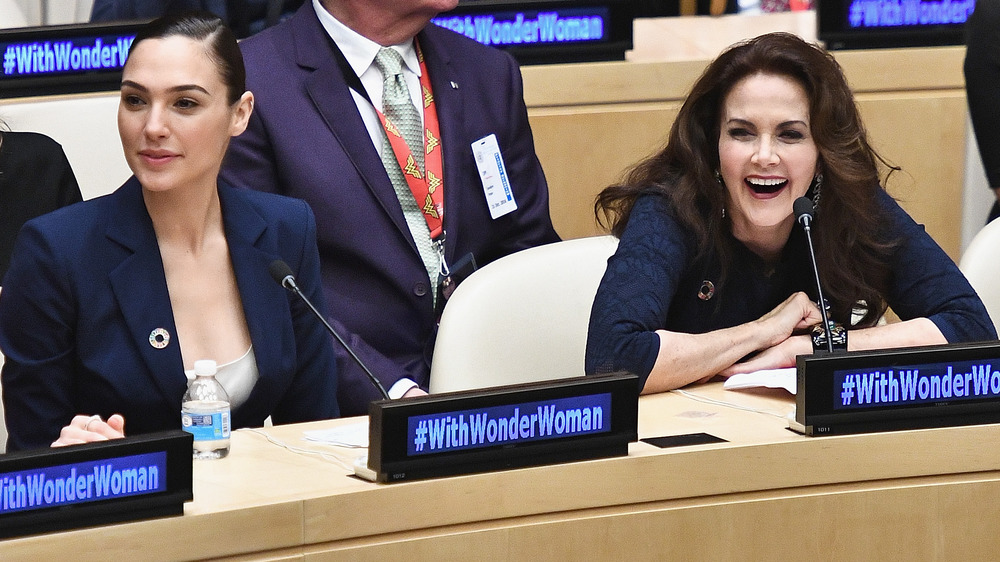 Dimitrios Kambouris/Getty Images
During the discussion panel for Wonder Woman 1984 at the August 2020 "DC Fandome" event, Lynda Carter made a special guest appearance. The former Wonder Woman spoke with unbridled praise for both Gal Gadot and Patty Jenkins. "You know that I have been a fan, from day one, of Patty's," Carter said via teleconference. She added amid laughter that her daughter never understood Carter's popularity until she saw the first Wonder Woman film. "When my daughter first saw Gal as Wonder Woman, she said, 'Mom, I finally get it. I finally understand why everyone idolizes you.' So, thank you, Gal. Thank you, Patty," Carter mused.
Jenkins and Gadot, according to Carter in an October 2016 Variety interview, did try to include her in 2017's Wonder Woman, but, as many of these things go, scheduling was to blame for her exclusion. "We were trying to see if I could do something with the movie, but it didn't work out... I was doing other things and couldn't get over to where they were shooting," Carter shared, adding, "at this point in my life, I pretty much do new parts in things," referencing, among other roles, her then-recurring cameo role as the President of the United States on CW's own female superhero series, Supergirl. Nonetheless, Carter gave the endeavor her blessing, saying, "I support Gal wholeheartedly, and I wish her and Patty all the success in the world."