Celebrity Couples Who Met In Strange Ways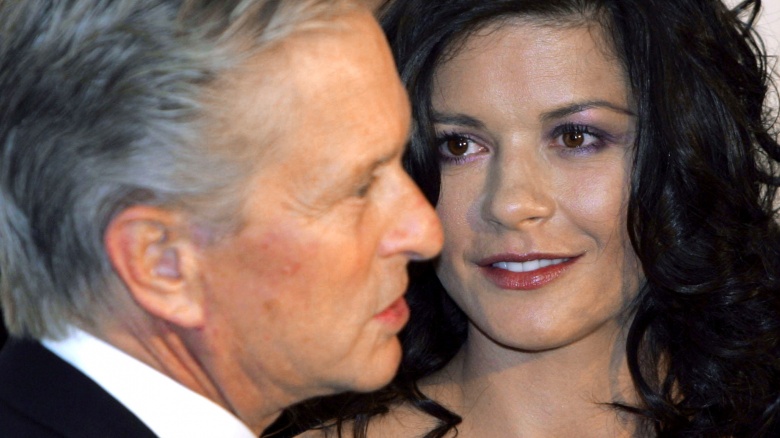 No one ever wonders about how celebrities couples meet. We just assume that they either met on the set of a film, that they met at a premiere, or that one of them had their agent call the other one's agent to set up the first date. But that's not always so. In fact, some celebrities meet their significant others in rather strange ways. How do we know? We have a list of them right here.
Justin Timberlake And Jessica Biel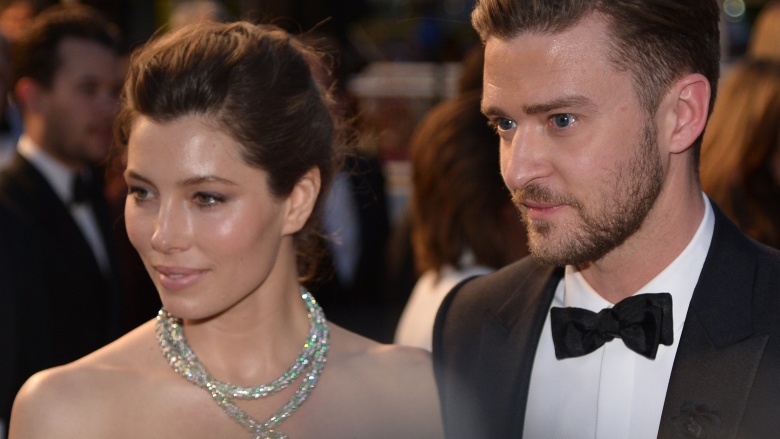 Getty Images
Justin Timberlake and his wife Jessica Biel, who rose to fame on 7th Heaven in the '90s, have a fairly typical Hollywood marriage. They're both attractive, they got married in Italy, and they have a beautiful child. But how they met is far from typical—at least in Hollywood, anyway. Shortly after Timberlake's relationship with Cameron Diaz ended, he and Biel met through a mutual friend. After they met, Timberlake asked his friend if it would be okay to ask Biel out. It was okay with the friend, but not so much with Biel. According to Timberlake, "I had to be pretty persistent in order to get her to say 'yes.'" And eventually, she did.
Carey Mulligan And Marcus Mumford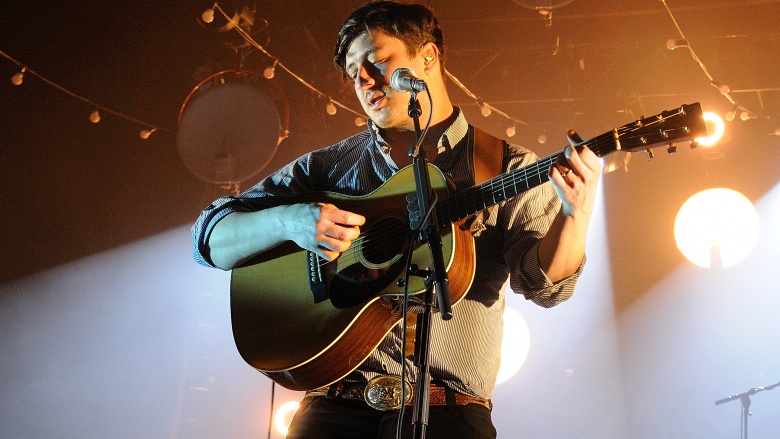 Great Gatsby star Carey Mulligan and Mumford & Sons frontman Marcus Mumford knew each other for a rather long time before they began dating...sort of. The two were actually pen pals through their respective churches when they were children, but at some point, like with most pen pals, they lost touch with one another. They didn't reunite until after they had both achieved some level of celebrity, and had dated around a bit as well, before finally becoming a couple in 2011, and then marrying in April 2012. There's no word on whether or not they still have their pen-pal letters.
Kate Moss And Jamie Hince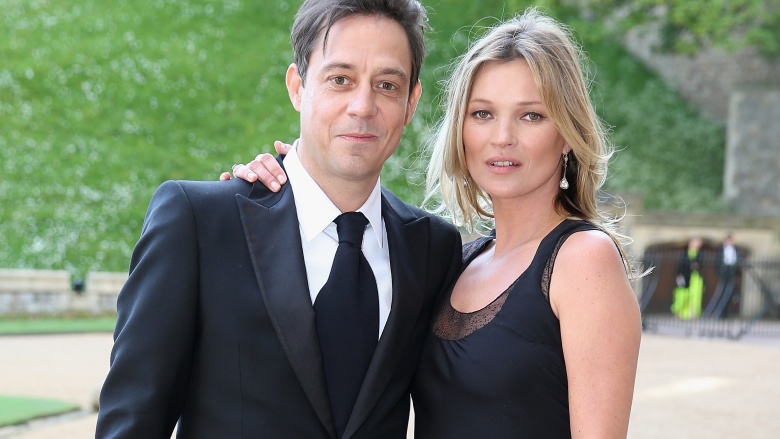 Getty Images
Supermodel Kate Moss met her husband Jamie Hince, member of The Kills, in a rather strange way. In 2007, Moss was at a friend's house Googling men, and Hince was in one of the pictures that came up. Moss, in her own words, thought, "Ooh, I like the look of him." From there, a friend set the two up on a date, and they wound up spending several days together, and eventually married in July 2011, in a storybook wedding. Unfortunately for them, they didn't live happily ever after. The couple eventually became estranged, and, as of July 2015, Hince was waiting for Moss initiate divorce proceedings.
Rita Ora And Calvin Harris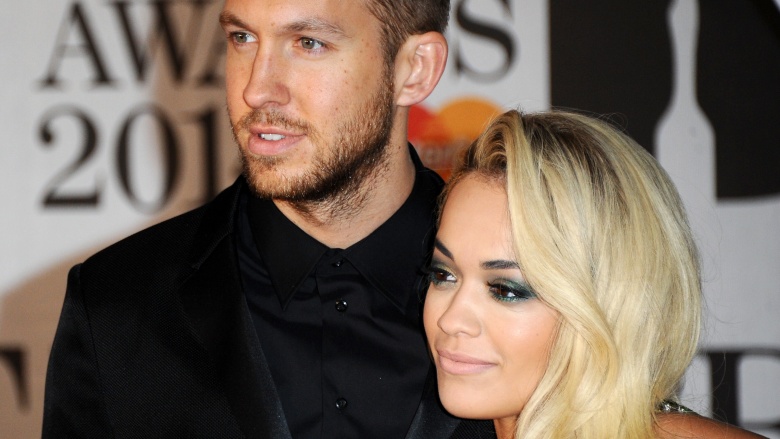 Getty Images
Pop star Rita Ora and DJ Calvin Harris didn't start off on the best of terms. It seems they first encountered one another during a war of words over who got to sing the song "Call My Name," which was written by Harris and recorded by Cheryl Cole. Ora alleged that Harris first offered the song to her, while Harris maintained that the song was never offered to her at all and that she made it up. This began a back-and-forth argument that soon became a back-and-forth romance, with the two becoming a couple sometime in May 2013. But the romance didn't last too long, as the couple parted ways a little over a year later in June 2014. Allegedly, Ora learned of the split from a tweet posted by Harris.
Catherine Zeta-Jones And Michael Douglas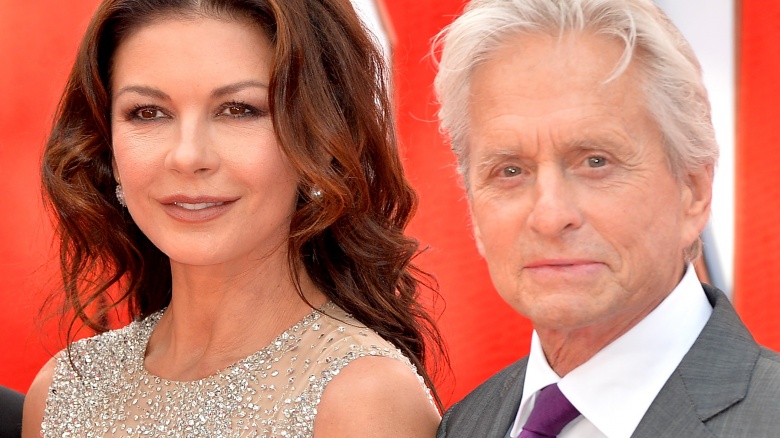 Getty Images
One interesting thing about Hollywood power couple Michael Douglas and his lovely wife Catherine Zeta-Jones is that they share a birthday: September 25. Another interesting thing about them is how they met. The two were introduced to one another by yet another Hollywood veteran, Danny DeVito, at the Deauville Film Festival in France in 1998. Allegedly, one of the first things Douglas said to his future wife is "I'd like to father your children." That wasn't too much of a turn-off for Zeta-Jones because she has said "I was in love with my husband at first sight," and the two have been together since November 18, 2000.
Matt Damon And Luciana Barroso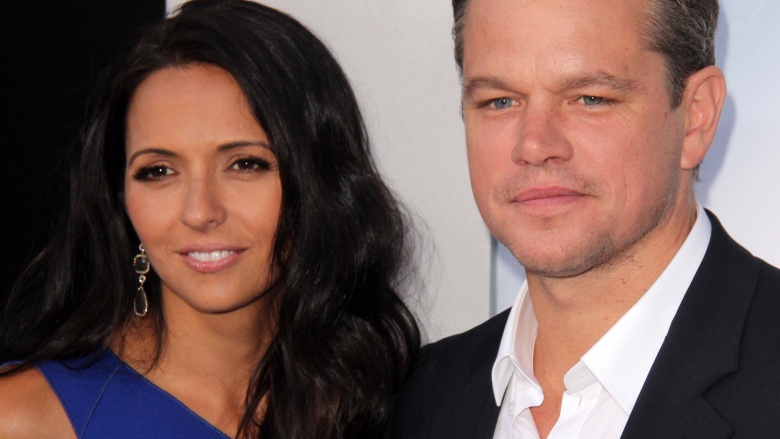 Even though Matt Damon met his wife Luciana Barroso while he was filming Stuck on You in 2003, she wasn't his co-star. At the time, Barroso was working as a bartender at Crobar on Miami Beach, where he was grabbing a beer with some of the film's crew. The moment he saw her, Damon fell in love. The funny part is, Damon didn't even want to go to the bar in the first place. The crew dragged him there, according to Damon. We're sure he's happy that he got dragged along now.
Sharon Osbourne And Ozzy Osbourne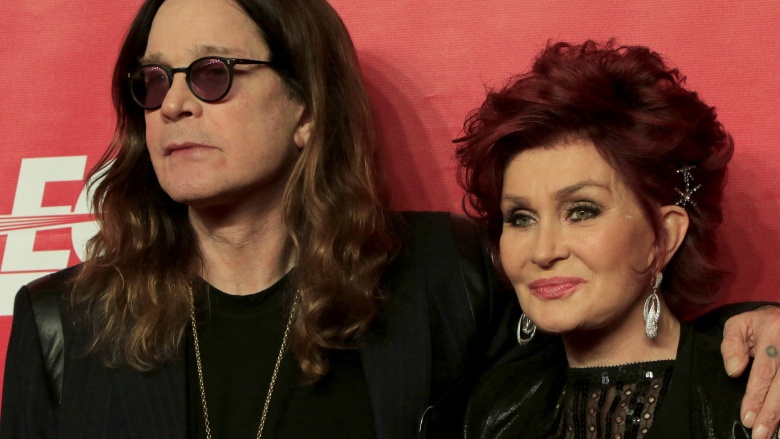 We all became enamored with Sharon and Ozzy Osbourne's marriage when they starred in their eponymous reality show The Osbournes. We also got to see quite a bit of how she, future co-host of the morning talk show The Talk, deftly managed her husband's career as a rock legend and frontman for Black Sabbath. She's quite good at it, since she's actually been managing him for decades. The two first met in 1970, while Sharon worked for her father, Don Arden, who managed Black Sabbath at the time. After Ozzy was kicked out of Black Sabbath for his substance-abuse problems in 1979, Sharon became his manager and began overseeing his solo career. Eventually, a relationship grew between the two, and despite Ozzy's continued substance abuse and intense fighting between the two, they married in 1982. And while they still have their problems, they're still together.
Michael Caine And Shakira Baksh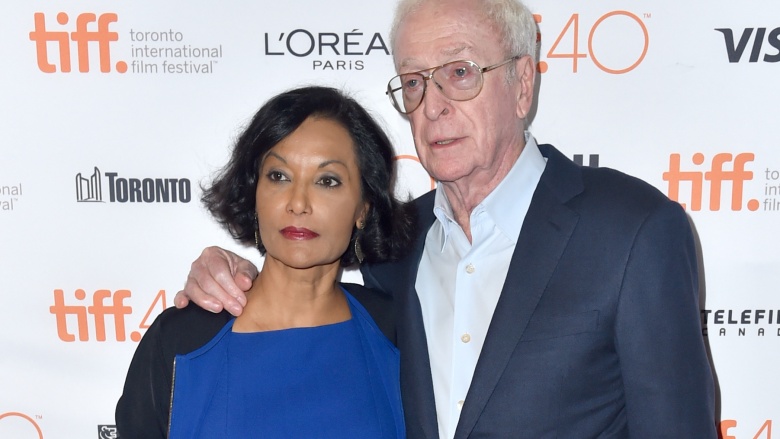 Getty Images
Acting legend Michael Caine and his wife Shakira Baksh have one of the most enduring marriages in Hollywood, having been together since January 8, 1973. But what's more interesting than the length of their marriage is how they met. Caine saw her in an advertisement for Maxwell House coffee and became very intrigued by the Guyanese beauty. Caine, who was prepared to fly to Brazil to meet her, found out that she only lived about a mile away from his home in England when he got her number from a friend who worked in advertising. After several calls, Baksh agreed to go on a date with Caine. That date eventually turned into a marriage that lasted over four decades.
William H. Macy And Felicity Huffman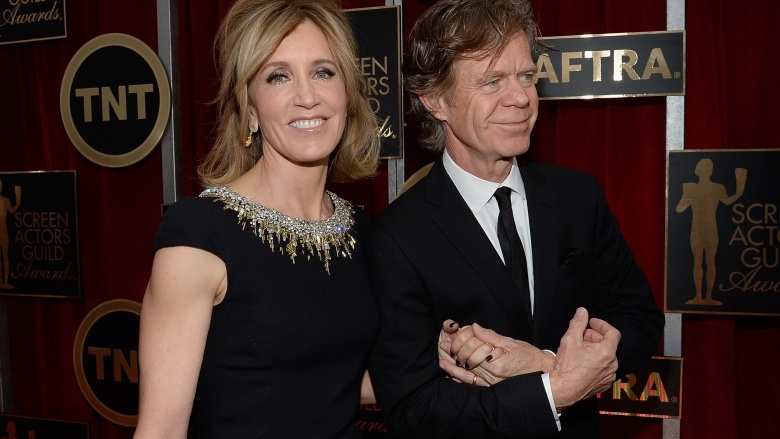 Getty Images
Fargo star William H. Macy and his wife Felicity Huffman, star of Desperate Housewives and American Crime, have one of the most scandal-free marriages in Hollywood, unless you count how they first met. Back in the early '80s Huffman was a student at the Atlantic Theater Company, where Macy was a co-founder and teacher. That's right, Macy dated one of his students. It can be excused, though, since they were both consenting adults at the time. And while the two have been together since then, it took Macy a whole 15 years and several proposals to convince Huffman to marry him, which she finally did in 1997. Since then, the two have had two children and have managed to keep out of headlines—except for their acting roles that is.
Nikki Reed And Paul McDonald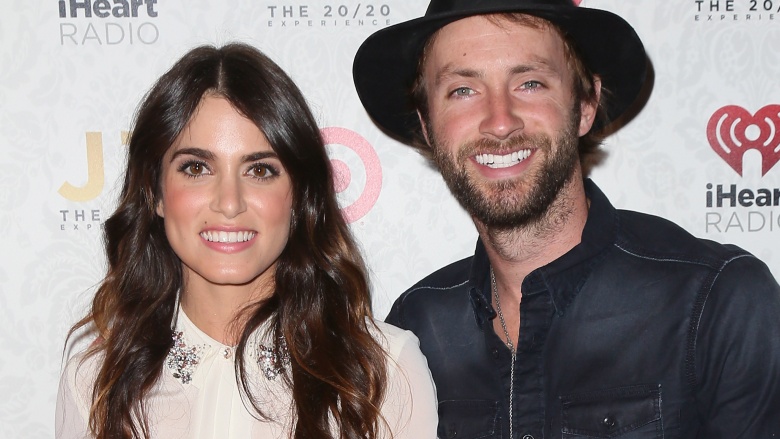 Getty Images
Nikki Reed, actor in the Twilight films and Lords of Dogtown, was convinced that she was destined to meet and marry Paul McDonald, a contestant from season 10 of American Idol. Before that season, Reed had never watched the hit reality show, but she became interested in watching it because Twilight co-star Taylor Lautner was a huge fan. A short time after she began watching the show, Reed happened to meet McDonald at the premiere for Red Riding Hood, a movie she wasn't even in. Even though she said she'd never attend premieres unless she appeared in the film, she decided to go to this one at the last minute with her father. There, Reed noticed that McDonald happened to be there too, but when she noticed him, her father had to convince her to go talk to McDonald. She did, and then they began dating and married. But there's no happy ending here: their marriage didn't last. Work schedules took a toll on the two and they divorced in 2015.
Woody Allen And Soon-Yi Previn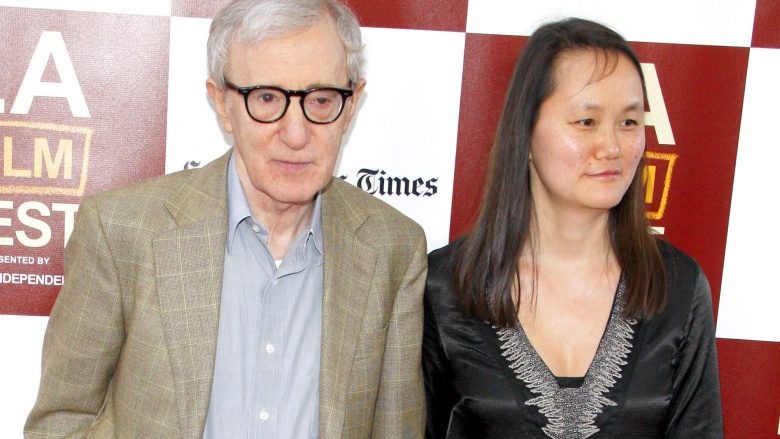 Legendary director Woody Allen and his third wife Soon-Yi Previn's relationship made headlines when the two began dating in 1992. Previn, born in 1970, was the adopted daughter of Mia Farrow, with whom Allen had a relationship from 1980 until 1992, which ended when Allen began dating Previn. Though Allen and Farrow were never married, and therefore Allen was never a legal parent to Previn, Allen still had to weather years of allegations that he was dating his step-daughter. Still, even though she was never his step-daughter in any legal sense, it's still a little cringe-inducing.
Reese Witherspoon And Jim Toth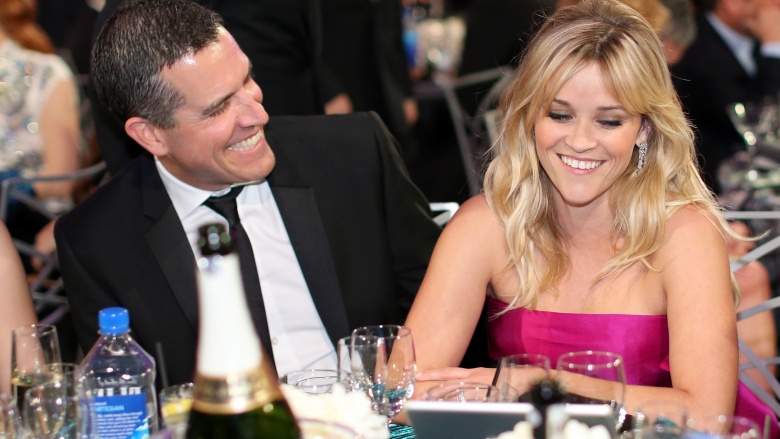 Getty Images
With both Reese Witherspoon and her husband Jim Toth (a CAA agent representing the likes of Robert Downey Jr. and Scarlett Johansson) working in Hollywood, you'd think likely that they met at work or some other industry event. But that's not how it happened. They met through a friend, sort of. Both were at the houseparty of a mutual friend. There, a drunk guy began hitting on Witherspoon. Toth, a friend of the drunk guy, stepped in and saved her from his friend's intoxicated advances. In early 2010, Witherspoon and Toth began dating. Despite Witherspoon's reluctance to get married a second time, they married in March 2011.
Uma Thurman And Ethan Hawke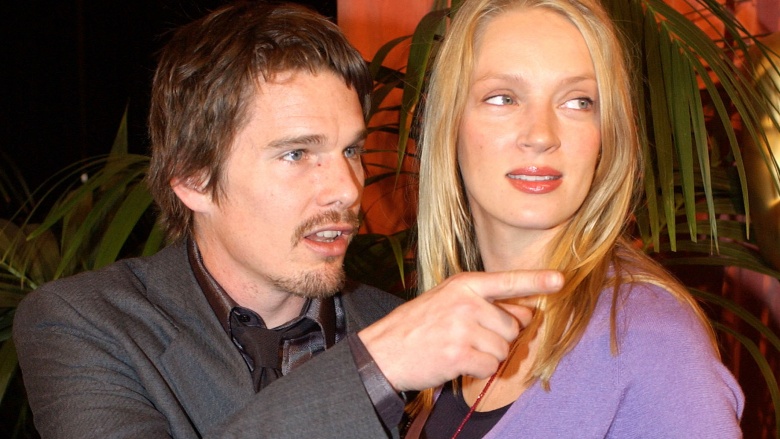 Getty Images
Actors Ethan Hawke and Uma Thurman began their relationship on the set of their 1997 movie, Gattaca, but that's not how they met. Allegedly, they actually met a few years earlier on line for an ATM in the East Village. Hawke attempted to start a conversation with Thurman, but she had no idea who he was and more-or-less ignored him. But when they met again while filming Gattaca, she was "enchanted" by him. The two married a year later on May 1, 1998, but sadly divorced in 2005.
Kate Hudson And Matt Bellamy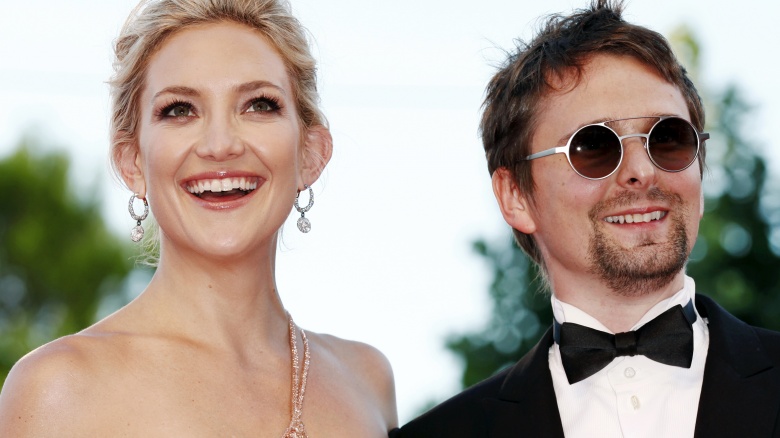 Kate Hudson, star of Almost Famous and Fool's Gold, and Muse frontman Matt Bellamy met for the second time while they were both at the Coachella Festival in 2010. While there, Hudson had gotten separated from her friends, and Bellamy offered to help her find them. As they got to talking, they both realized that they had met years earlier in Australia. The coincidence was enough for the two to begin dating, after Bellamy eventually asked for her number. They eventually became engaged in April 2011 and had a son in July 2011. Unfortunately, the wedding got called off on December 9, 2014.
Michael Jackson And Lisa Marie Presley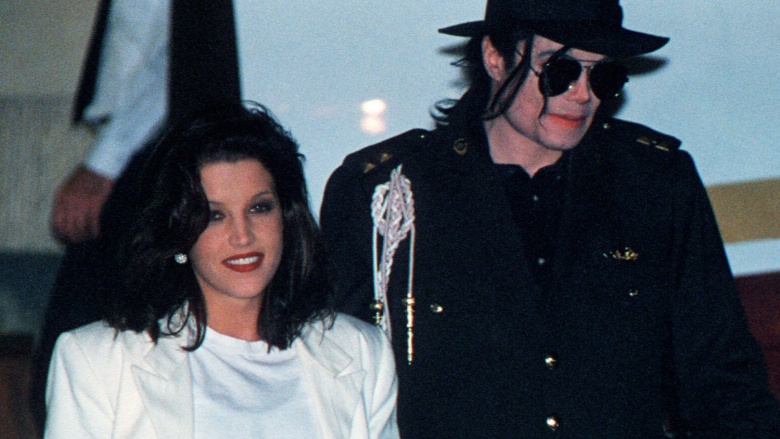 Getty Images
The marriage between Michael Jackson and daughter of Elvis Presley, Lisa Marie Presley, was one of the most surprising marriages ever. No one could have ever predicted that happening. No one even knew how they knew each other. It turns out that they had known each other for most of their lives. Jackson and Presley were introduced to one another by Elvis Presley when the King brought his daughter to meet the Jackson Five back in 1975, when she was seven. Jackson and Presley managed to stay in touch in the intervening years, until about November 1992, when their adult friendship began, with Presley eventually lending emotional support to Jackson throughout accusations of child molestation in 1993. They married in 1994. Of their highly publicized relationship, Presley said, "yes, I started falling for him. I wanted to save him. I felt that I could do it." The couple divorced not long after, in 1996.