The Tragic Death Of Police Academy Star Marion Ramsey
If you were around in the '80s or appreciate classic comedies, then there's a very good chance that you've seen Police Academy. The quirky movie which focused on an unusual group of police recruits was not only a huge success, but it also sparked a series of follow-up films and helped make stars out of the film's cast. That includes Steve Guttenberg who played main character Cadet Carey Mahoney, as well as Kim Cattrall, who appeared as his co-recruit and love interest, Cadet Karen Thompson. The group also included G.W. Bailey as Lt. Harris, Bubba Smith as Moses Hightower, David Graf as Sgt. Eugene Tackleberry, and Marion Ramsey, who you'll surely remember as the soft-spoken, but hardcore-when-she-needed-to-be Officer Laverne Hooks.
However, Ramsey's career didn't begin with Police Academy and it certainly didn't end there either. "In 1964, she appeared in Hello, Dolly!, and in the 1970s she established herself as a theater, film and television talent," according to NBC News. Indeed, her credits on IMDb reveal that over the years, she popped up on shows like MacGyver, Beverly Hills, 90210 and The Nanny, while also working with ABC's animated series The Addams Family as the voice of D.I. Holler.
While Ramsey continued to work into her late 60s and took on new roles until 2018, she sadly passed away at the beginning of 2021.
Marion Ramsey passed away after 'falling ill'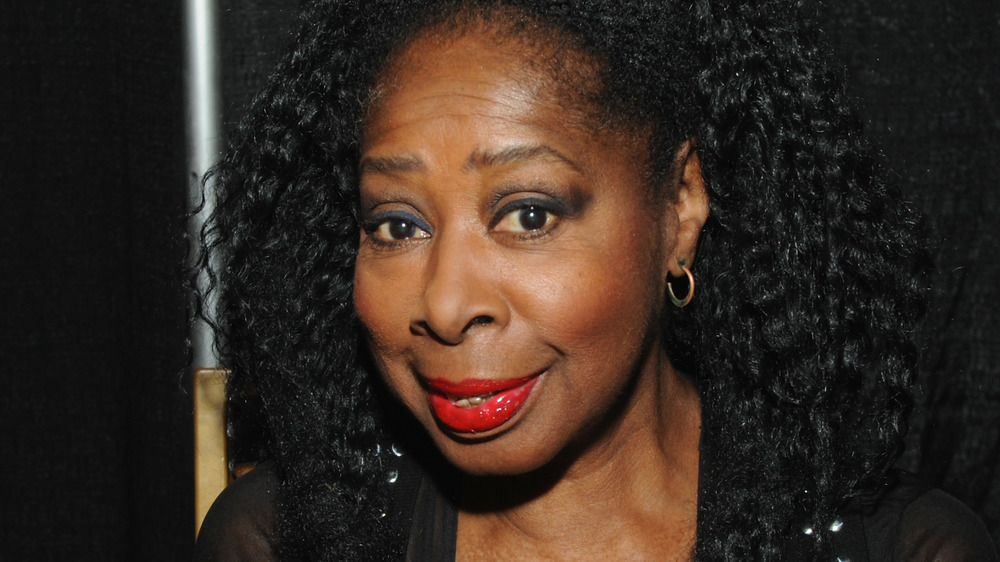 Bobby Bank/Getty Images
There's no doubt that 2020 was a rough year for many reasons and that includes the fact that we lost some beloved celebrities, including those who died of the coronavirus and others who you might not have even known passed away. Unfortunately, not long into 2021, we lost another star when Marion Ramsey died in January at the age of 73 at her Los Angeles home, according to NBC News. While Ramsey's passing has been confirmed by the star's management agency and it is known that she "had recently fallen ill," per Variety, as of this writing, her cause of death is "undetermined."
Fans were certainly sad to hear the news of Ramsey's passing and many took to Twitter to express their grief over the loss. "RIP to a legend," one person tweeted. Another wrote, "In the 80s the Police Academy films cast a long shadow over the comedy genre — they were everywhere & everyone watched them. #MarionRamsey was hilarious as Hooks — a fine comedic actress ... Sorry to hear of her death at 73."
Others showed their appreciation for all that Ramsey had done as a star. Case in point? One Twitter user wrote, "Farewell to Marion Ramsey of Police Academy fame. In a world full of tough times she brought us the greatest gift ... laughter."