Inside Nicki Minaj's Lawsuit With Tracy Chapman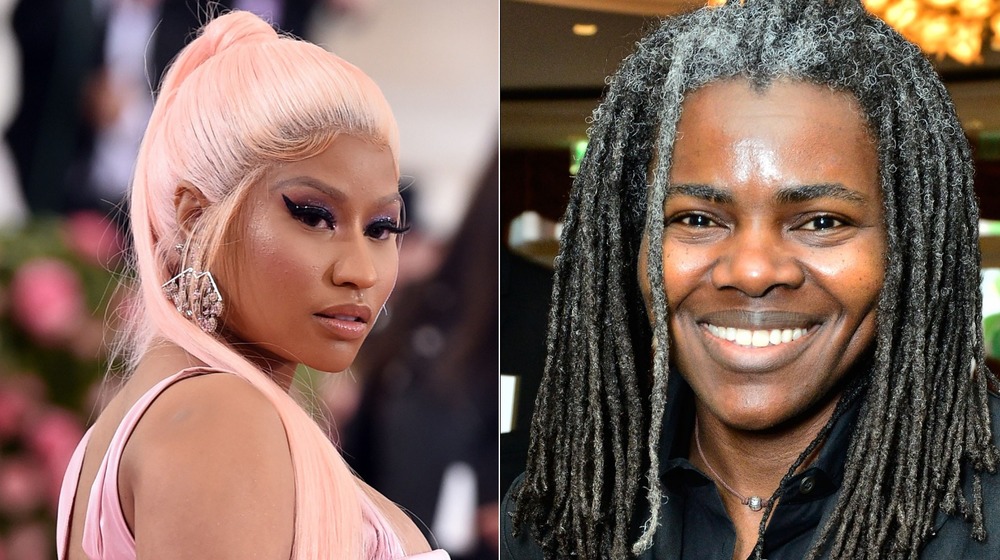 Jamie Mccarthy, Jerod Harris/Getty Images
Nicki Minaj is having an unexpected start to 2021. The rapper, who welcomed a baby boy in September 2020 with husband Kenneth Petty, has lost a lawsuit brought on by Tracy Chapman. The verdict of the lawsuit had been two years in the making and had to do with Minaj's sampling of one of Chapman's songs.
Rappers are notoriously famous for sampling other artists' songs on their tracks. However, they usually ask for clearance from the artist whom they are sampling, but Chapman did not clear Minaj to use her song "Baby Can I Hold You" and Minaj's fans publicly abused Chapman on social media when the news broke in 2018, per NME. The outlet stated at the time that Minaj pushed her Queen album release back because she wanted to get clearance for Chapman's sample, but that obviously fell through and led to their years-long feud and lawsuit. Here's what happened. 
Nicki Minaj will pay Tracy Chapman for infringing on her song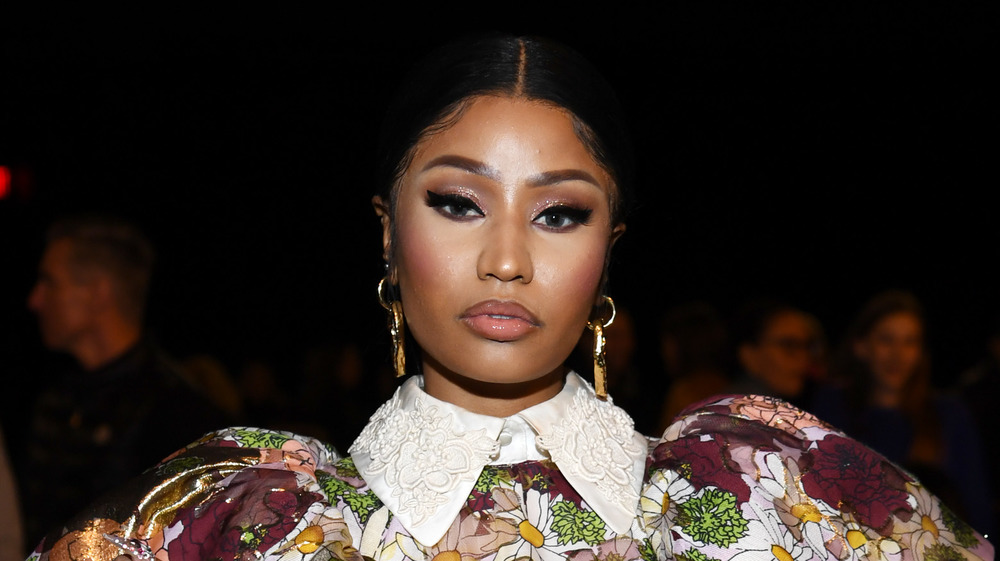 Dimitrios Kambouris/Getty Images
According to The Hollywood Reporter, Nicki Minaj will be paying Tracy Chapman $450,000 for copyright for using the former's song, "Baby Can I Hold You," on her track "Sorry," which was leaked to Funkmaster Flex, a DJ from New York City's Hot Radio 97 radio station, in 2018. At the time, Funkmaster said Minaj gave him the track on Twitter, which was a catalyst for Chapman to sue on the basis that "Sorry" used her lyrics, despite being a non-official release.
In the court documents obtained by The Hollywood Reporter on Jan. 8, Minaj and her representatives attempted to license Chapman's composition, but "[o]ne of the clearance specialists put on the task is said to have known that Chapman was on the 'do not sample list'— an unwritten list of artists who are well-known for not allowing samples of their works." Nevertheless, Minaj used the sample without legal clearance — a point that Chapman made sure to mention in her statement about the lawsuit's outcome.
"I am glad to have this matter resolved and grateful for this legal outcome which affirms that artists' rights are protected by law and should be respected by other artists," Chapman expressed. "I was asked in this situation numerous times for permission to use my song; in each instance, politely and in a timely manner, I unequivocally said no. Apparently Ms. Minaj chose not to hear and used my composition despite my clear and express intentions."