Alaskan Bush People Before The Fame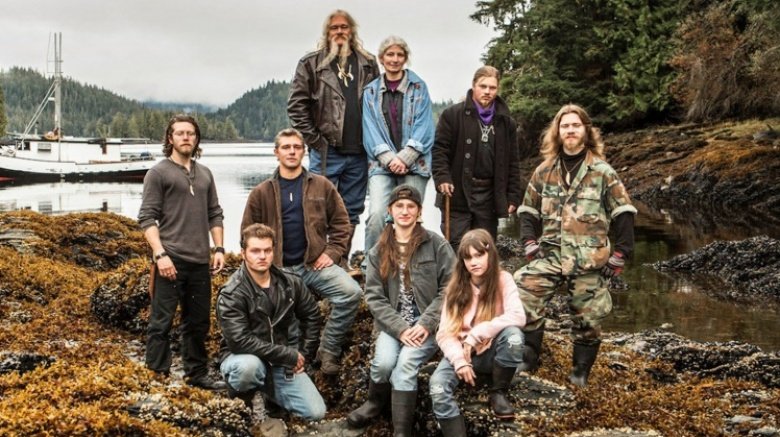 We may receive a commission on purchases made from links.
You may think you know the Alaskan Bush People cast, especially if you've tuned in to their wilderness reality TV show, which debuted in 2014. However, you might be surprised to learn there's a lot about the Brown family that never made it onto the airwaves. In light of headline-making scandals, increased scrutiny, health concerns, and new cast members, curious information has emerged about the original "Wolf Pack," including the family members' lives before TV fame. 
Let's check in with this popular brood of so-called backwards dwellers. Spoiler alert: They may not be nearly as off-the-grid as you think.
Billy Brown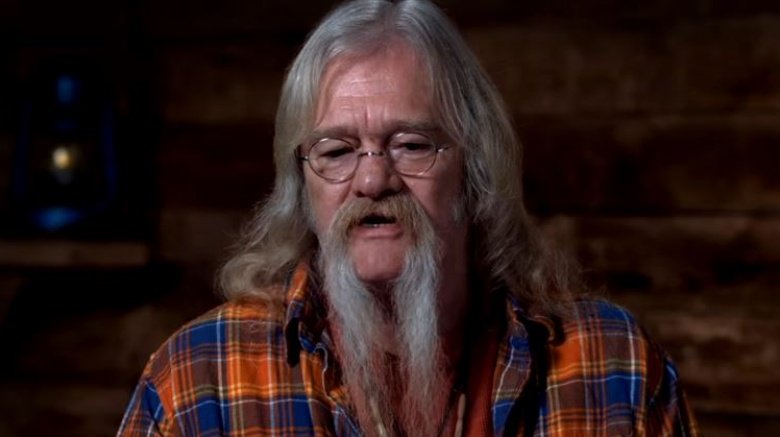 We begin with Billy Bryan Brown, the patriarch of the Brown family and ultimate mastermind behind the Alaskan Bush People. Although he may be roughing it in the wilderness now, Billy was actually born into an upper-middle class family in Texas. Tragedy struck in 1969 when his parents and only sibling were killed in a plane crash. A 16-year-old Billy was left orphaned and destitute.
According to Billy's Discovery Channel bio, he met his second wife, Ami, not long after the loss of his family. Together, they moved to Alaska to raise their children. Billy worked as a commercial fisherman in the North Pacific and considers himself something of an expert outdoorsman. His experiences were reportedly the inspiration for his book One Wave at a Time.
Billy eventually led his family out of Alaska, down to the "lower 48" in pursuit of fame. After about four years of persistence, the Browns got their big break. According to Capital City Weekly, the brood returned to Alaska to film a documentary that would eventually become Alaskan Bush People. Unfortunately for Billy, the foray out of Alaska caused some serious problems for him and his family a few years later. CNN reported that Billy and several members of the Brown family illegally claimed access to Alaska's Permanent Dividend Fund during their time outside the state, receiving thousands of dollars in oil revenue they weren't legally entitled to receive. The alleged fraud played out heavily in Season 5 of the show.
Ami Brown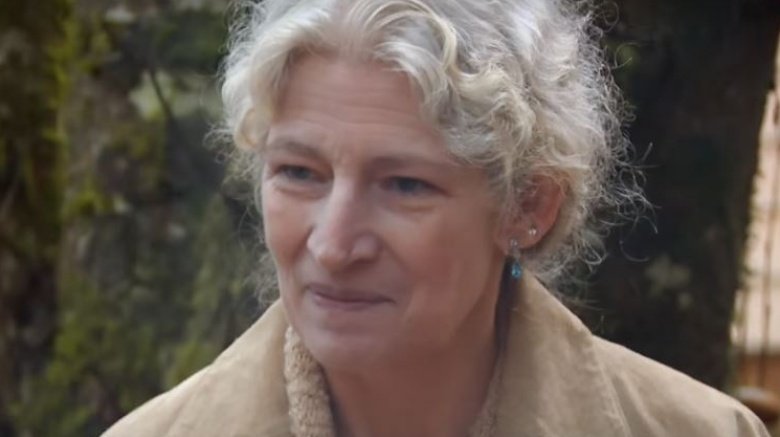 Billy Brown's wife, Ami, has a past that is a bit more complicated than Alaskan Bush People lets on. According to Radar Online, a marriage certificate indicated she was only 15 years old when she married a 26-year-old Billy. Her eldest son, Matt, was born a few years later. 
Despite her family's reality TV fame, Ami has still managed to preserve some degree of privacy, particularly when it concerns her life prior to the show. However, she found herself at the center of a slew of headlines in 2017, when she was "diagnosed with advanced lung cancer and given a three percent chance of survival." According to People, "the mother of seven received an outpouring of support from her fans — but also claims from online haters that her diagnosis was being faked for the sake of reality television." In 2019, doctors who treated her at UCLA Medical Center released a statement detailing her diagnosis, treatment, and the good news that she was in remission. In order to accommodate future checkups, the family relocated to Washington state.
Matt Brown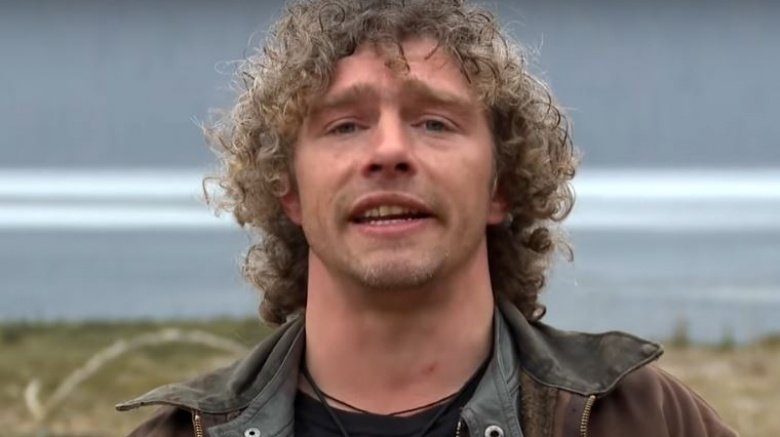 Matt Brown is the oldest and perhaps most sociable of the Brown family. Though he's known for his sunny disposition, Matt had a run-in with police prior to his fame on the show. According to Radar Online, he was arrested on DUI charges in August 2013, following a wild night of partying. Papa Billy reportedly paid the $250 bail to get him out of jail. 
Unfortunately, Matt's drinking problems resurfaced during multiple seasons of Alaskan Bush People and he has been in and out of rehab. In March 2019, Matt's condition made headlines again. According to Radar Online, his loved ones are "concerned about his battle to stay sober after he scored a big show pay day" — about $250,000 — for Season 9. Though his challenges appear to have begun before the fame, let's hope the trappings of reality TV notoriety don't interfere with Matt getting the help he needs.
Joshua 'Bam Bam' Brown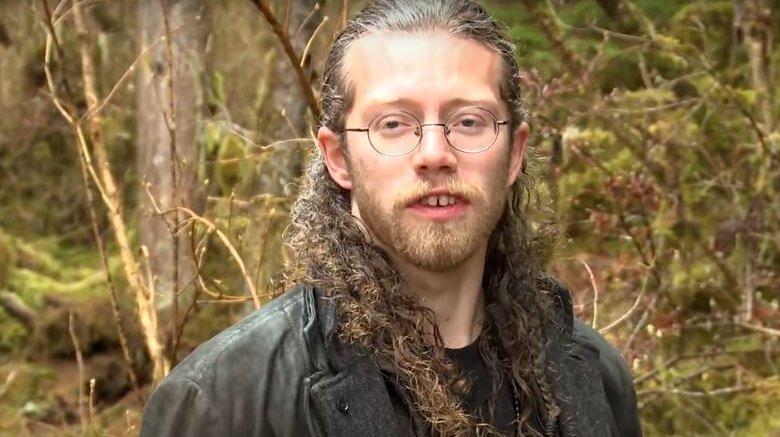 Perhaps one of the most notable things about Joshua "Bam Bam" Brown is how blond his hair was prior to Alaskan Bush People. If you were hoping the Browns were truly a wilderness family with no need for modern technology, sorry to disappoint. Of the seven children, it appears Bam is the most active online, using YouTube to document aspects of his life and to show off his muscles, because if you're going to be famous, you might as well have a six pack! Bam seems to have stopped uploading videos around the time the family began trying to land a TV deal.
In 2016, Bam Bam temporarily left the bush behind to be with a "city girl," reported People. "I hope we can blend our lives together and I can take her back to Alaska," he said at the time. Multiple gossip sites identified his love interest as Allison Kagan, who reportedly worked as a producer on the show. Both parties have largely flown under the radar in the romance department, but Bam Bam has occasionally posted photos of Alli on Twitter. 
Solomon Freedom 'Bear' Brown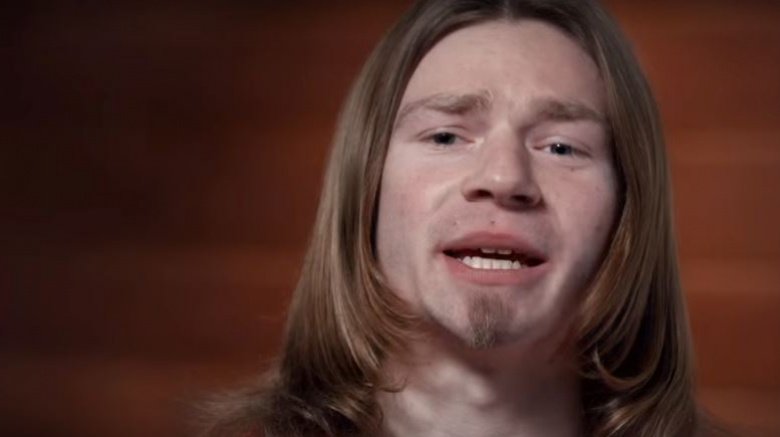 You probably have no idea who Solomon Freedom Brown is, but that happens to be son "Bear" Brown's real name, though the nickname sounds decidedly more outdoorsy. Still, it must be nice to be able to say Freedom is literally your middle name! According to Bear's pre-series bio on the family's since-deleted web site, he suffered a serious injury when he was only 5 years old, breaking a bone near his hip that put him in a cast from the chest down for about three months. This incident apparently made him more confident and fearless as a child and catalyzed his lifestyle as an "extreme" adult.
You may eventually see Bear spending less time in Browntown and more time in Tinseltown because according to Radar Online, he's working on a "homemade" film. "It is a horror movie and yes, it does involve a lot of death," he told the tab in 2018. Bear is reportedly the star of the flick, but some of his siblings are involved as well. "But not all of them know the plot. The story itself comes from my own twisted mind and I am really enjoying it."
Gabriel Brown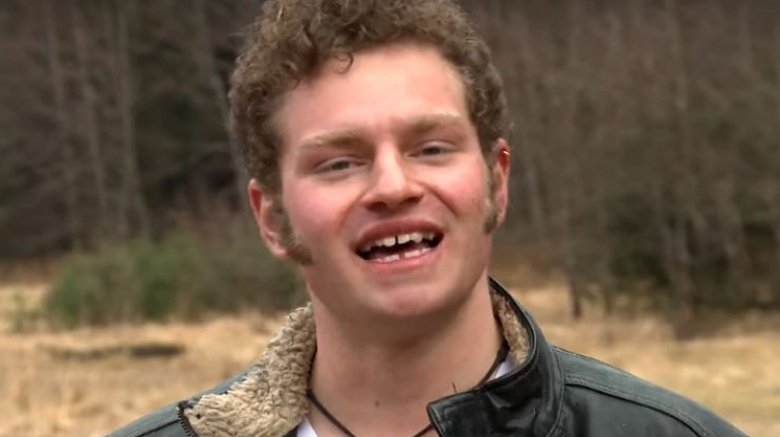 If you'd like to know if Gabriel "Gabe" Brown had those super sideburns before Alaskan Bush People, look no further than his personal YouTube channel. As yet another member of the Brown clan with a YouTube account, he too did a bit of documenting before the family began to shoot its TV show. In one of his last updates, he mentioned that the family would be going to the Alaskan bush "for a couple of months" or more, implying that he intended to upload more videos in the future. With the success of the show, that probably proved impossible, since "proper" bush people aren't supposed to have access to computers or WiFi, right?
In February 2019, the pack added another member when Gabriel wed Raquell Rose near the Brown's family home in Washington state, reported People. Brother Noah Brown officiated. "We're so happy to have found each other," Gabriel said, "and can't wait for what life has in store for us."
Noah Brown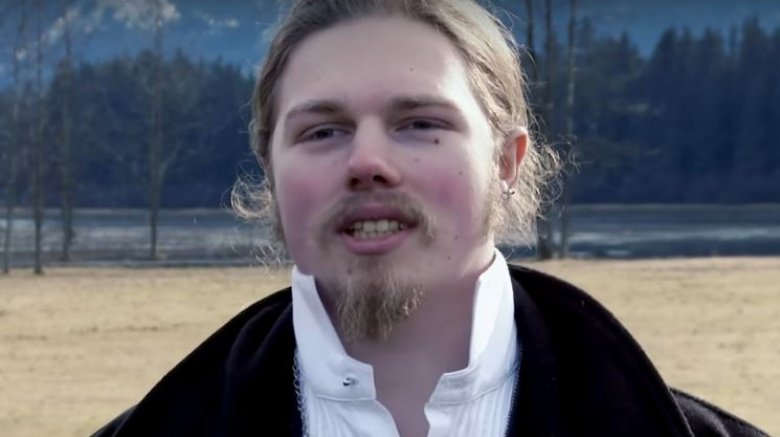 Noah Brown's full name is Noah Darkcloud Brown. Before the show his nickname was "N.D" and his reputation as a romantic Mr. fix-it was already well established. One of the most concerning things about Noah's pre-fame past is the injury that forced him to walk with a cane. The injury reportedly occurred months before the first season began filming and appeared to have lasting effects as time passed. 
Noah wed Rhain Alisha in 2018, and in February 2019, the couple welcomed its first child, a son named Elijah Connor Brown. "Spring is when the birds have their babies, and the deer have their babies, and the bears and the cougars...," he said (via People). "We just fit right in with the animals."
Snowbird 'Birdie' Brown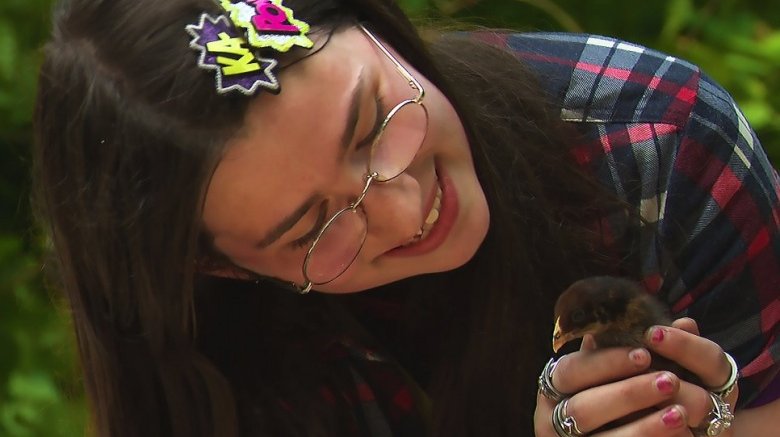 Snowbird, more commonly called "Bird" or "Birdie" on the show, is named after her mother and was the first girl born into the Brown family after a string of five boys. Understandably, her birth was something of a shock to everyone. Bird has a reputation for being an animal lover. According to her Alaskan Wilderness Family biography on the family's former website, she cared for about a dozen pets at one point, including "a frog, five Red-eared Slider Turtles, three cats, two dogs and a squirrel." As with most of her siblings, Snowbird's hair was noticeably blonder before Alaskan Bush People aired.
Raindrop 'Rainy' Brown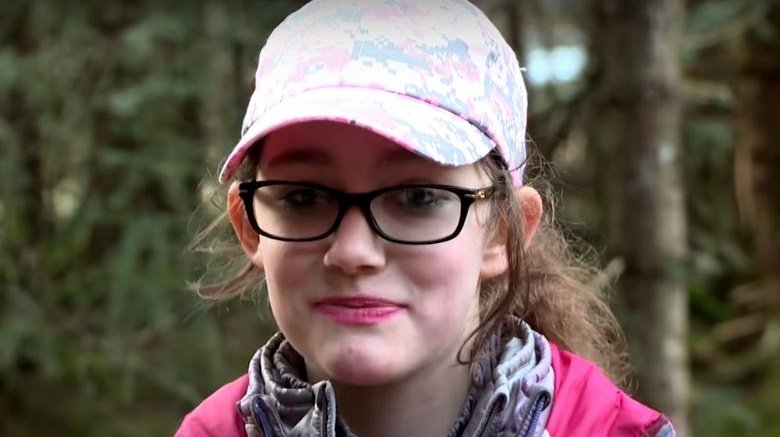 As the baby of the family, there's not much to research about Raindrop "Rainy" Brown's life before Alaskan Bush People, except that she was absolutely adorable. Rainy apparently earned her self-proclaimed title of "Bush Barbie" due to her love of Barbies and all things pinks. One final note: her full name is a mouthful: Merry Christmas Catherine Raindrop Brown. It's a name that screams, "My parents were very into the 1960s," and we sort of resent Alaskan Bush People for not bringing it up every other week.
If you're wondering what she's up to these days, you can find Rainy staying well connected — like any other young person — via social media. That's right, her selfies, motivational messages, and food and animal snaps don't exactly speak to life in the bush, and, well, that's because this brood has, in fact, continued to evolve.