The Real Reason Why Demi Lovato And Wilmer Valderrama Are Reuniting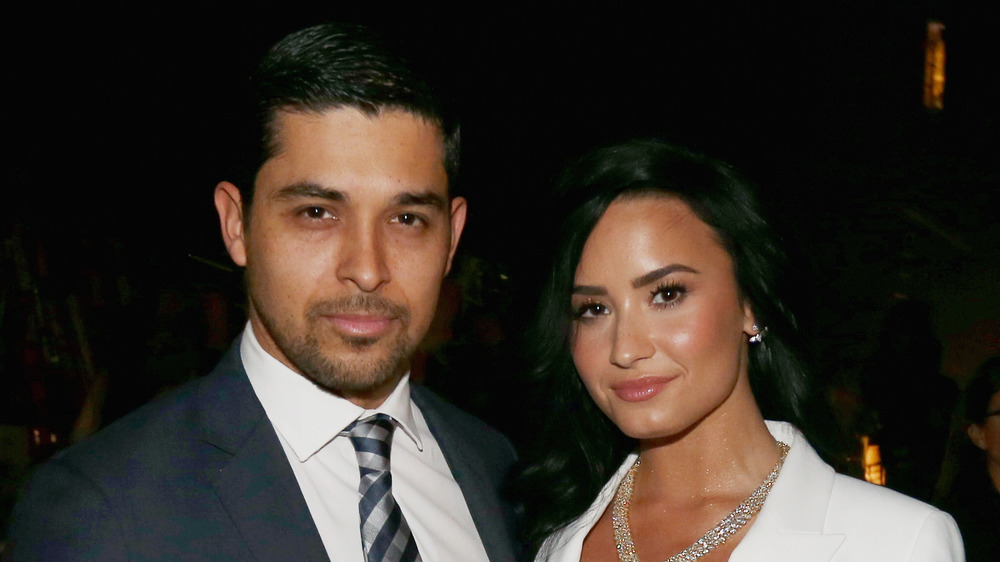 Christopher Polk/Getty Images
Demi Lovato made headlines for her relationship with Max Ehrich. News broke in March 2020 that Lovato was dating the soap opera star, according to Us Weekly, and more exciting news broke that they were engaged in July 2020. However, by September 2020, according to E! News, rumors circulated that their engagement was over.
With all this publicity circulating around Lovato and Ehrich, it's tough to remember that she was once in a long-term relationship with Wilmer Valderrama. They met in 2010, according to People, and stayed together until 2016. Lovato was only 18 when they met and the intensity of their connection at such a young age had a significant impact on her life. "When you get into a relationship with somebody at that young of an age and then you spend six years with somebody, you don't really get to learn about yourself," she told Harper's Bazaar in April 2020.
Despite that, Lovato and Valderrama have remained close friends, even with his engagement to model Amanda Pacheco. So why is news breaking that Lovato and Valderrama are reuniting? Here's the story.
Demi Lovato and Wilmer Valderrama collaborated on a Netflix project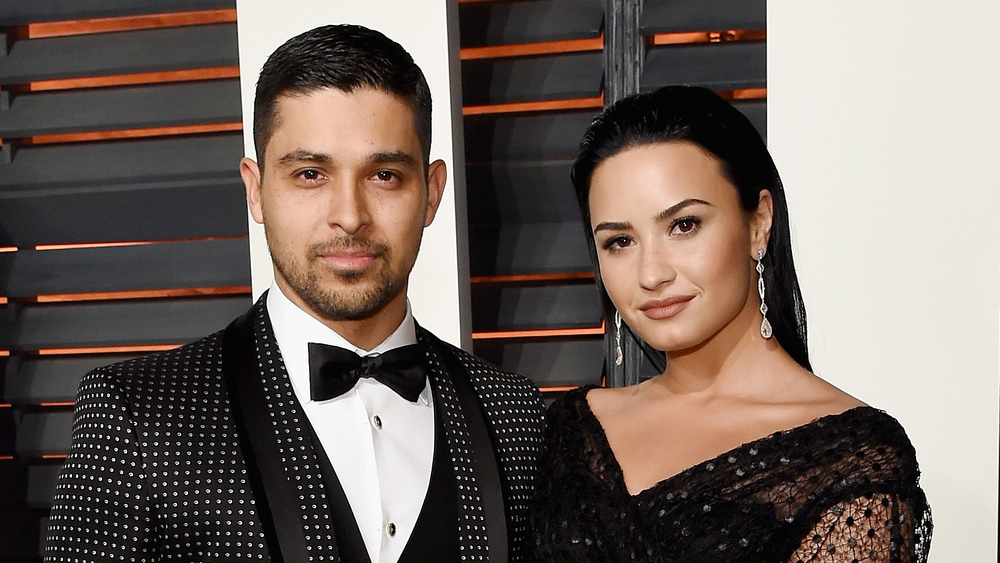 Larry Busacca/vf16/Getty Images
Demi Lovato and Wilmer Valderrama have reunited for a creative project. They're playing lovers on the Netflix animated film Charming, where Lovato lends her voice to the character of Lenore while Valderrama plays Prince Philippe Charming. The movie hit Netflix on Jan. 8, 2021.
Lovato and Valderrama were also the creative powers behind the project too. According to Us Weekly, it was Valderrama's production company, WV Entertainment, that produced the film. Meanwhile, Lovato was "the score executive producer."
Lovato and Valderrama haven't been a couple since 2016, and the "Tell Me You Love Me" songstress spoke about their connection and his engagement to Amanda Pacheco in an interview with Harper's Bazaar from April 2020. "I'm really happy for him and I wish him nothing but the best, but we're not in each other's lives [and] haven't spoken in a long time," Lovato explained of her relationship with Valderrama. "But I think I needed that, because I needed to learn to be okay on my own." While that's obviously worked out well for the two, it's really cool to see them come together as creative collaborators for the film Charming.