Why The Members Of BTS Used To Sleep In The Same Room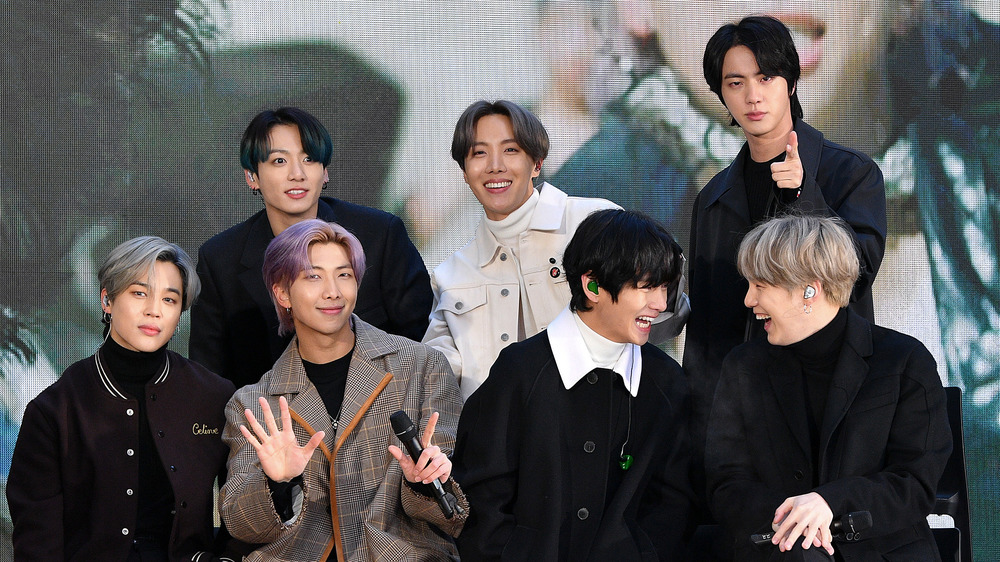 Dia Dipasupil/Getty Images
K-pop group BTS may be on the top of the world in 2021, but that wasn't always the case. The group originally began forming in 2010 before making their grand debut in 2013. Made up of RM, Jin, Jimin, J-Hope, Jungkook, Suga, and V, BTS took a bit of time to crack the charts and become the household name it is now. 
In their early days, BTS ate, slept, and breathed their careers as musicians. While it's fair to say they still do that now — they're quite the dedicated group of men — it was a bit of a different scene in their early years. Big Hit, the management company behind the group, wanted to make sure the members of the group not only got to know each other as well as possible but also probably wasn't paying a huge salary in the beginning. They weren't stars yet, after all. So it's not too much of a surprise that the members of BTS all shared one room in the early days.
Yes, seven guys in one room. 
BTS has spent years living in the same apartment together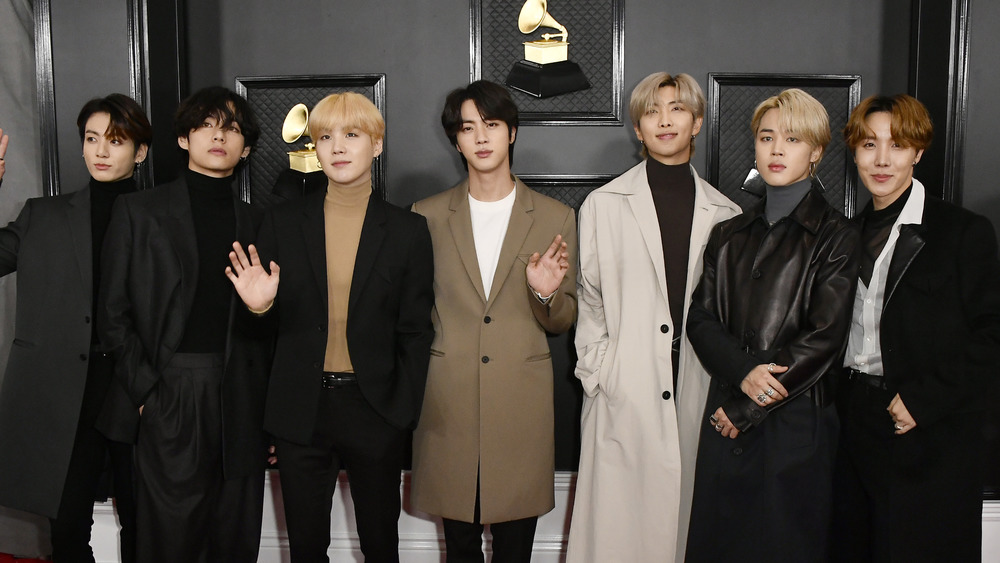 Frazer Harrison/Getty Images
BTS opened up to Billboard in 2018 about their early days as a band — before they were millionaires selling millions of records — including the fact that all seven of them slept in one room at one point. Actually, up until 2016, they all shared one room, and it's because K-pop groups pretty much always live together because it fosters friendship and makes wrangling a group easier for management to handle, per Korea Boo.  
Once they graduated from the one-room situation, BTS moved into a larger dorm apartment, but some of the guys still shared a room. "Everyone gathers together," RM told Billboard in 2018. "It's like an agora in ancient Greece: We gather and we ask: 'What happened?'"
Jin added, "When we're at home, we go around to everyone's room."
They just really love being together! It's not clear if the band is still sharing the same South Korea apartment they've been in recently, though we're assuming they do because of the K-pop trend in shared living spaces. Some fans believe they purchased other properties but Distractify reported in 2020 that the group still has a place in the same dorm complex they've lived in for years. 
Because they're (usually) touring around the world, they don't have much time at home anyways, so it's hard to say what their current situation is. We're going to guess, though, that even if they do get their own places, they'll still see each other a lot!