The Real Meaning Behind Old Town Road By Lil Nas X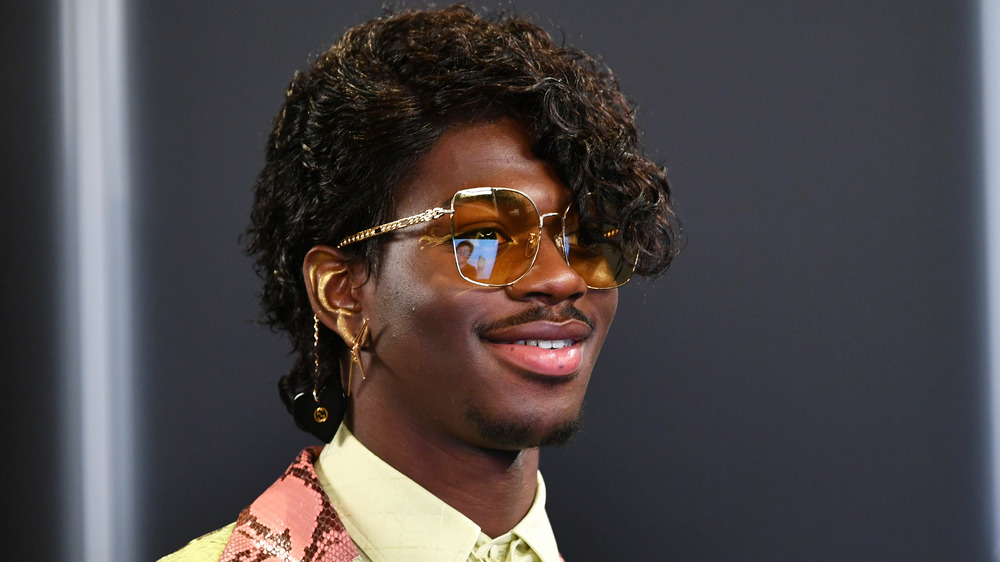 Amy Sussman/bbma2020/Getty Images
From going viral on TikTok to being diamond-certified, Lil Nas X's breakout single "Old Town Road" was a phenomenon. The catchy song vaulted the young rapper into the public eye and he worked with famous country singer Billy Ray Cyrus for the track's remix.
Not only did Cyrus contribute verses, he fiercely defended the song's validity on the Billboard country music charts. In March 2019, Billboard pulled Lil Nas X's "Old Town Road" from the genre's charts, telling Rolling Stone that it didn't have "enough elements of today's country music." But soon, it didn't matter, because the song dominated the Billboard Hot 100 chart, staying at No. 1 for a record-breaking 17 weeks. "Old Town Road" was a bona fide mainstream success — and so was Lil Nas X, whose real name is Montero Lamar Hill.
Additionally, Lil Nas X and Cyrus won two Grammys for the song: Best Pop Duo/Group Performance and Best Music Video. But what is the true meaning of the song behind this phenomenon? Read on to find out how Lil Nas X's real life inspired "Old Town Road."
The 'Old Town Road' lyrics reflected Lil Nas X's life at the time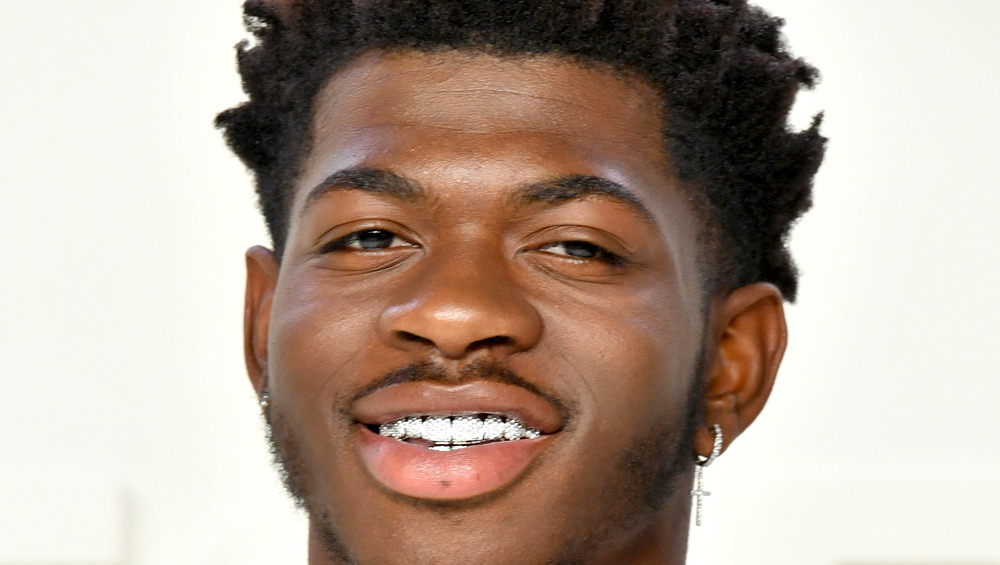 Amy Sussman/Getty Images
Lil Nas X's "Old Town Road" lyrics, according to Genius, seem to talk about life as a cowboy, riding horses and tractors. The rapper told the music website the verses were symbolic of feeling stuck in 2018. Back then, he dropped out of school to give music a shot and his parents didn't approve, according to the Genius interview for the remix.
Lil Nas X lived with his sister for a while, but she wanted him to get a place of his own. As a result, he poured his heart into a song, using the cowboy theme as a metaphor. Lil Nas X told Genius that the track's "old town road" is a symbol for the "path of success. "In the first verse, you're getting everything packed up and ready to go," he said. "In the second verse, you're in that lane now where everything's going right."
As for the chorus, Lil Nas X explained the double-negative refrain of "Can't nobody tell me nothin'" was a message to his parents, declaring he'd pursue music no matter what. And that's exactly what he's done. Even after "Old Town Road," the rapper continued to release music, dropping his EP 7 in June 2019.
The legacy of "Old Town Road" has endured. In January 2021, the song became the Recording Industry Association of America's most certified song at 14-times platinum status, according to Billboard. The honor just solidifies the fact that Lil Nas X was right — "Old Town Road" is all about success.