How Jon Favreau Became Friends With Chef Roy Choi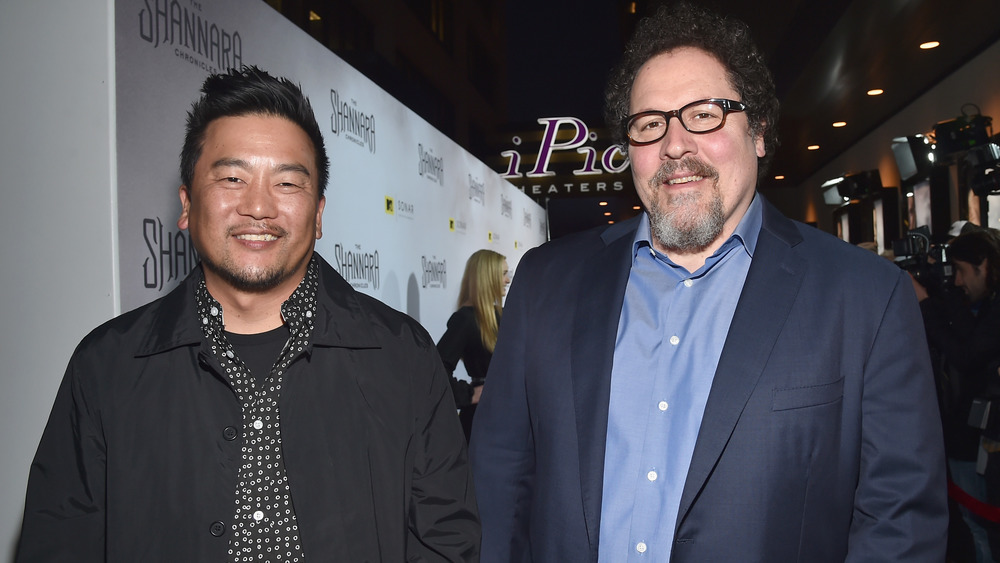 Alberto E. Rodriguez/Getty Images
Director Jon Favreau and chef Roy Choi are an unlikely pair, but their friendship is a joy to watch. On Netflix's The Chef Show, the chef and actor travel the globe, highlighting all sorts of different cuisines. But how did Choi and Favreau meet? Long before The Chef Show, they worked together on 2014's Chef.
Favreau directed and starred in Chef, an indie movie about a chef who quits his job to open a food truck. He asked Choi to consult on the movie to make sure they got the details right, and the Kogi founder did not take things lightly. "I told him, 'If I'm going to do this, we really need to honor the craft and the code of cooking,'" Choi told the Los Angeles Times in 2014. Choi made Favreau take a week of culinary classes and then put him to work at his restaurants Chego and Sunny Spot, as well as one of the Kogi trucks — and the work paid off. As the newspaper noted, the knife work Favreau's character does in the movie is really performed by the actor.
After putting so much work into the critically acclaimed film, it only seems natural that Favreau and Choi would keep working together. Favreau is in the entertainment industry, but it is clear that he has a genuine love for food and a great appreciation for the people who make it.
The Chef Show started off as a passion project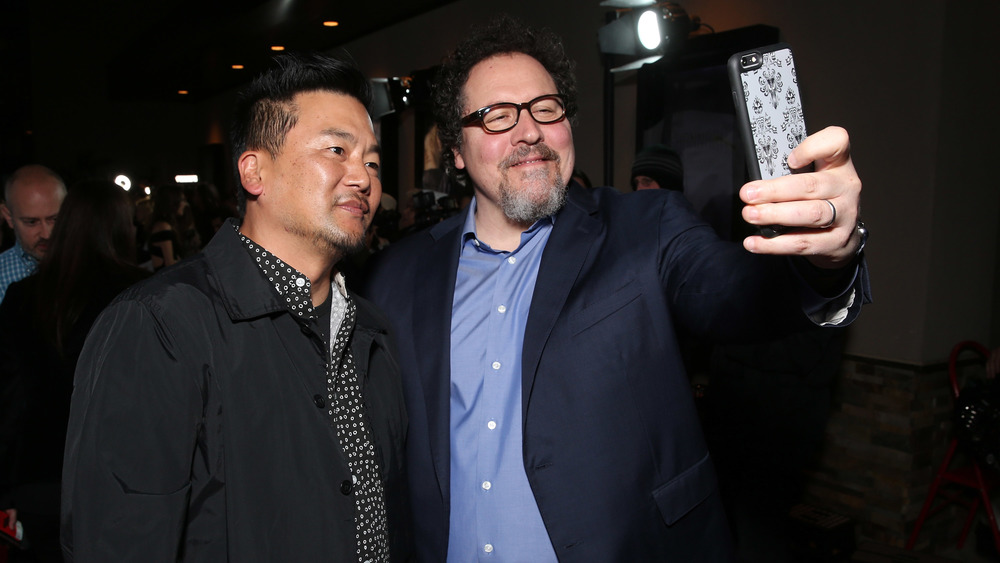 Todd Williamson/Getty Images
Jon Favreau did not have to gather his Avengers co-stars for the Netflix series; he started creating footage for The Chef Show while they were filming the blockbuster films. "We have sequences that I filmed when I was going out of town to work on Spider-Man: Homecoming. We were out in Austin and Atlanta, cooking with other people who I knew liked to cook — Gwyneth Paltrow and Bill Burr — and other chefs, like David Chang," Favreau told Eater in 2019. In addition to Paltrow, Tom Holland and Robert Downey Jr. (who was also in Chef) have appeared in the series.
In fact, Favreau started creating clips for The Chef Show before Netflix even picked it up. "I was like, 'Let's bring a camera crew and cook for some of the people that are working on that show, and some restaurants and some chefs in Atlanta.' And then I took that footage and I started working on it like a documentary," Favreau told People in 2019. "We filmed in our kitchens, whether in our homes or his restaurant, other people's homes, other cities, and it started to take form."
And while Choi is the expert chef of the series, he is impressed with Favreau's culinary skills, too. "I have seen Jon go from not knowing anything in that specific criteria to being proficient at it in literally five minutes," Choi told People. Wherever their careers take them, these two are sure to keep sharing their love of food.