The Truth Behind Dustin Diamond's Hospitalization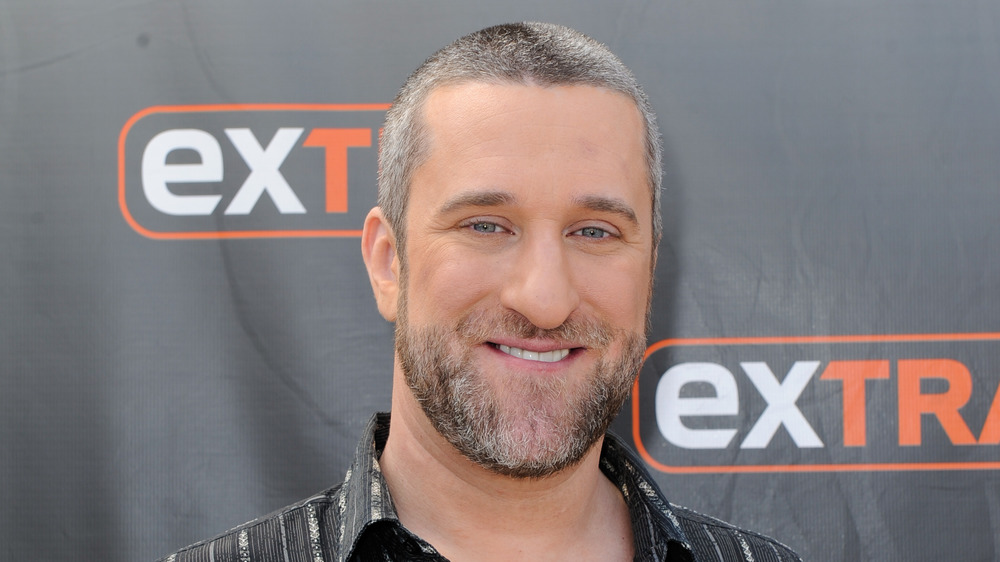 Noel Vasquez/Getty Images
UPDATE: On Jan. 14, 2021, Diamond's team confirmed via Facebook that the star does have cancer. "Dustin Will disclose more information once it is available and a plan moving forward is made," the statement read in part.
Actor Dustin Diamond, who is best-known for playing the character Samuel "Screech" Powers on Saved By The Bell, has been hospitalized, according to Entertainment Weekly. The actor's reps told the outlet that Diamond was admitted to an "undisclosed hospital in Florida" over the weekend of Jan. 9, 2021.
While his team did not give a specific reason for his hospitalization, his appearance manager confirmed that he was in the hospital "but we can't comment on it being cancer or not... as we don't know." His reps told EW: "It's serious, but we don't know how serious yet." Still, it appears that they remain hopeful, revealing that Diamond "will probably go home after treatments. We just want him to get well soon."
Prior to his hospitalization, Diamond made headlines for his off-camera exploits instead of his acting credits. In a 2020 interview with TMZ, he was vocal about his displeasure of being left out of the Saved By The Bell reboot. "Screech should be dealing with parenthood and dealing with his kids, and finding out that... maybe he wasn't a barrel full of roses to deal with growing up," he told the outlet.
Dustin Diamond's fans react to his hospitalization on Twitter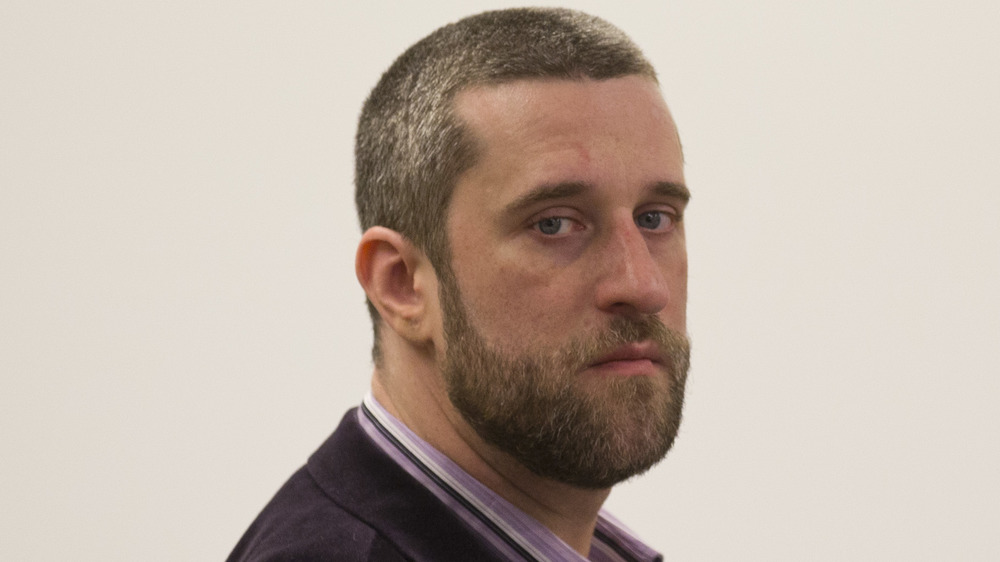 Jeffrey Phelps/Getty Images
With the January 2021 news that Dustin Diamond has been hospitalized, fans of the Saved By The Bell star immediately took to social media to express both their worry and well wishes to the actor. 
"My fav childhood tv show... Prayers up for Screech!" one user wrote. "Just heard the News Regarding one of my favorite actors who plays the Role of Screech my strength and prayers to him and his family feel better #DustinDiamond #SchreechPowers [sic] #SavedByTheBell," shared another fan, including a GIF of Diamond in character as Screech, alongside his SBTB co-star, Lark Voorhies (as her character Lisa).
Another user tweeted another one of Diamond's SBTB co-stars directly. "Did you hear bout Dustin diamond being hospitalized possibly for cancer sending my prayers to him and his family if this is true," they responded to one of Mario Lopez's tweets. Additional fans quote-tweeted the news with a sad face or told Diamond to "Get well soon." We certainly hope he does!